Hobo habitat disappears
Hobos
Section:Picture story
Sun., Aug. 21, 2011
---
Hobos surfaced in U.S. history in the mid-1800s, at the same time railroads emerged as a major mode of transportation in the United States. After the Civil War, displaced veterans rode the rails in search of work and new lives. By the early 1900s, one New York newspaper estimated that about 700,000 transients, almost all men, regularly rode the rails. During the Great Depression, hobo numbers soared, as men – and families – moved around the country in search of work.
---
---
Train hobos, romanticized in film, book and song, became symbols of freedom and adventure, and not just for men down on their luck.
---
---
In 1958, Spokesman-Review reporter Dorothy Rochon Powers interviewed men in hobo camps under Spokane's railroad bridges. She wrote: "The wracking loneliness is there … and the filth, and the rusty tin cans, and the ramshackle windbreaks, built of discarded boxes."
---
---
---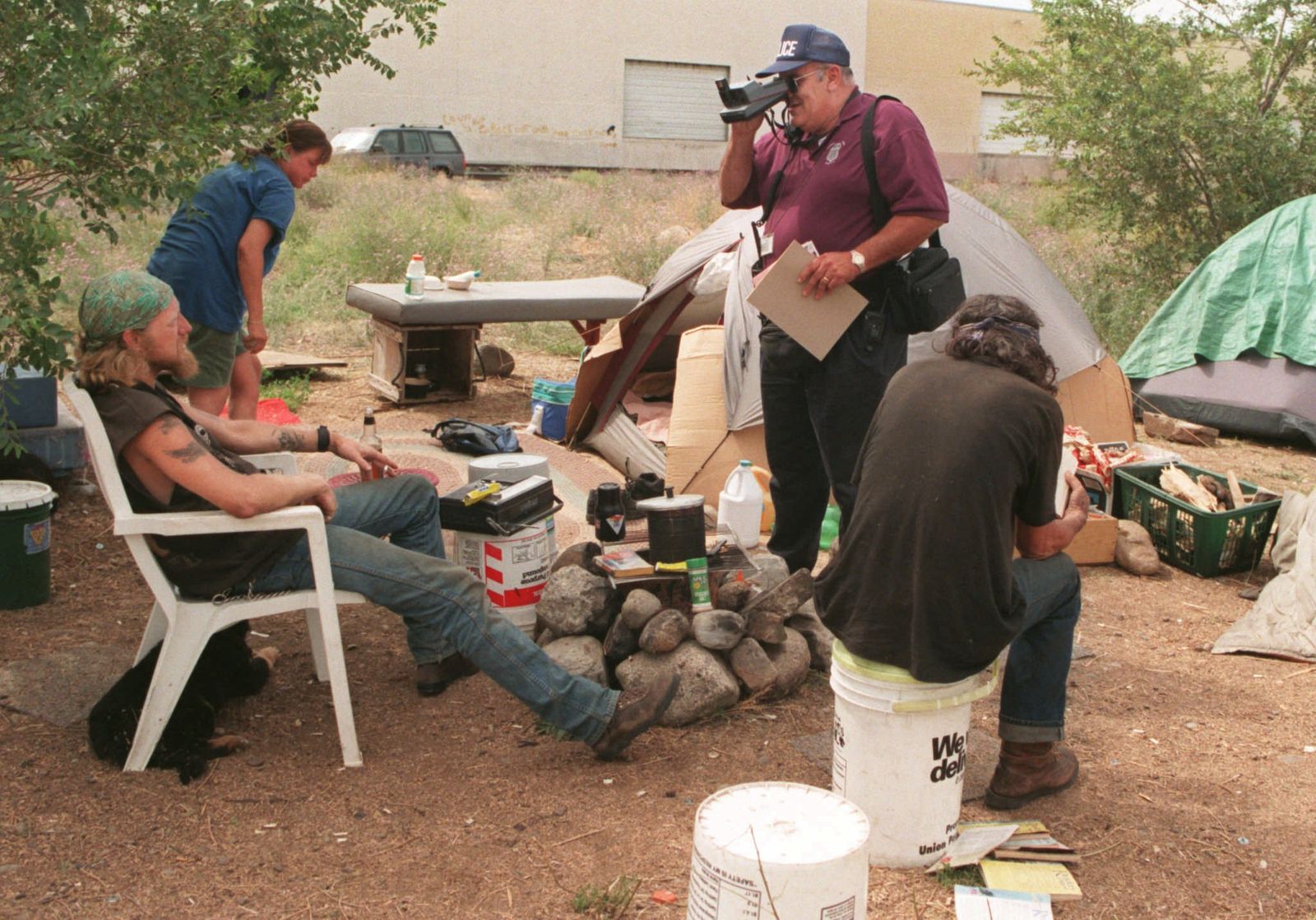 ---
Bob Grandinetti, a retired police Spokane police officer, remembers his mother and other East Spokane neighbors giving hobos sandwiches. "If you had yard work, they'd do it," he said.
In the 1990s, Grandinetti noticed that the benign hobos of his childhood had disappeared. The new rail riders often formed gangs who robbed and sometimes murdered.
With the backing of his police department, and city officials, he orchestrated a campaign to rid Spokane of train hobos, especially the Freight Train Riders of America who drank fortified Thunderbird wine as part of their hobo code.
---
---
Hobos in the past hopped onto open, flat cars. Or they nestled into boxcars, after easily prying open the doors. Now many of the cars are "intermodal container cars," transported by ship, truck and rail and sealed as tight as tuna cans.
---
---
Dick Bosse, a retired railroad worker, built his home a rock's throw from a train crossing. He has lived there for eight years and has never seen a hobo riding on or in a car, because railroad cars are no longer rider-friendly.
---
---
A dozen years ago, the Union Gospel Mission's Dave Wall talked to a man who was in the mission's long-term recovery program. The man heard a train nearby and said, "It's calling me, Dave. I don't know if I can stay."
He didn't.
Recently in Picture story