B-17 Flying Fortress crashes
A B-17 bomber dating to World War II apparently made an emergency landing today in a cornfield outside Chicago before it was consumed by fire while the seven people aboard escaped uninjured, according to the Federal Aviation Administration. (AP)
Section:Picture story
Mon., June 13, 2011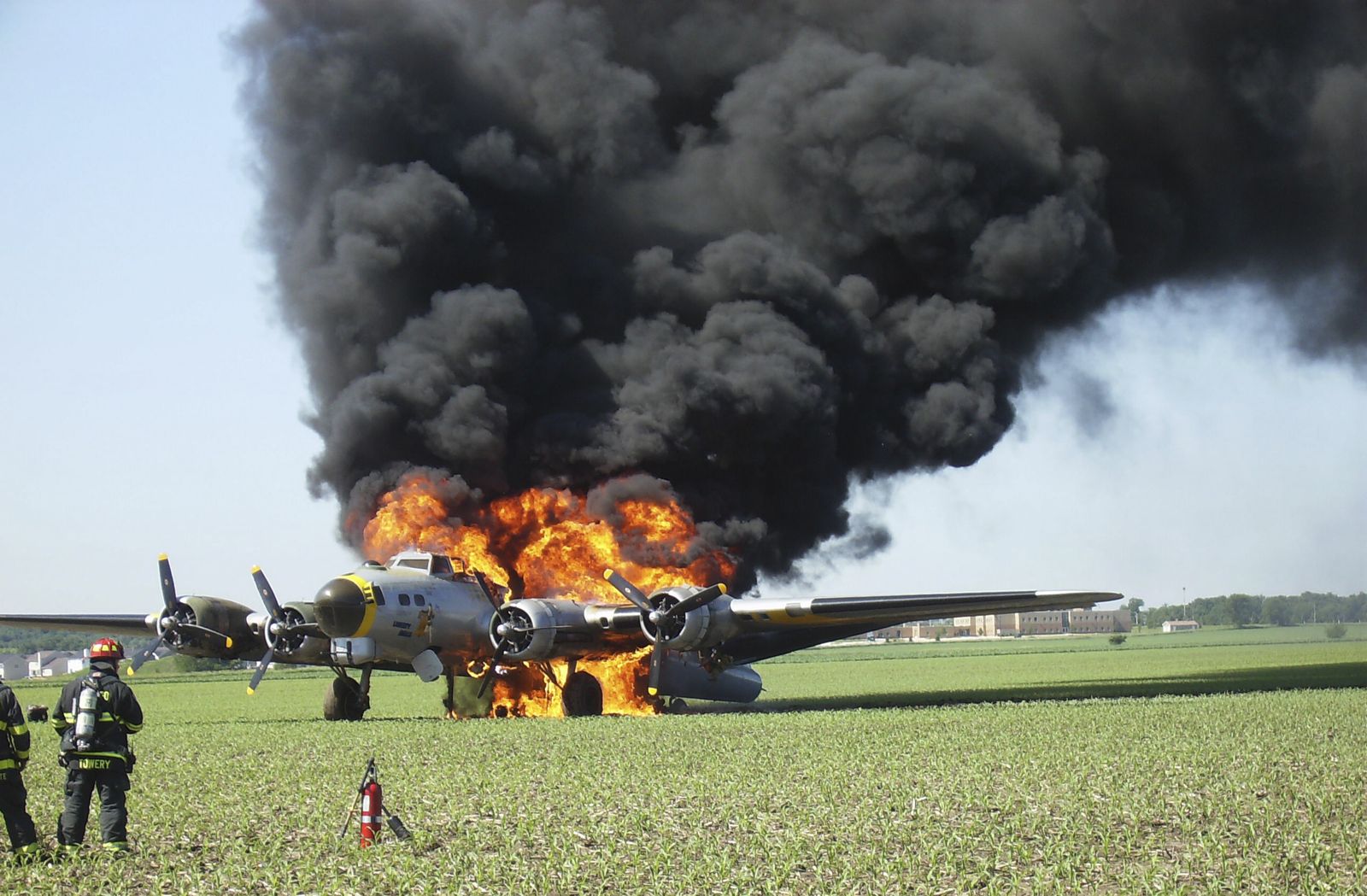 ---
Jim Barry, who lives in a nearby subdivision, told the Chicago Tribune he heard a low-flying plane and looked to see it. The engine on the bomber's left wing was on fire, he said. "Not a lot of flames, just more smoke than flames," Barry said.
Associated Press
---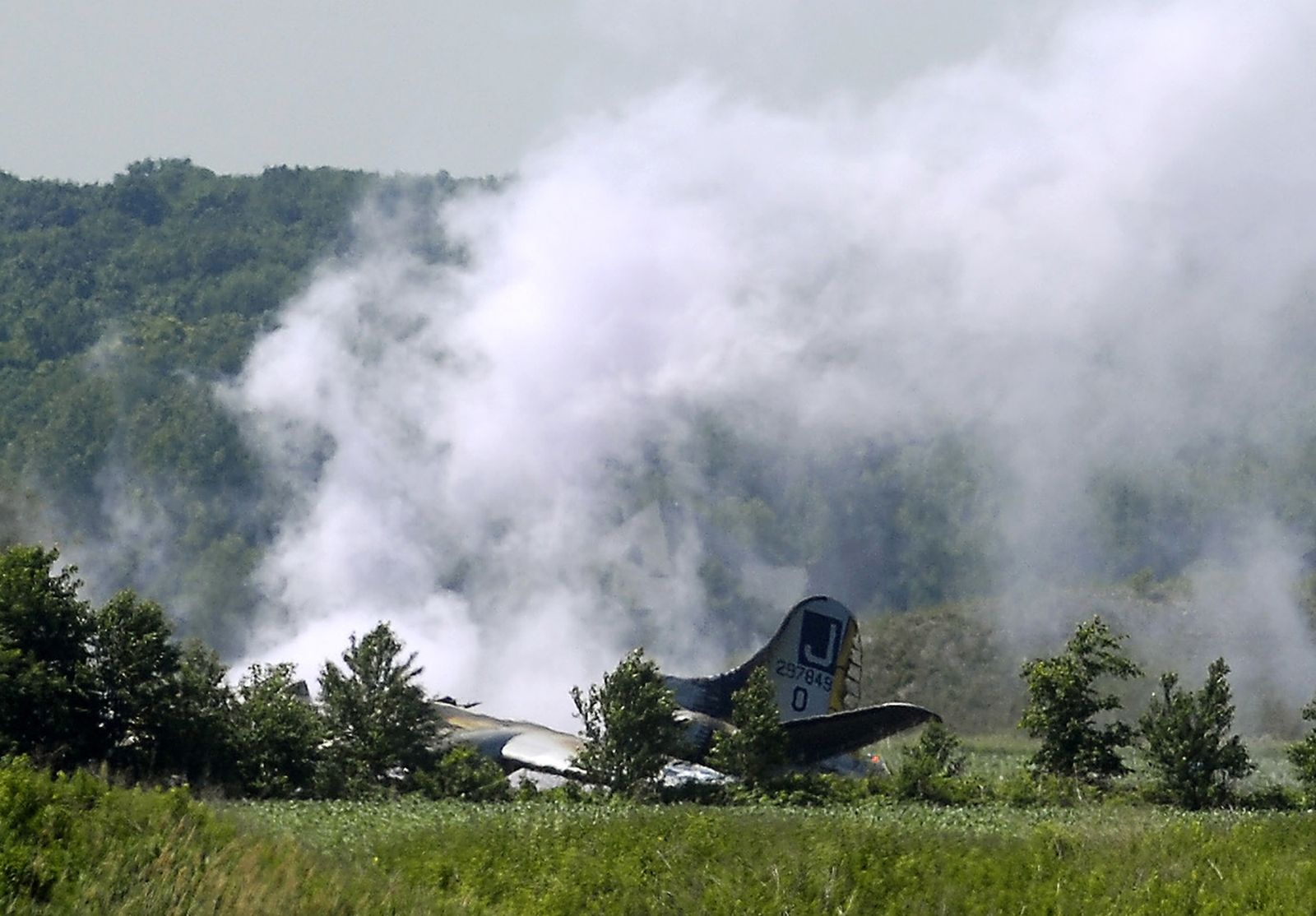 ---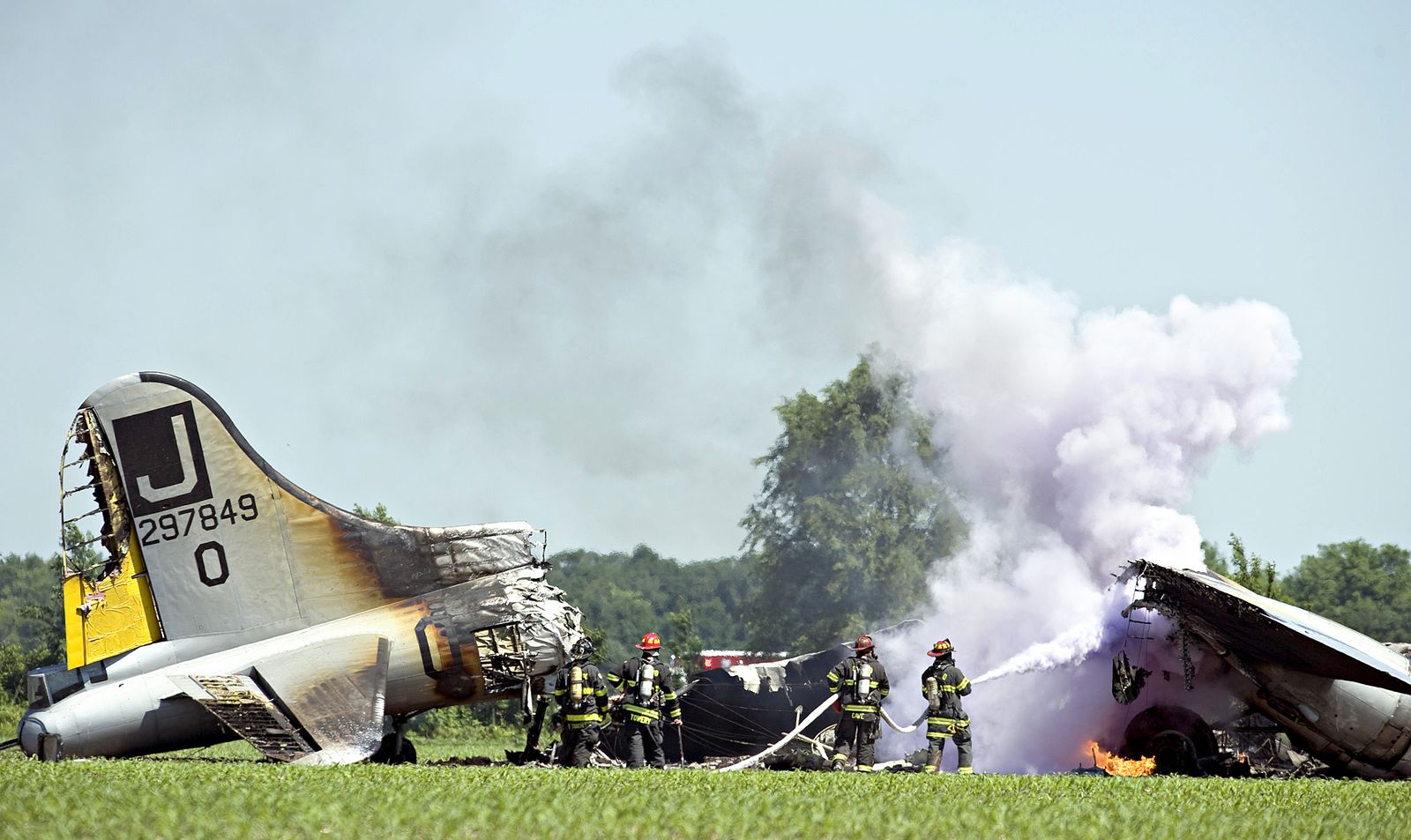 ---
"He attempted to make a return to the airport, but couldn't make it so he put it down in a corn field," Kunkel told the Chicago Sun-Times.
Associated Press
---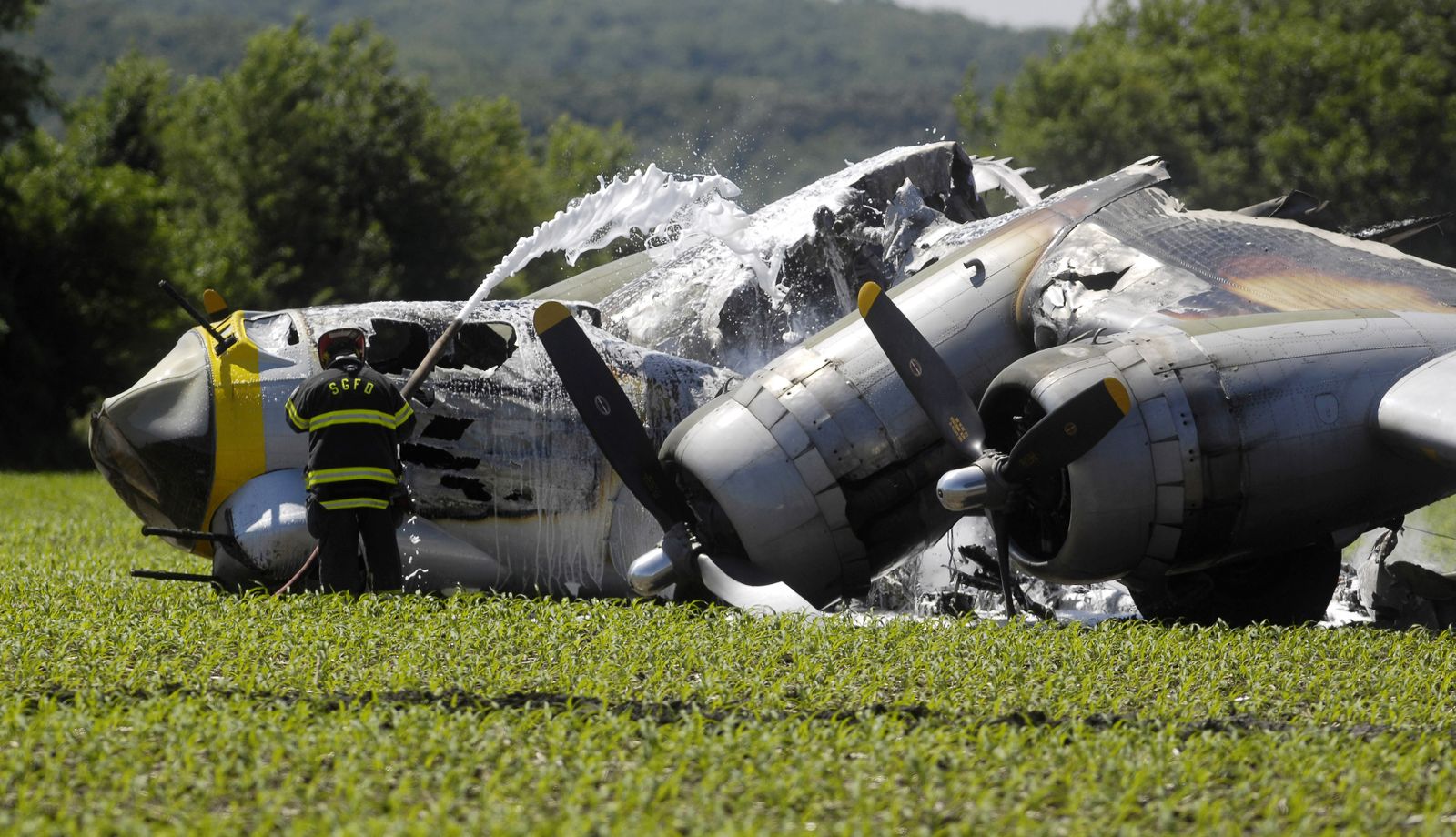 ---
The "Liberty Belle," built in 1944, visited Spokane in 2009 and 2010. The aircraft is registered to the Liberty Foundation in Miami.
The Spokesman-Review
---
---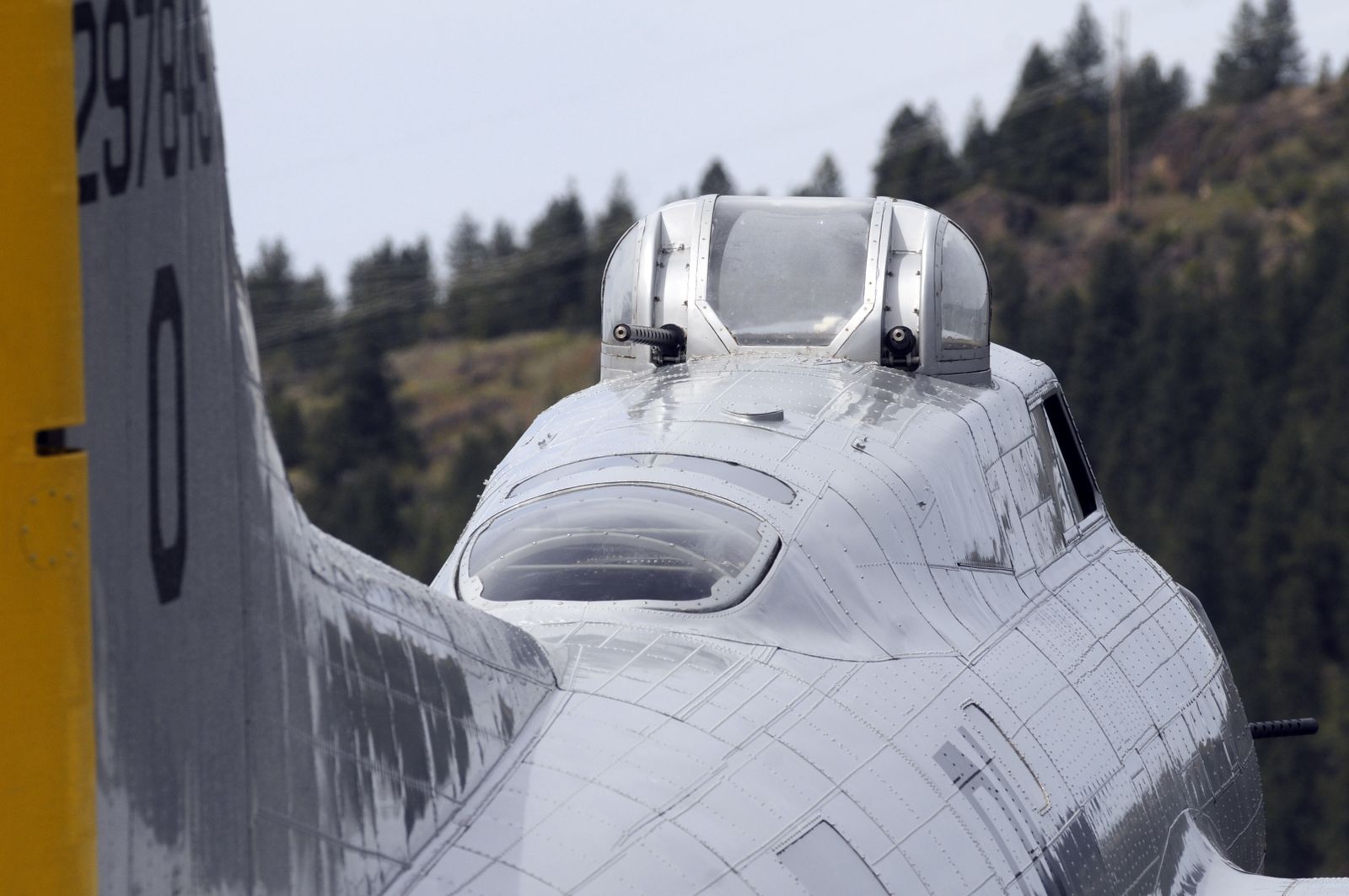 ---
---
---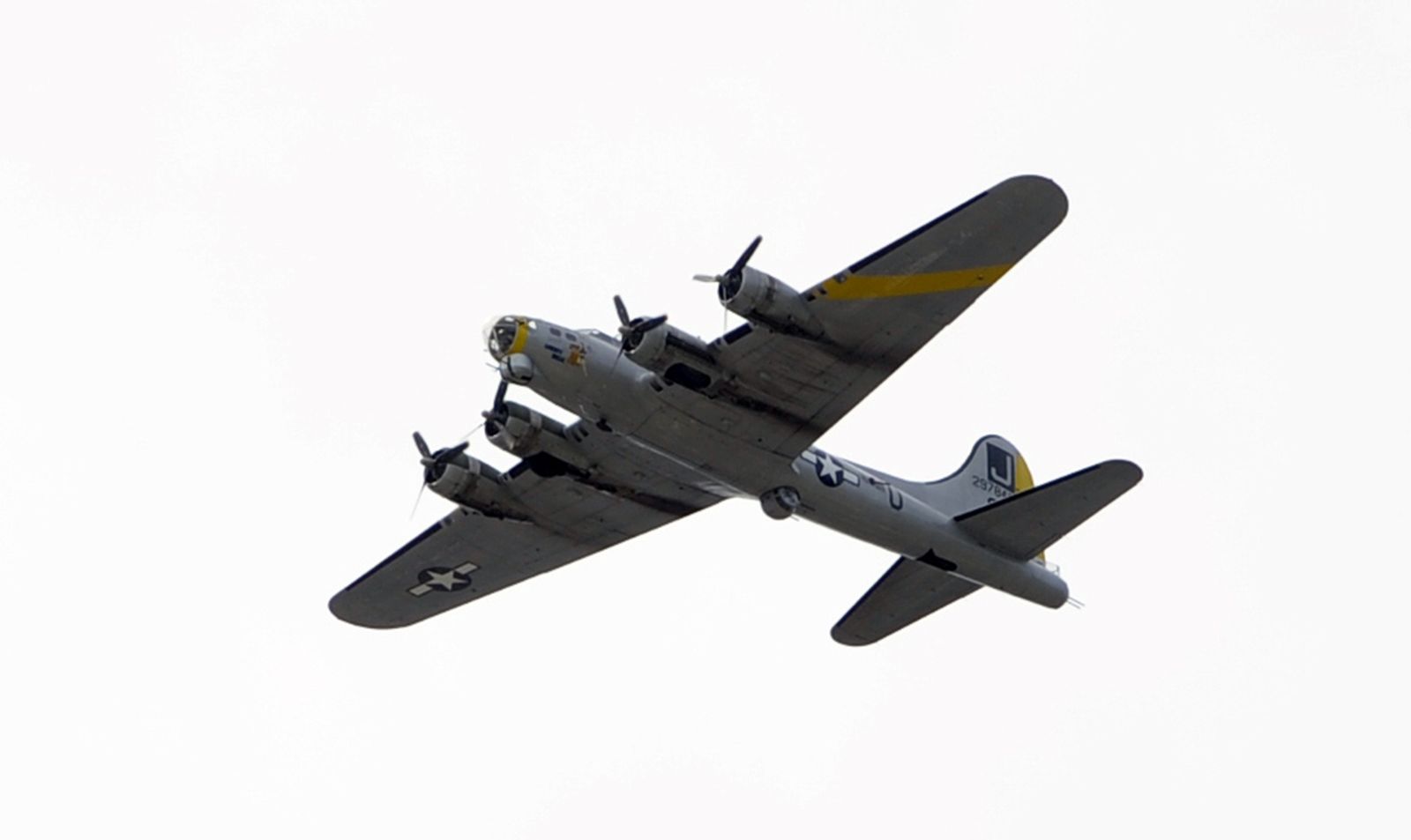 Recently in Picture story