Battered Japan
Three days after a massive earthquake and the ensuing tsunami hit Japan's east coast, the sufferers are faced with the challenge of survival.
Section:Picture story
Mon., March 14, 2011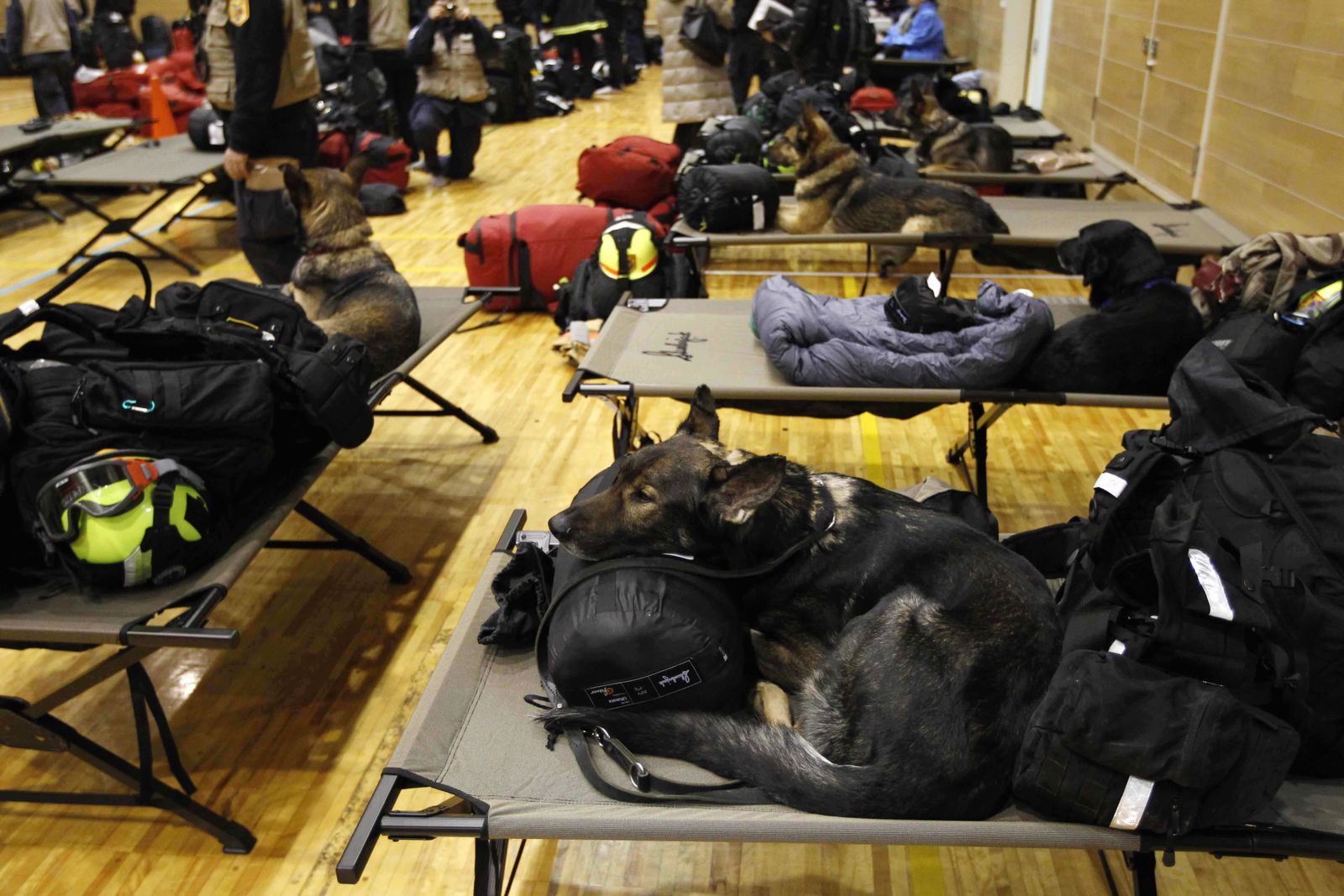 ---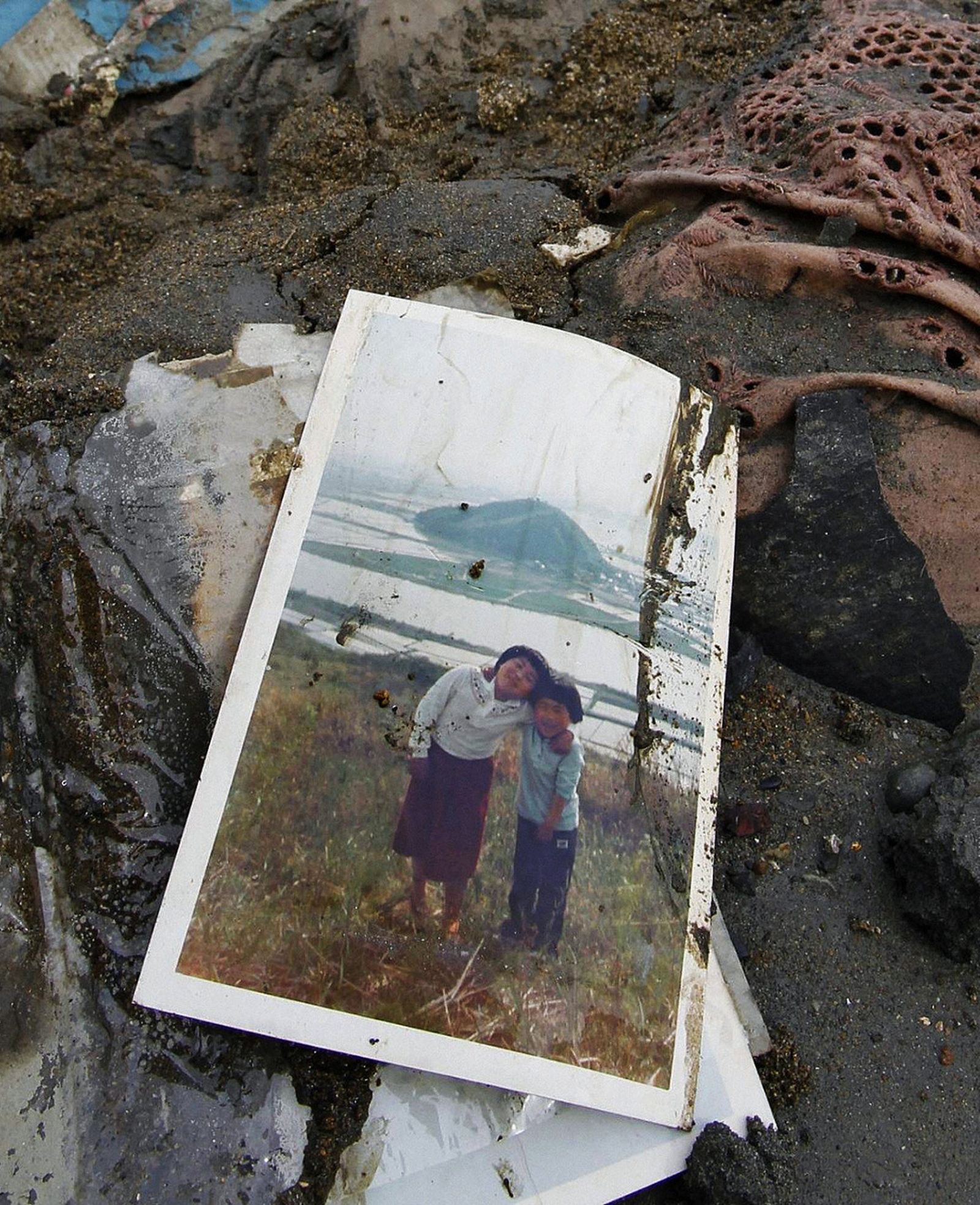 ---
There are just too many bodies. Hundreds of dead have washed ashore on Japan's devastated northeast coast since last week's earthquake and tsunami. Others were dug out of the debris Monday by firefighters using pickaxes and chain saws.
Associated Press
---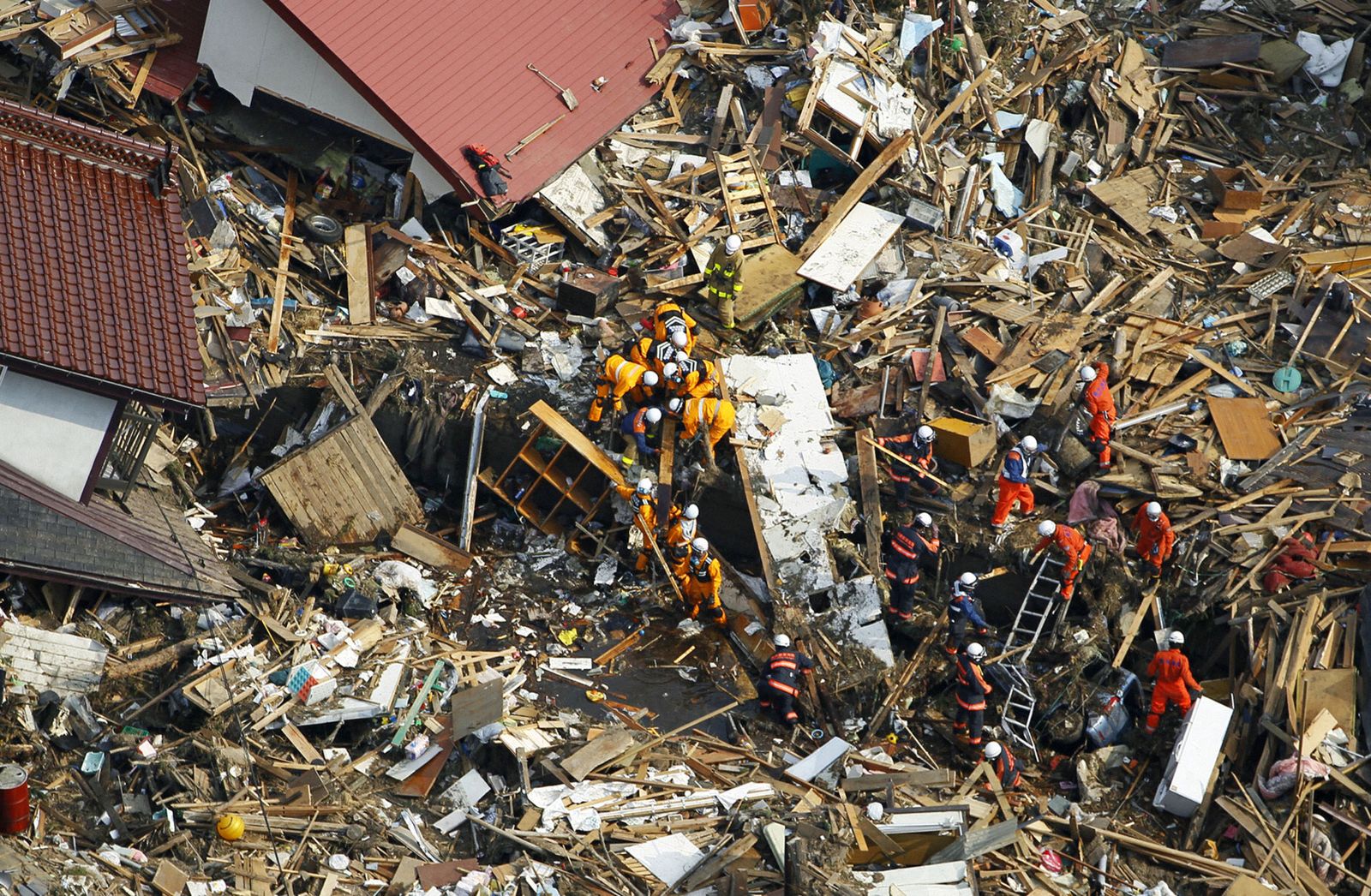 ---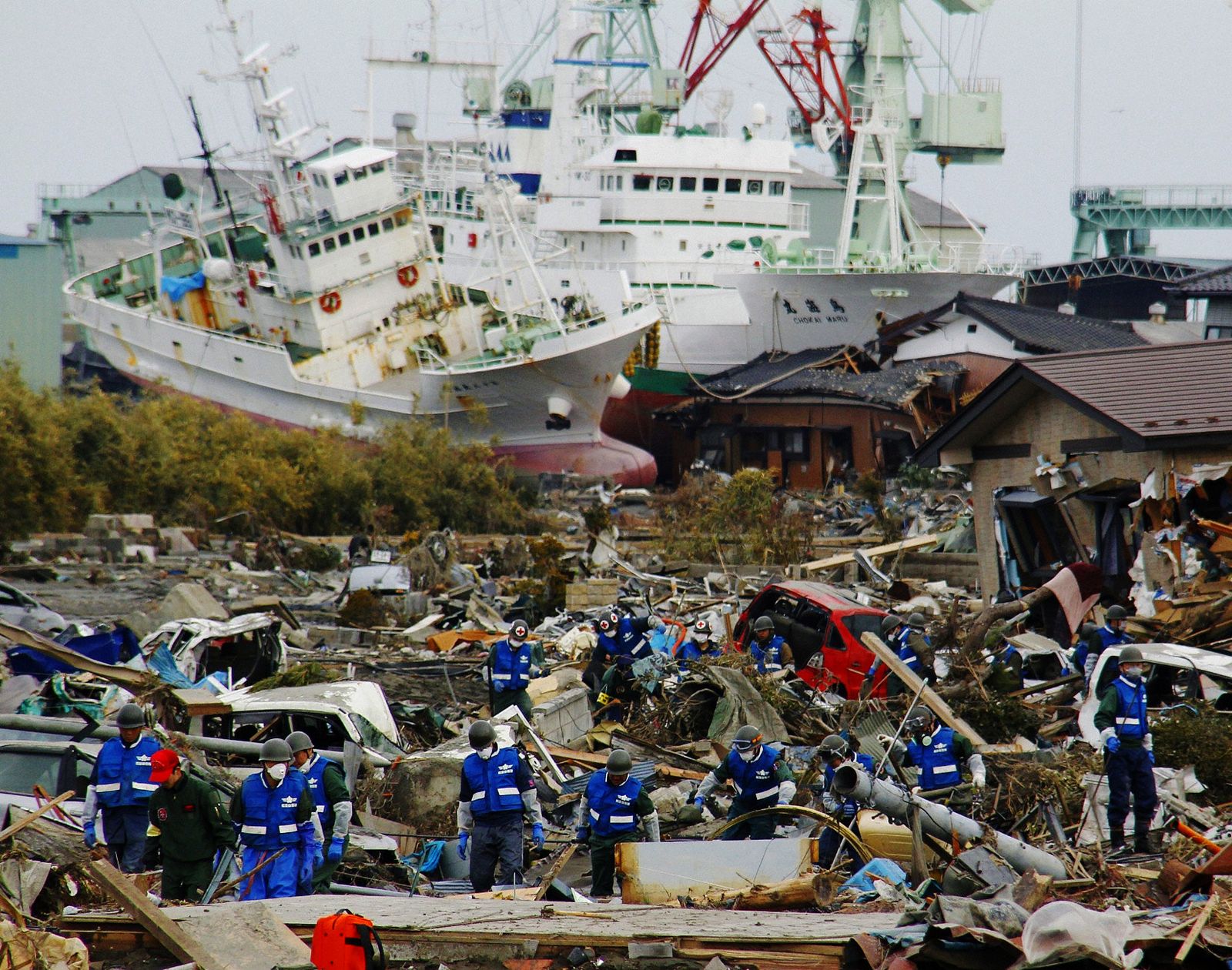 ---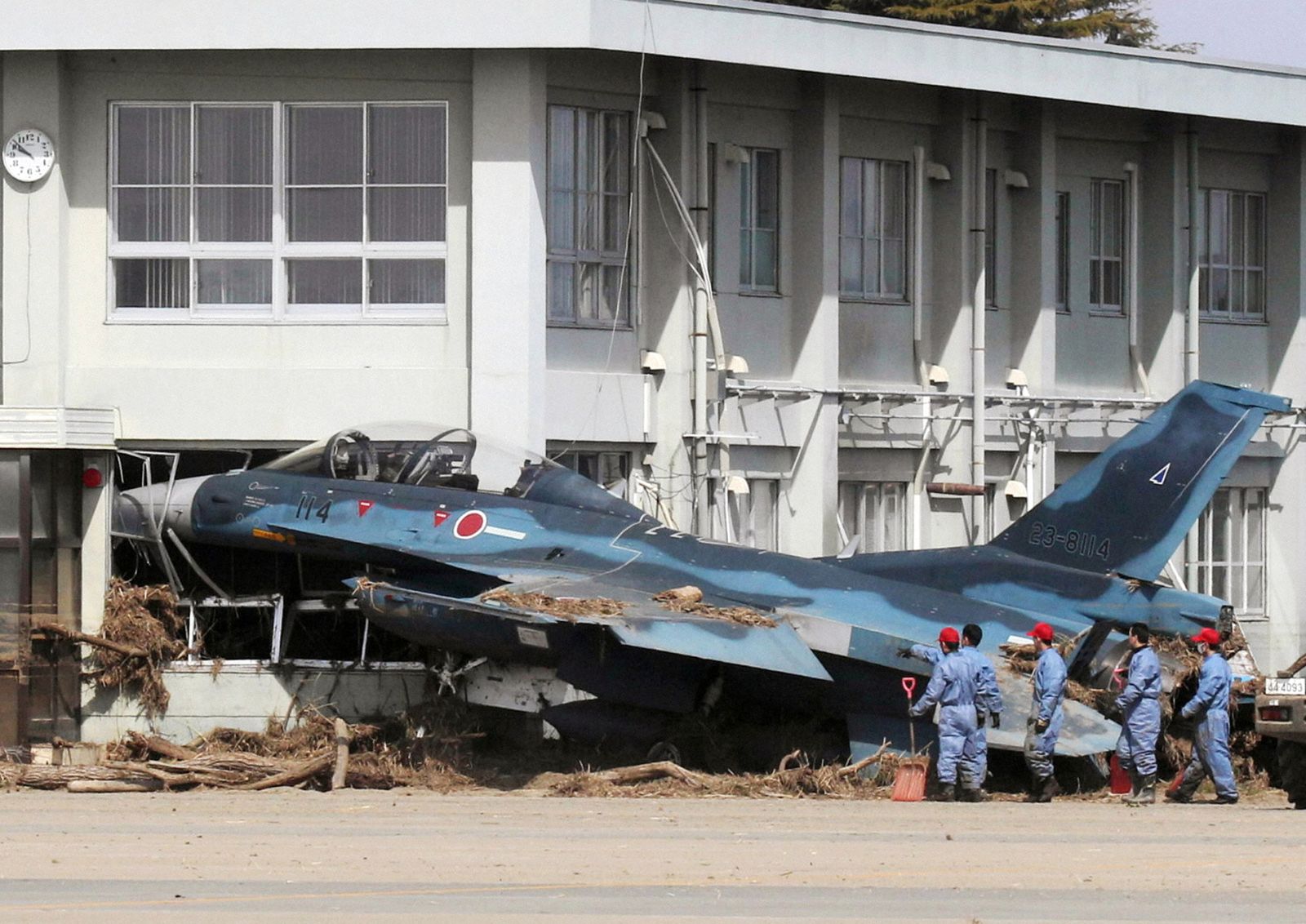 ---
SAITO, Japan --The tsunami that devastated Japan's coast rolled in through a tree-lined ocean cove and obliterated nearly everything in its path in this village of about 250 people and 70 or so houses.
Associated Press
---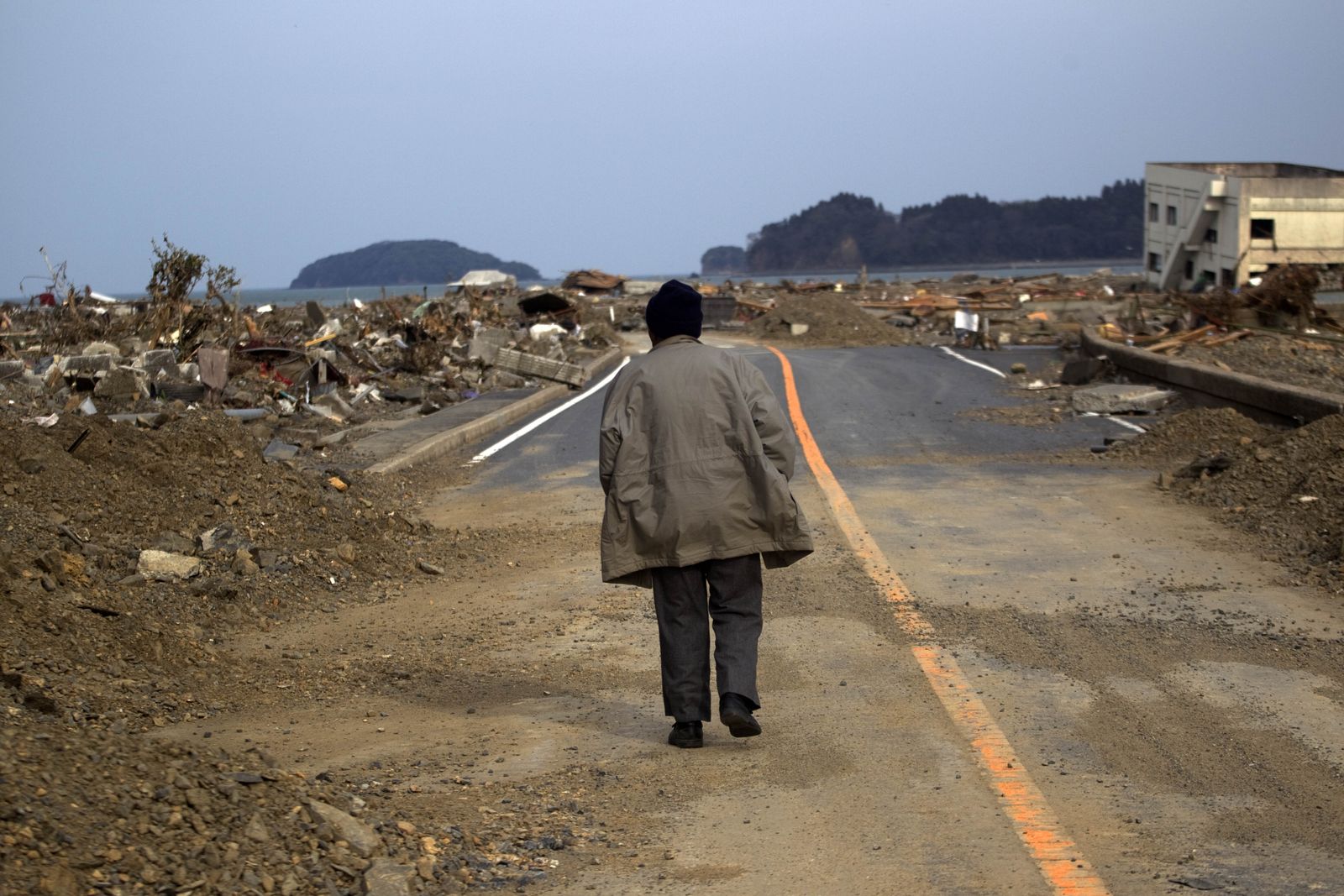 ---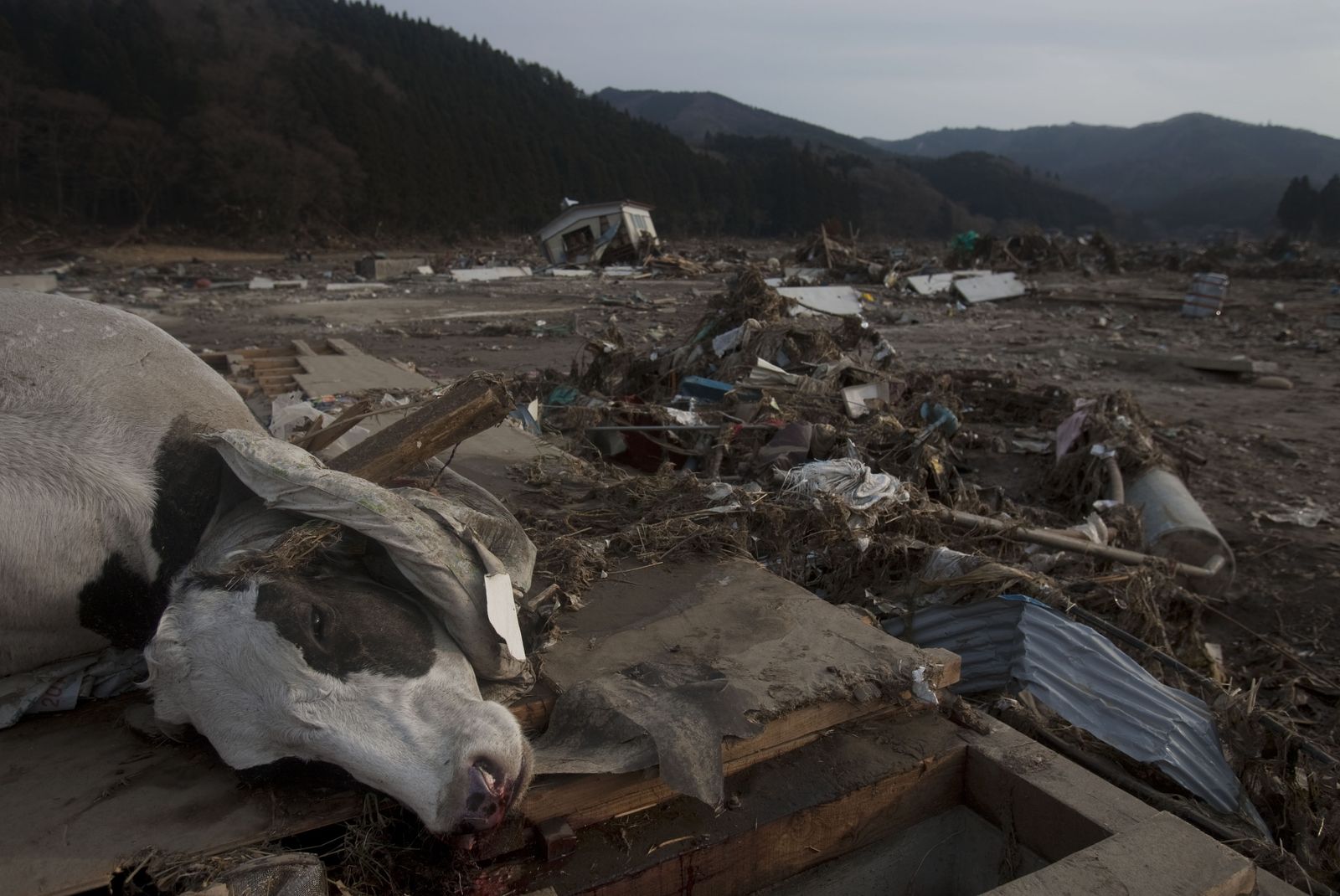 ---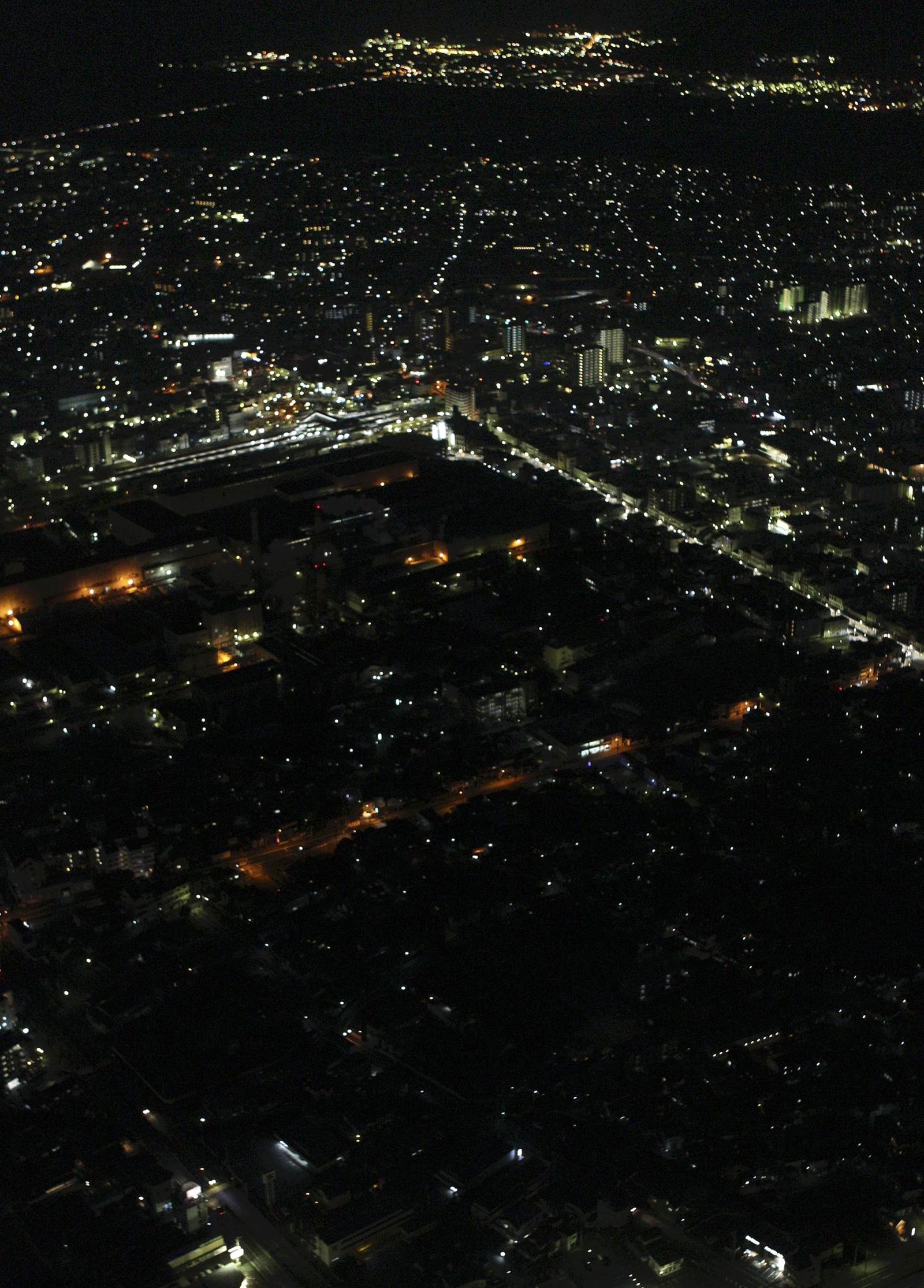 ---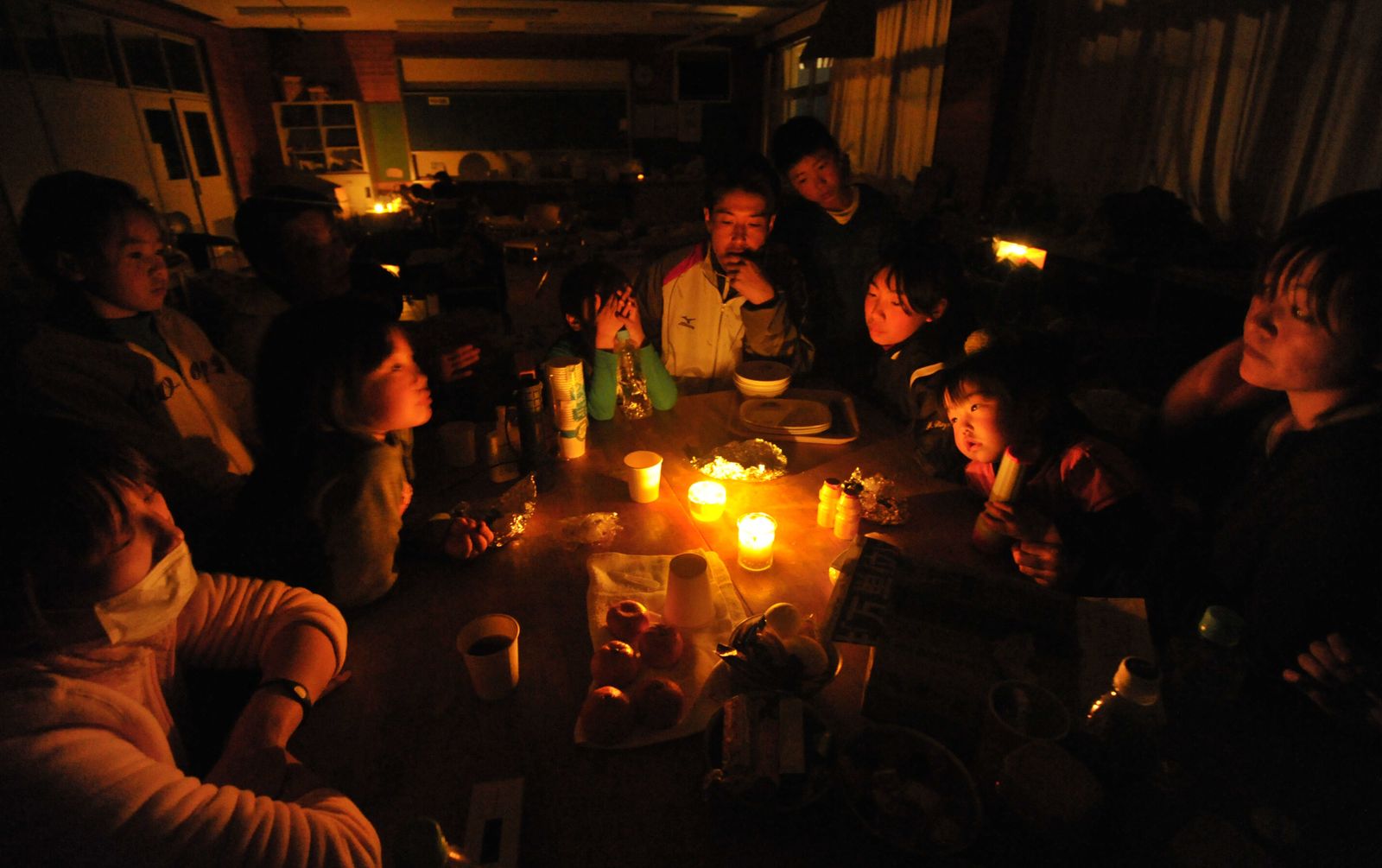 ---
Japan's devastating earthquake and tsunami may cost the global insurance industry as much as $60 billion, which would make the disaster the most expensive ever behind Hurricane Katrina, according to early estimates.
Associated Press
---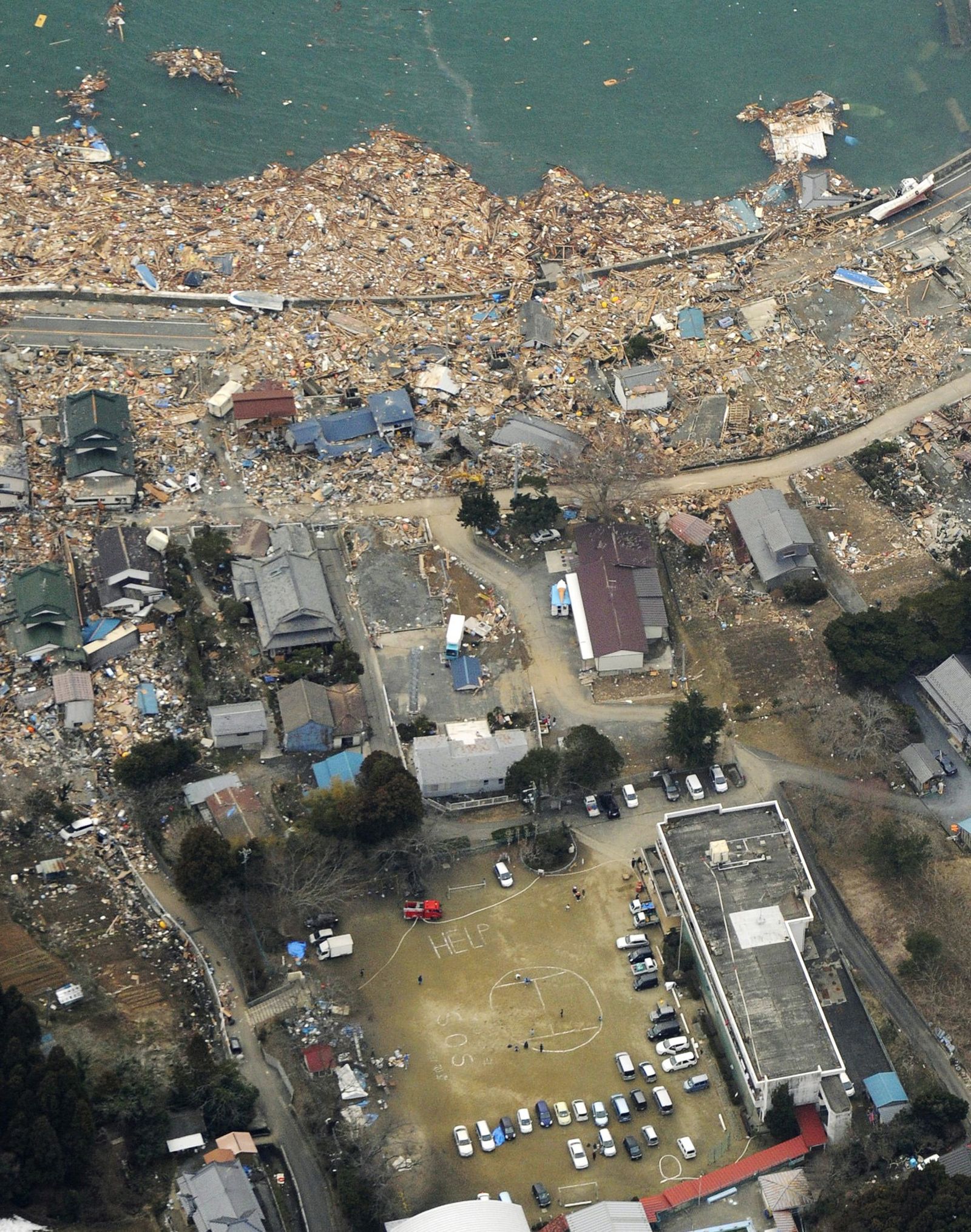 ---
With the same mixture of resilience and resignation that has lifted Japan out of previous disasters, many survivors of last Friday's calamity are calmly pitching in to help themselves and others, taking life one day at a time. Four days on, there is little of the public anger and frustration that so often bursts forth in other countries.
Associated Press
---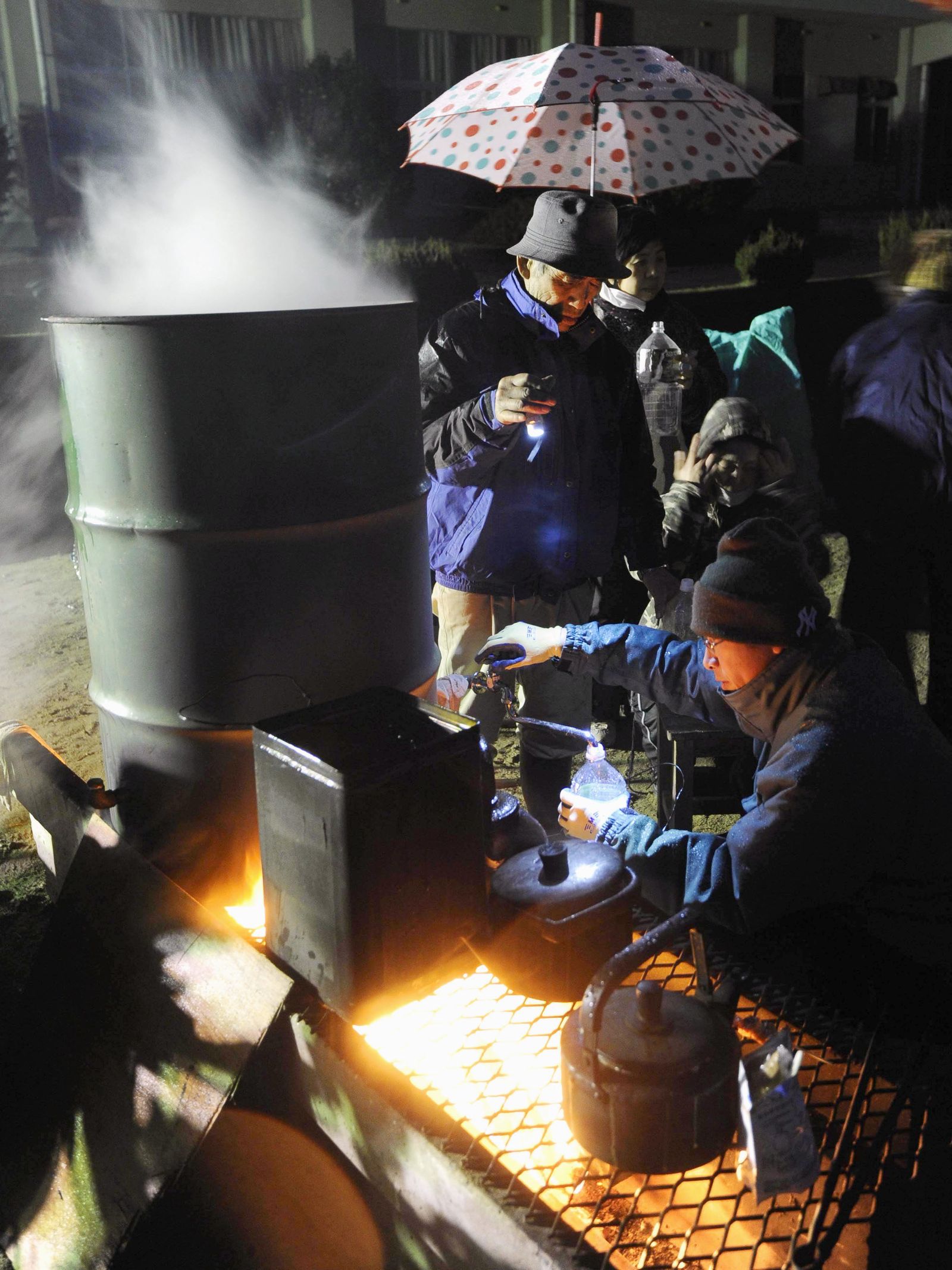 ---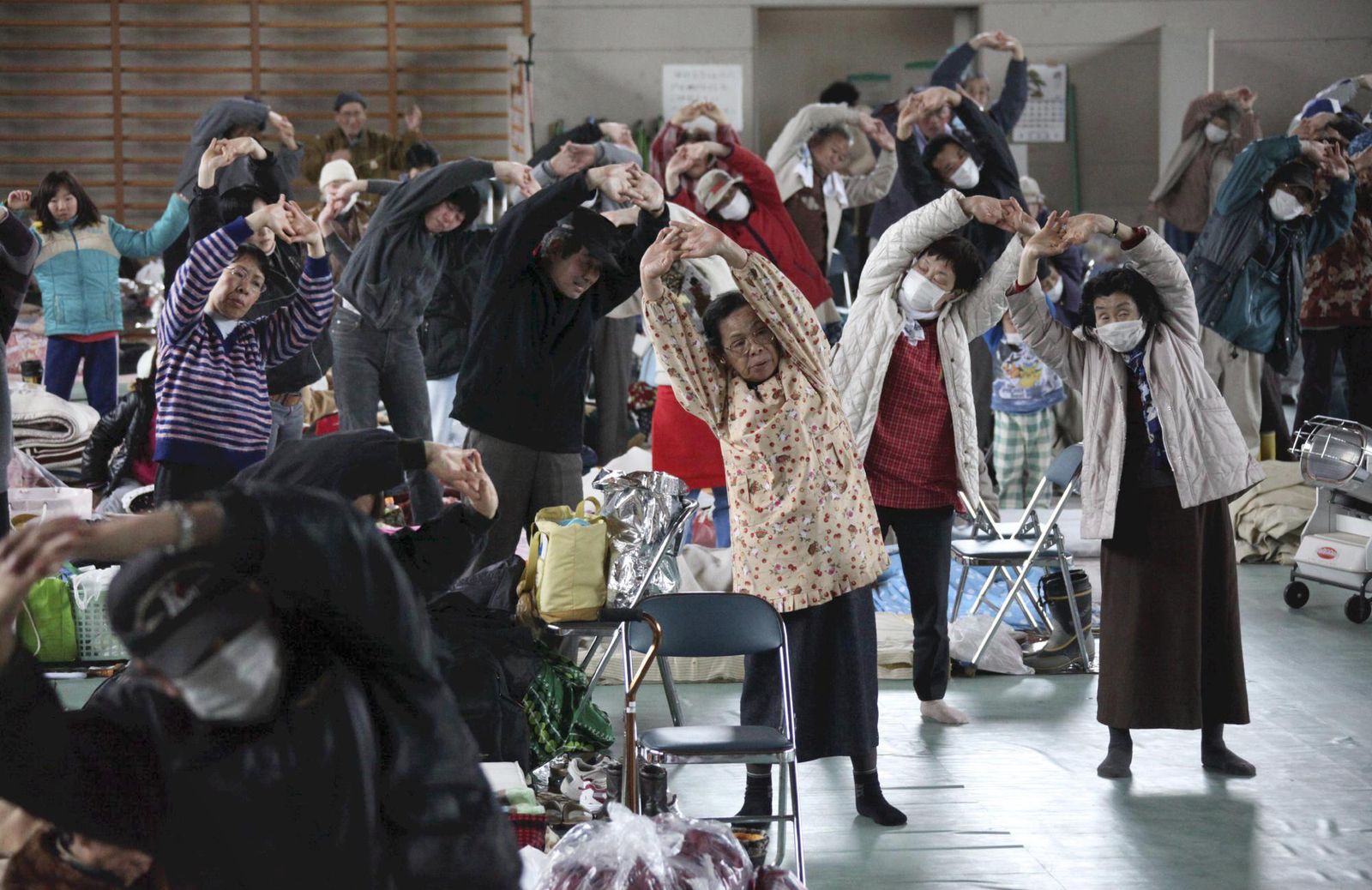 ---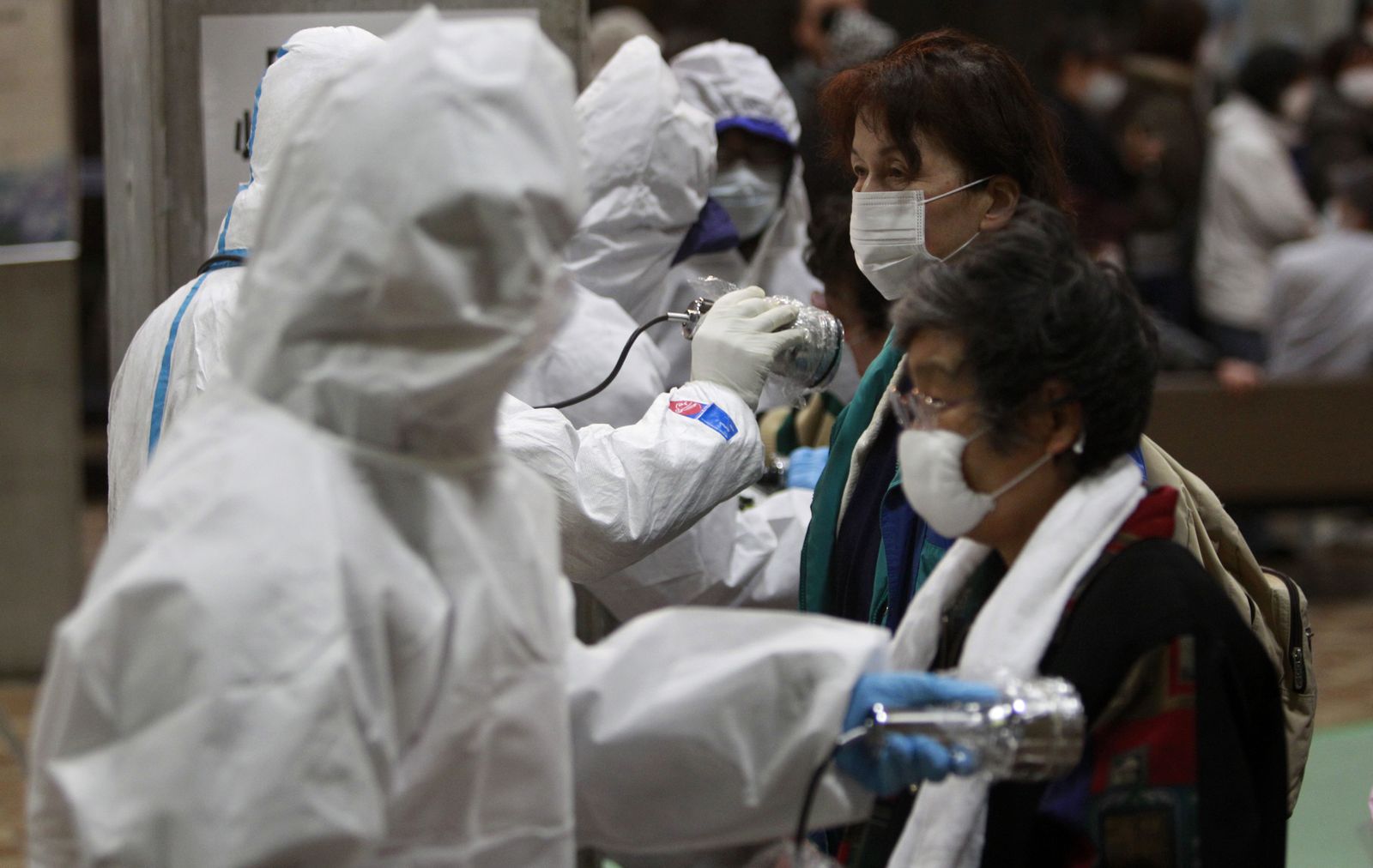 ---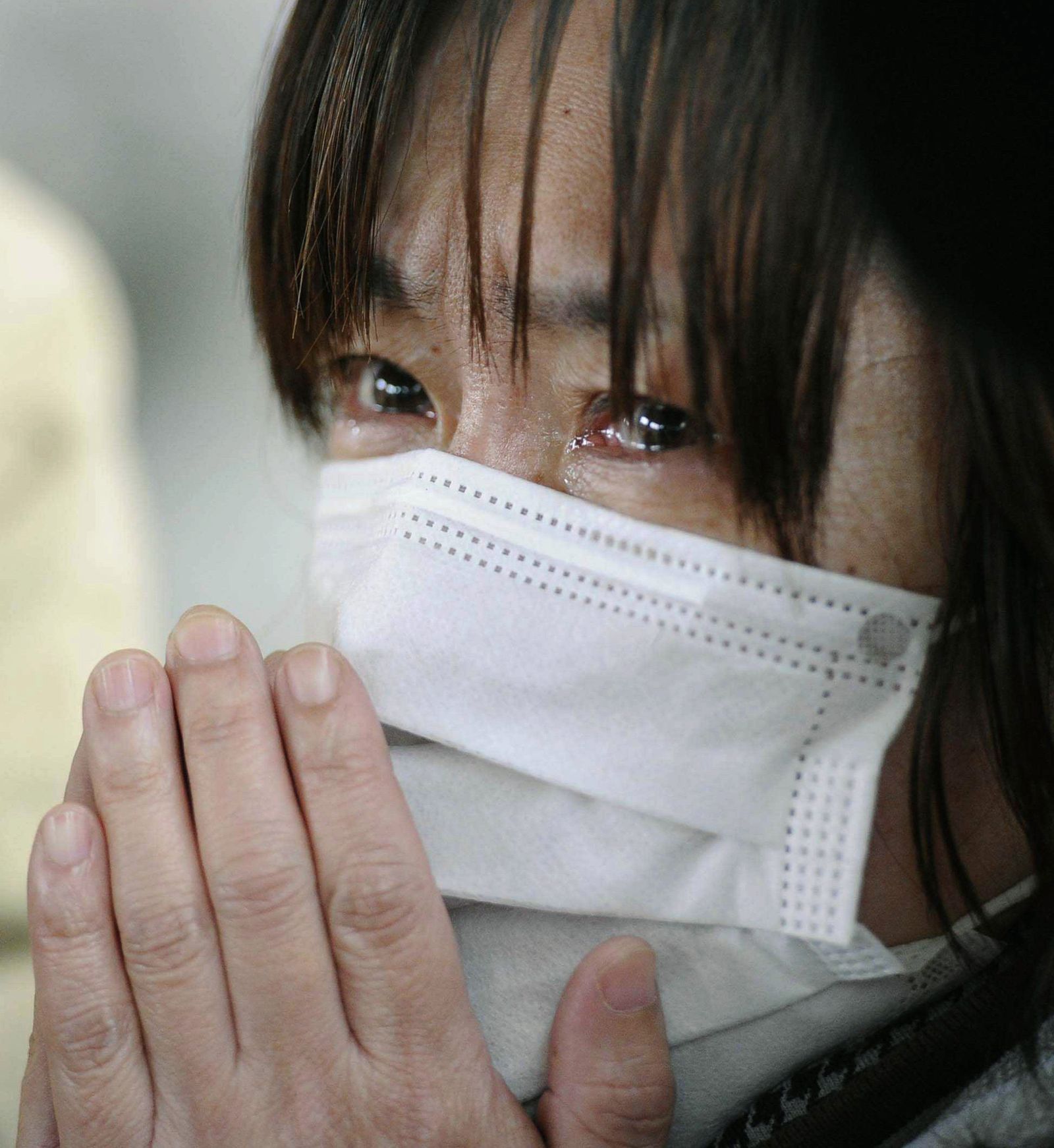 ---
The 180 emergency workers at Japan's crippled Fukushima Dai-ichi complex are emerging as public heroes in the wake of a disaster spawned by an earthquake and a tsunami. Dubbed by some as modern-day samurai, the technicians were back at work late Wednesday after a surge of radiation forced them to leave their posts for hours.
Associated Press
---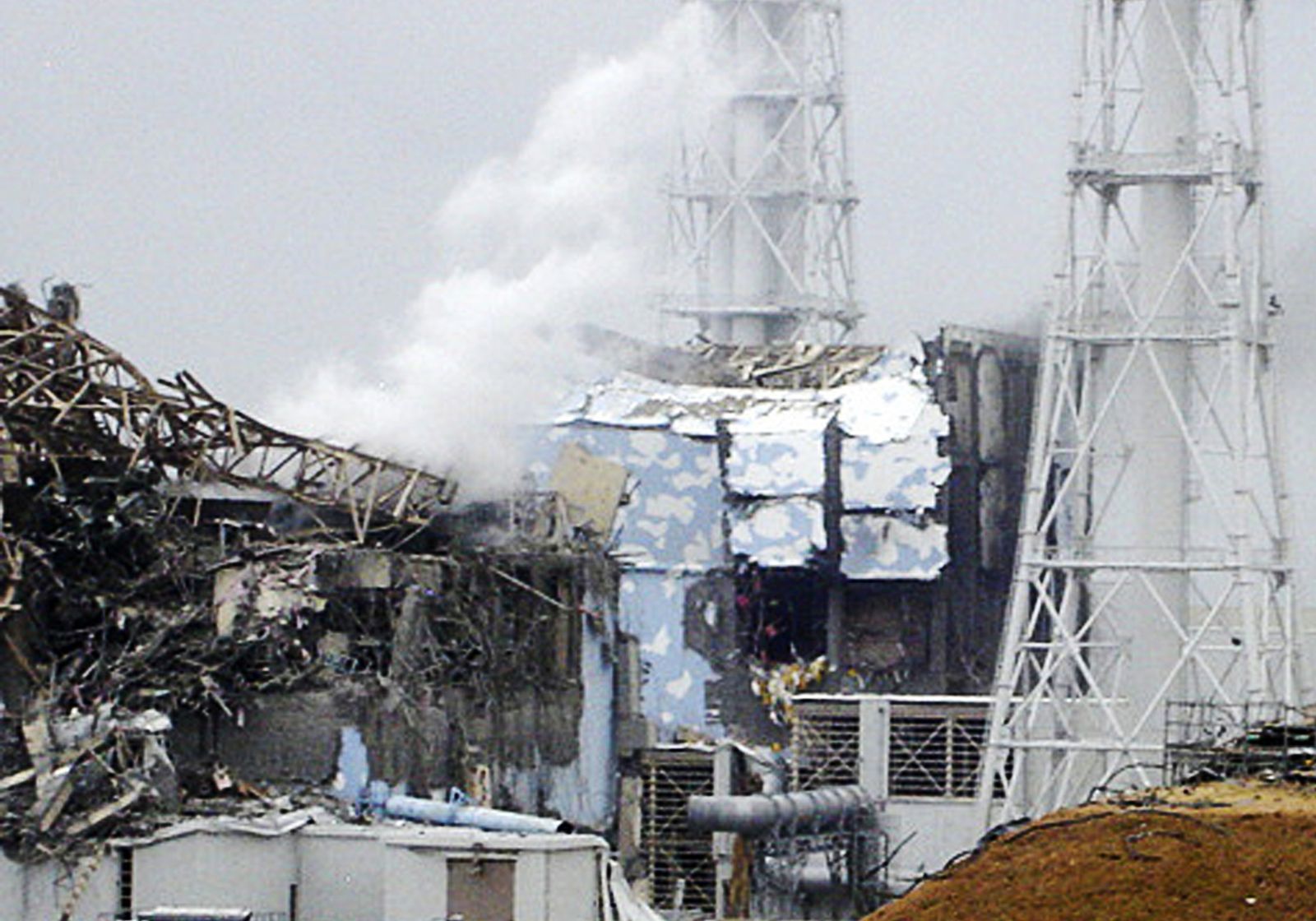 ---
---
---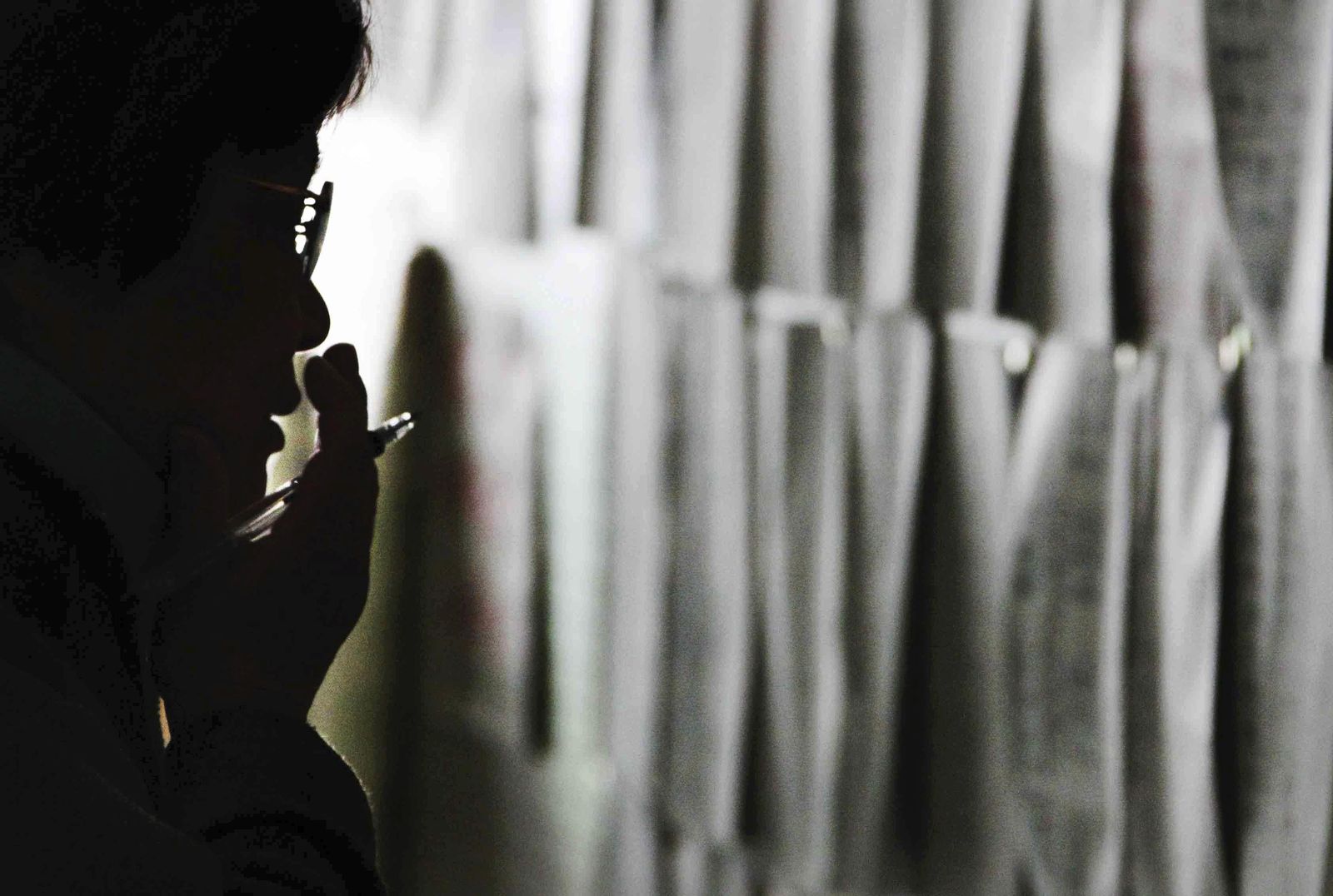 ---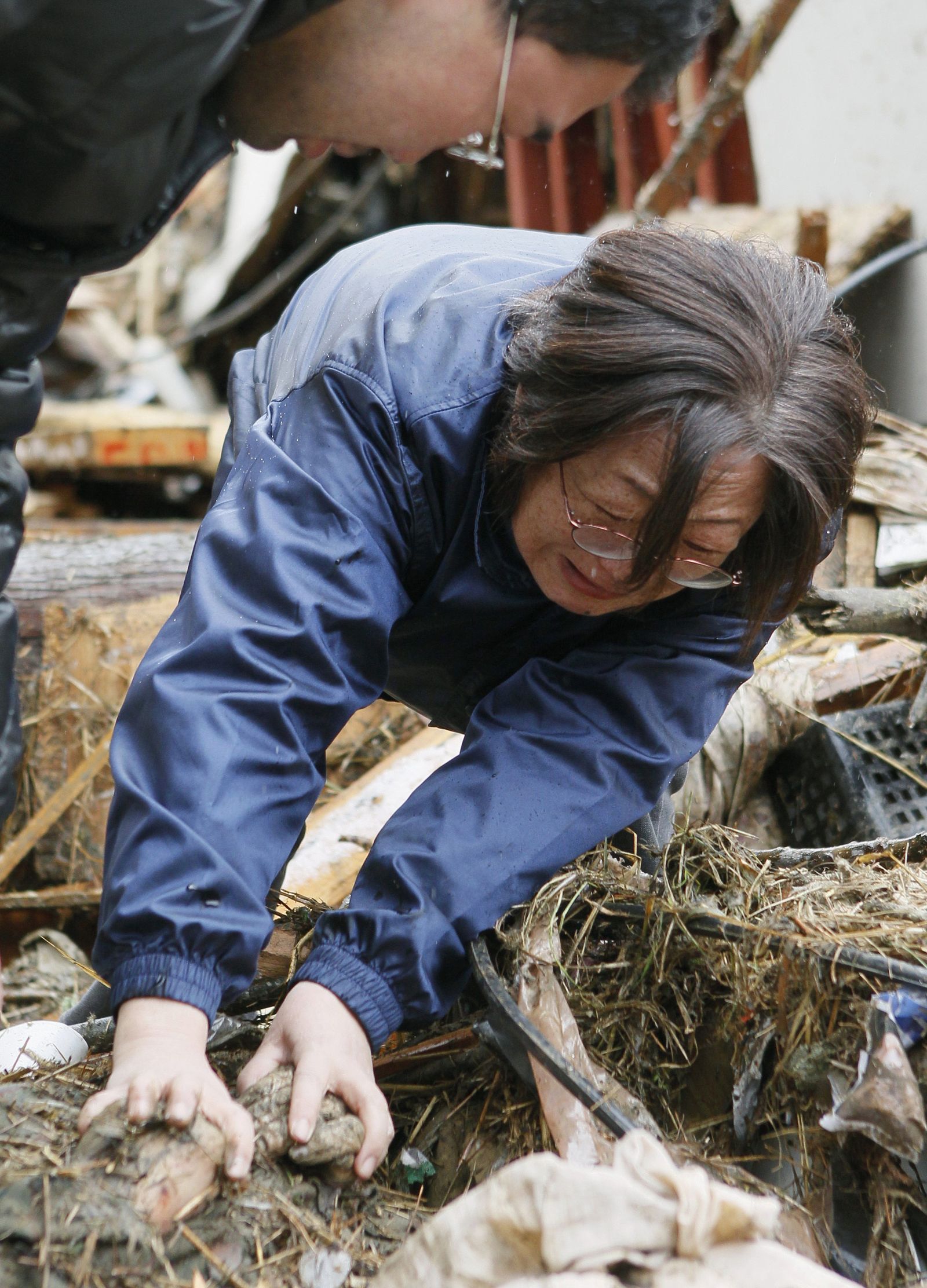 ---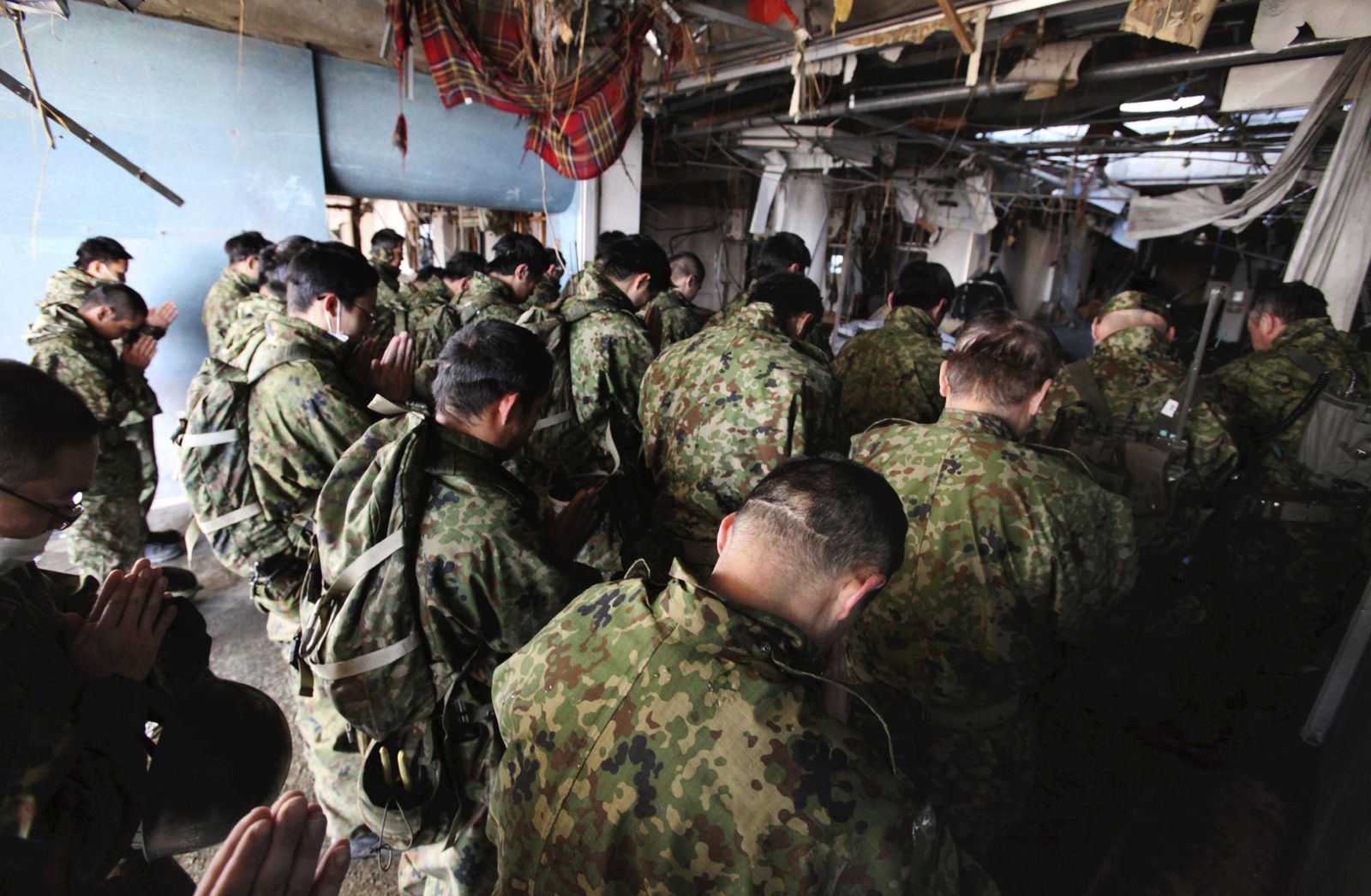 ---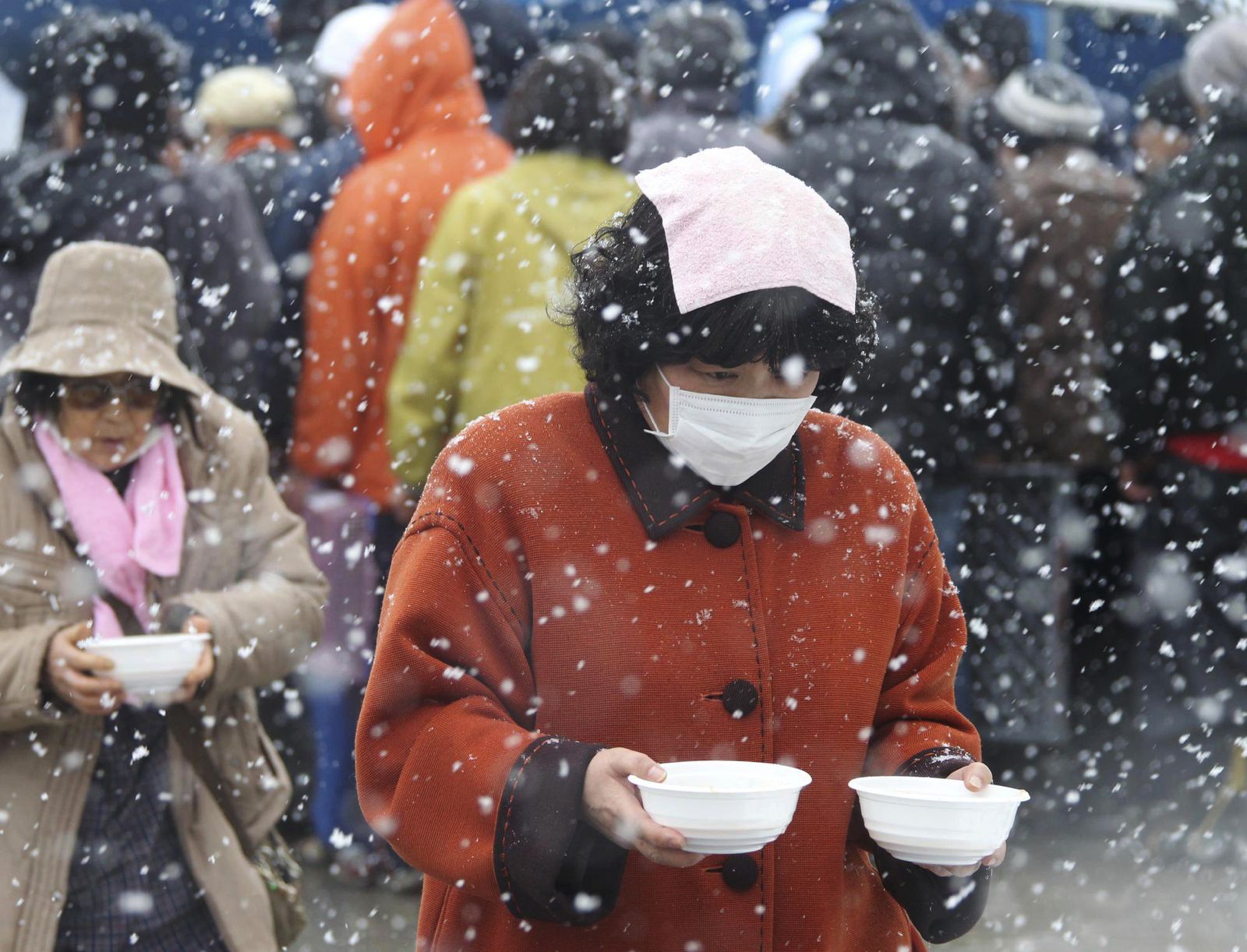 ---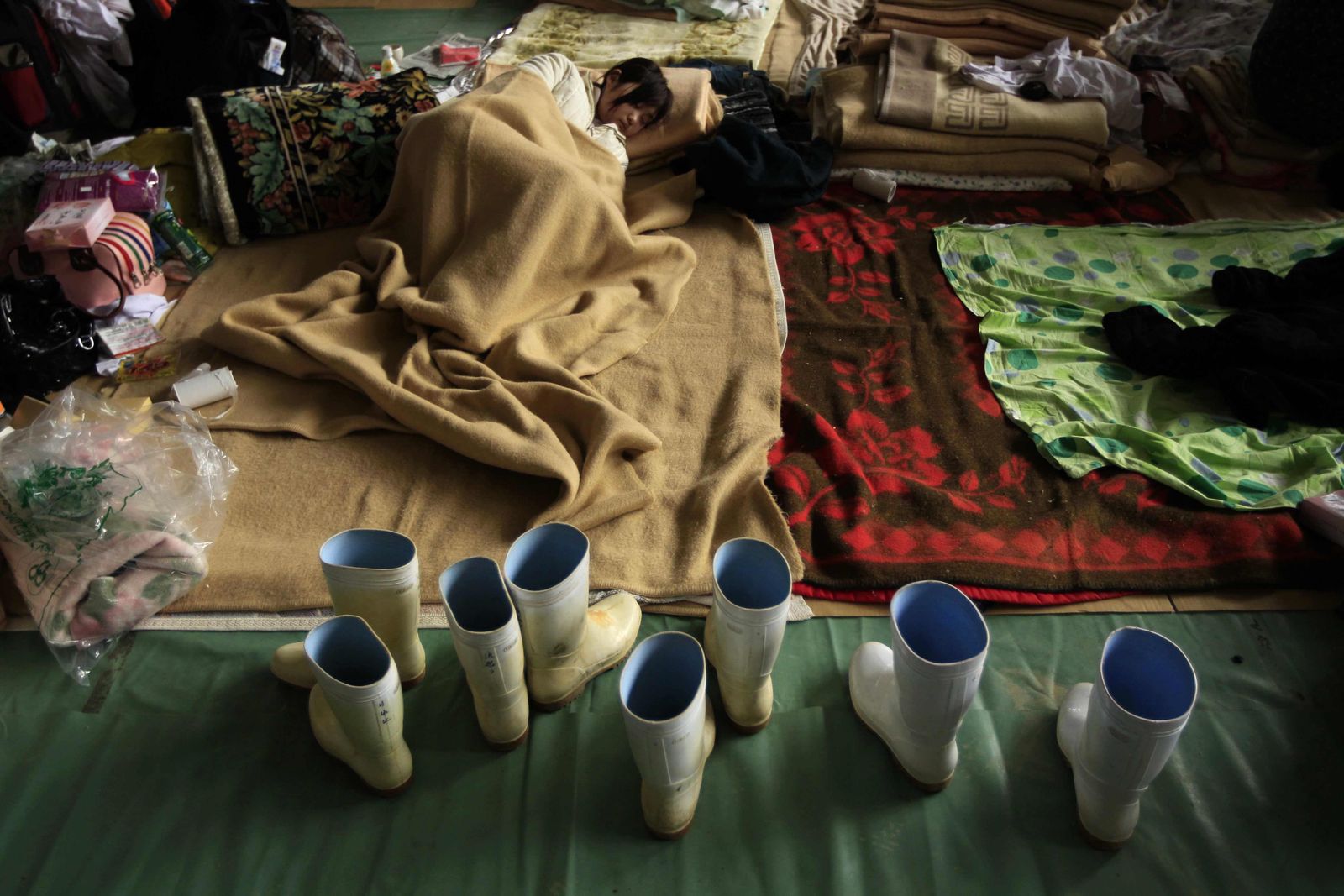 ---
Military helicopters dumped loads of seawater onto Japan's stricken nuclear complex Thursday, turning to combat-style tactics while trying to cool overheated uranium fuel that may be on the verge of spewing out more radiation. Plant operators also said they were racing to finish a new power line that could restore cooling systems and ease the crisis at the Fukushima Dai-ichi plant on the country's northeast coast.
Associated Press
---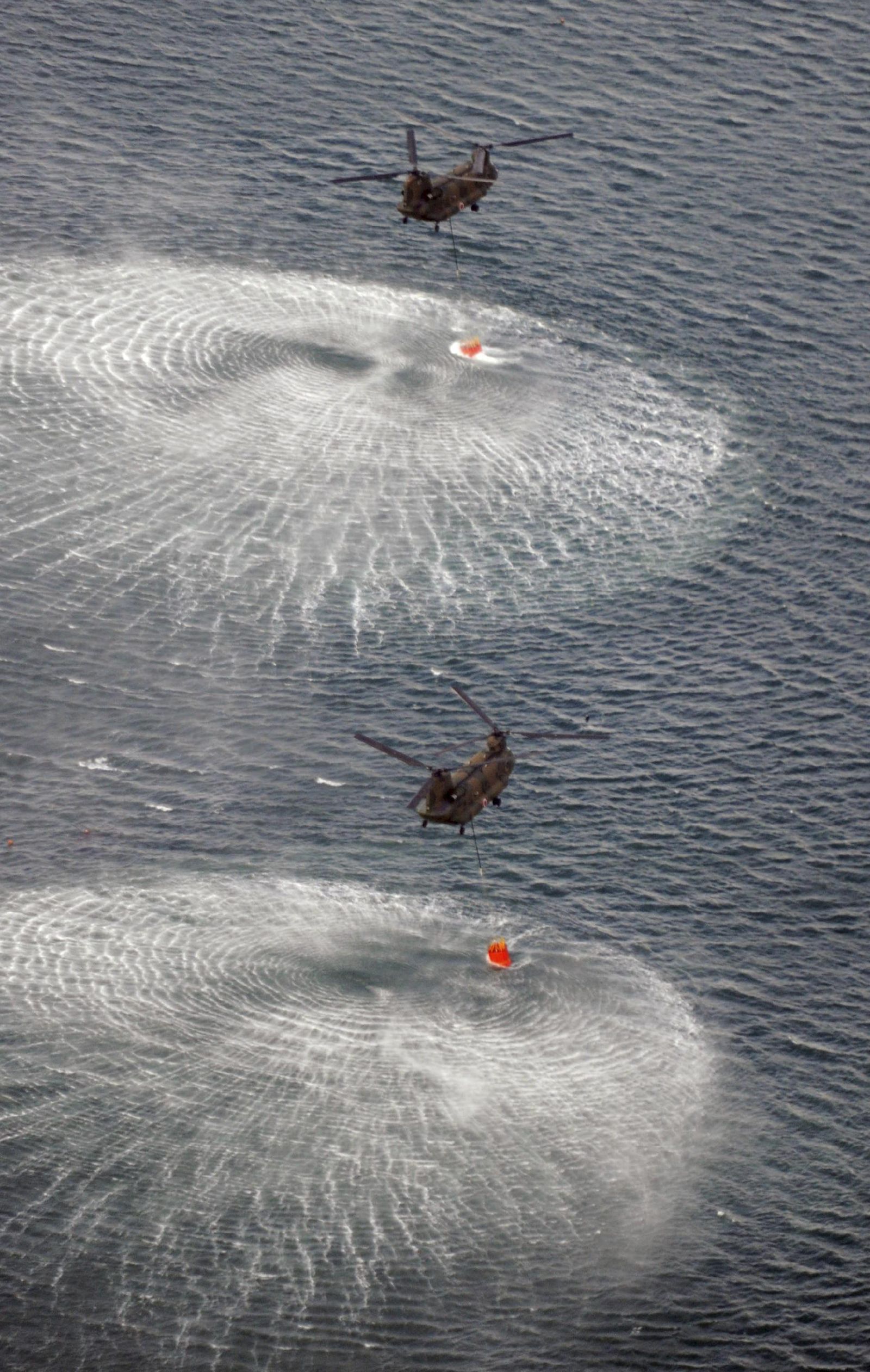 ---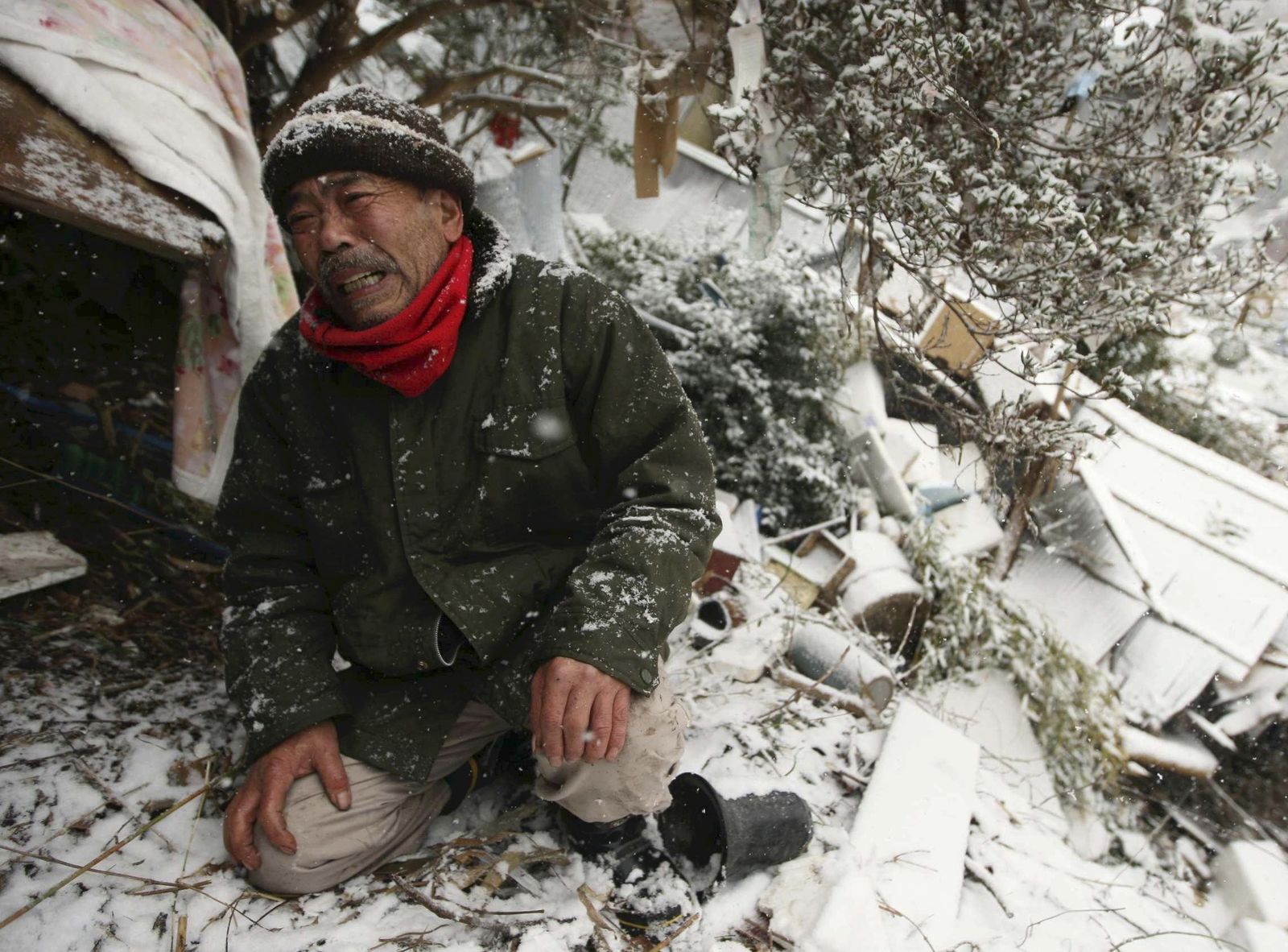 ---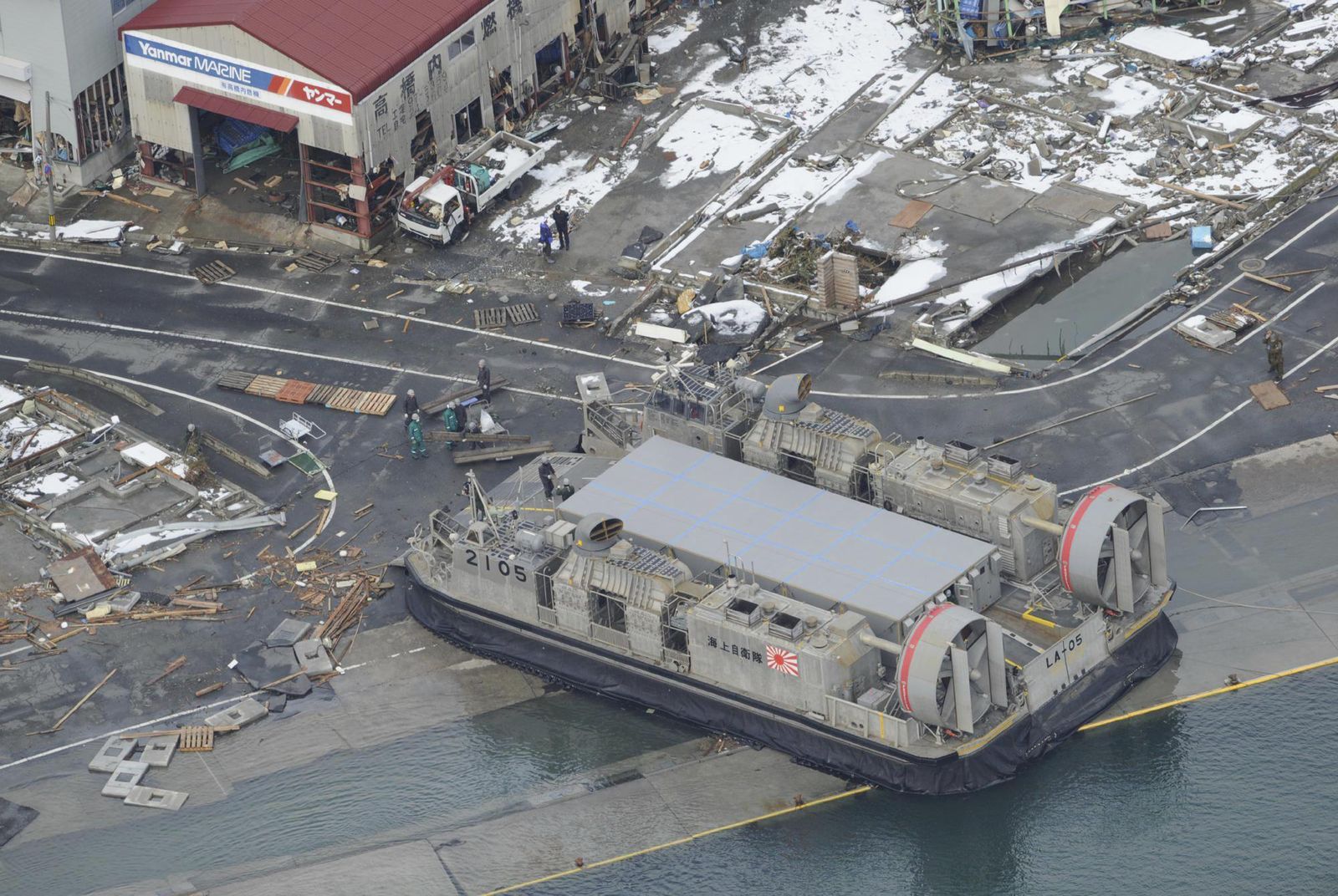 ---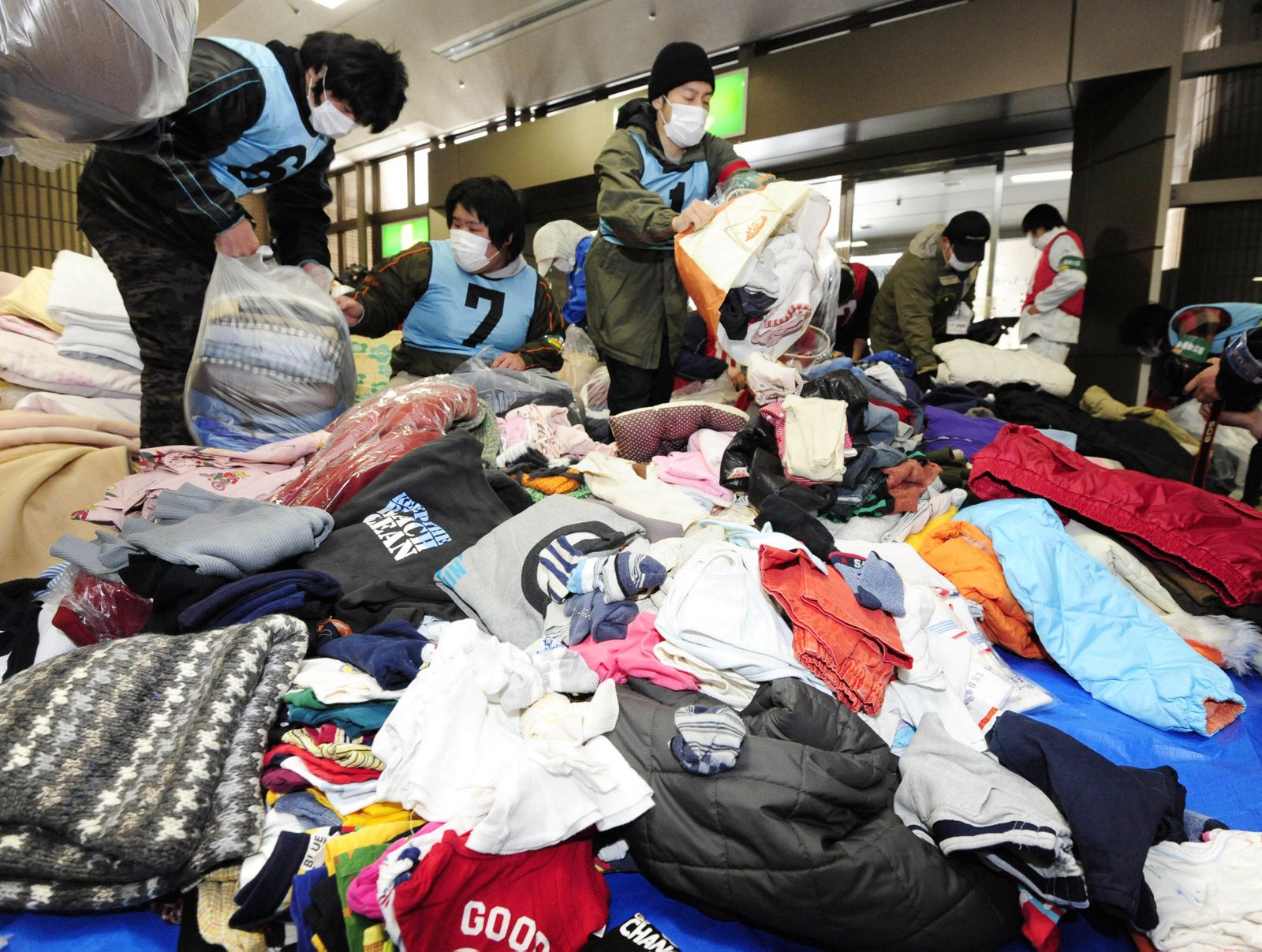 ---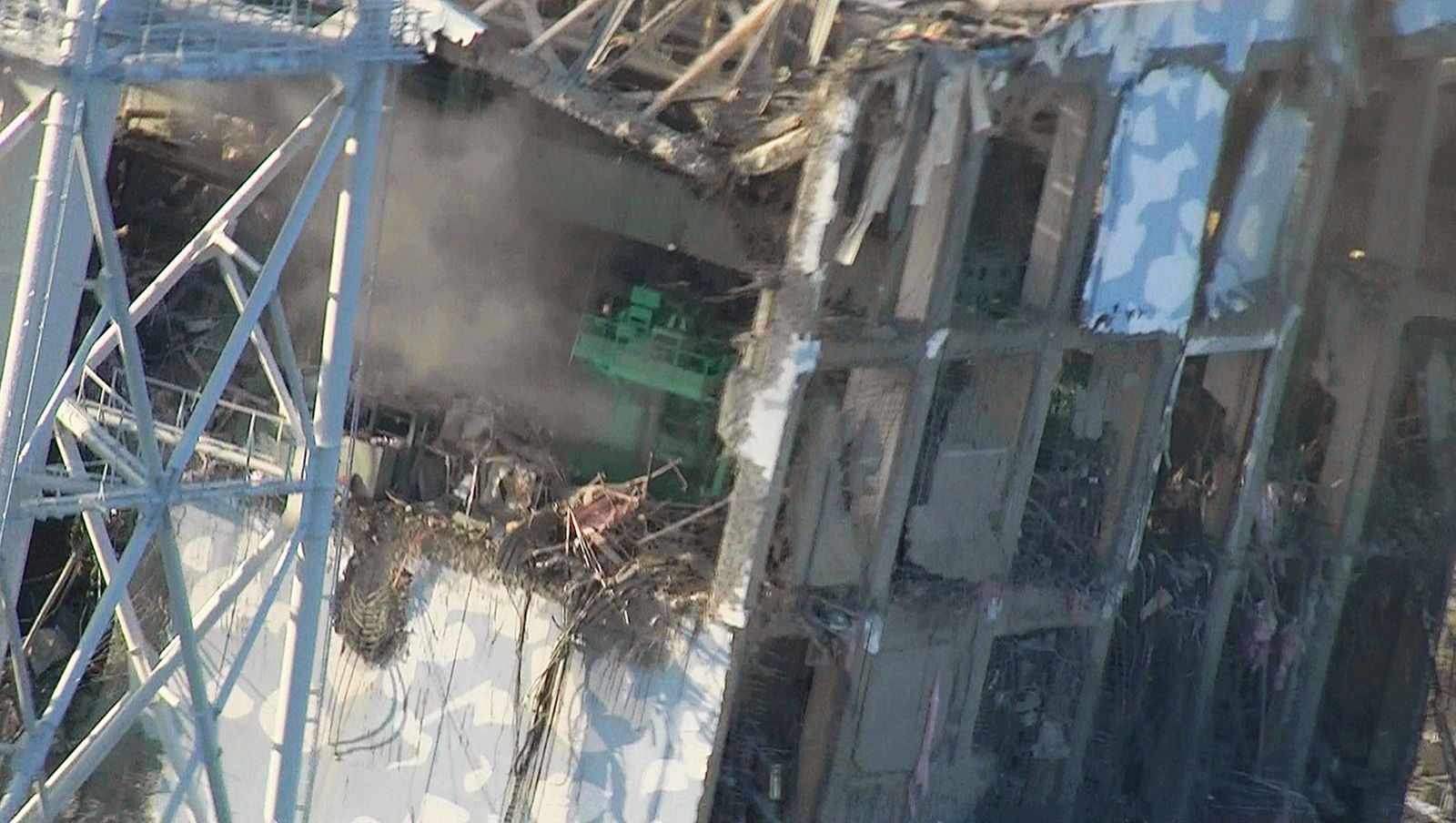 ---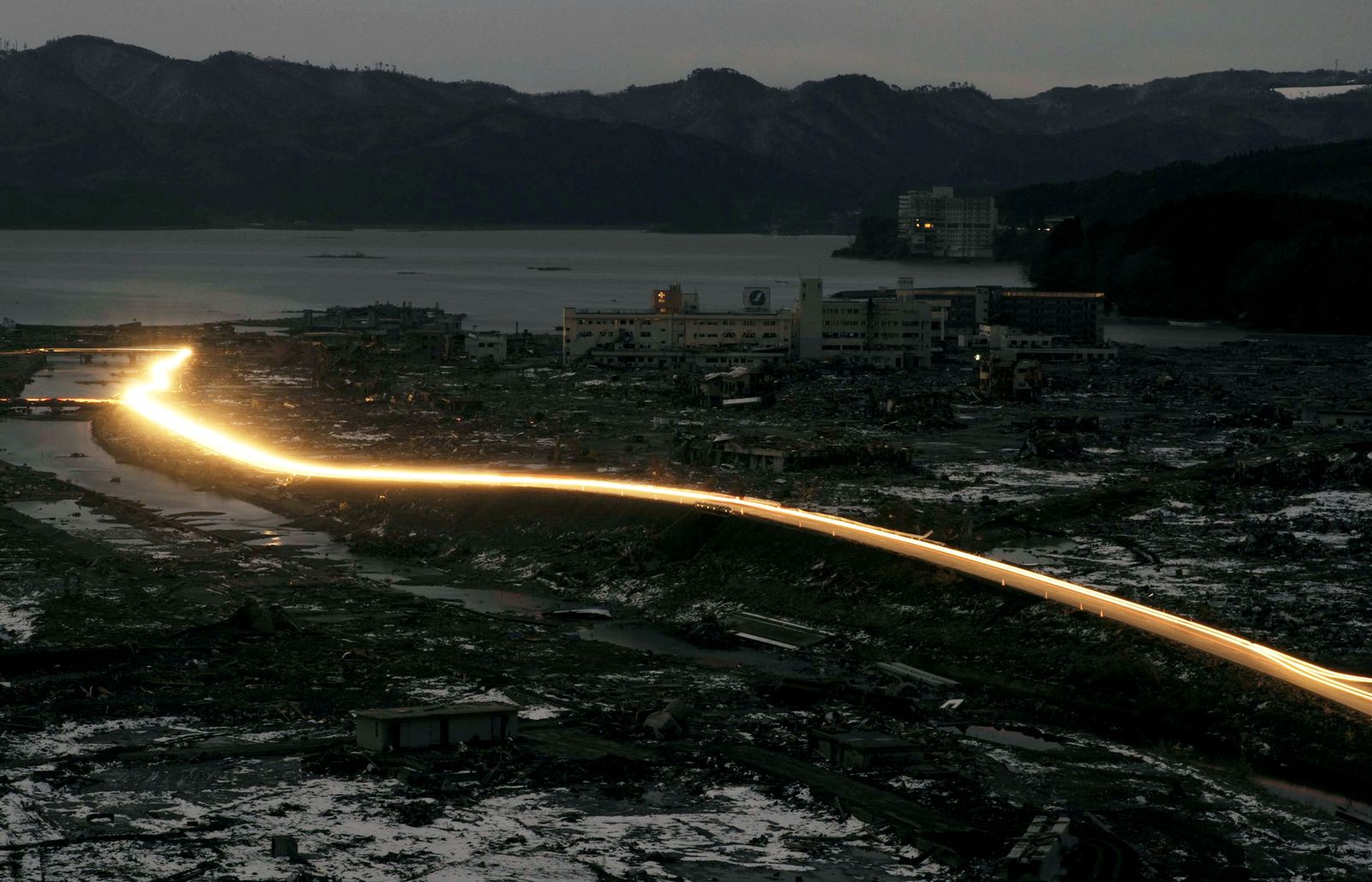 ---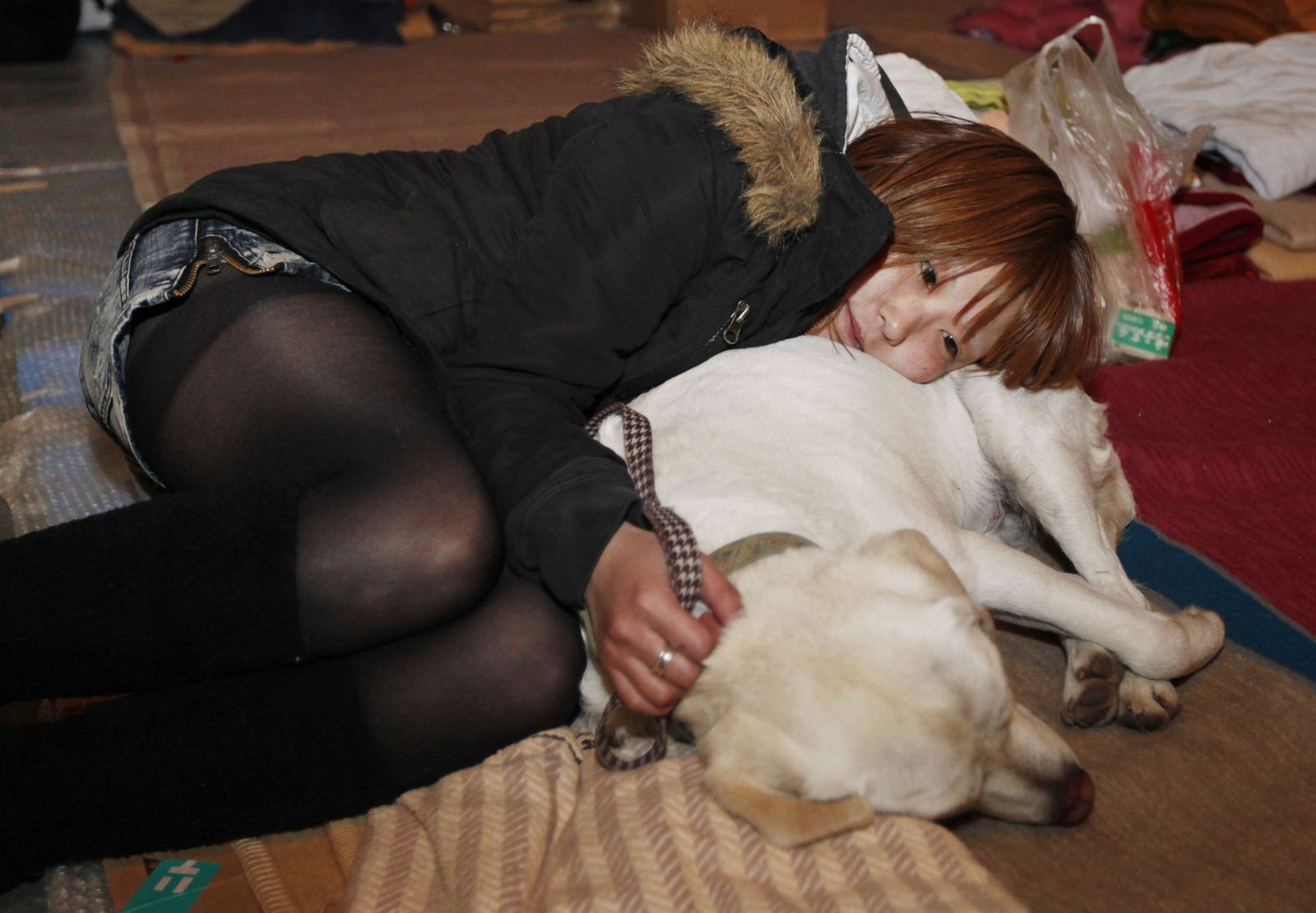 Recently in Picture story