News > Business
Tech Preview
Fri., May 7, 2004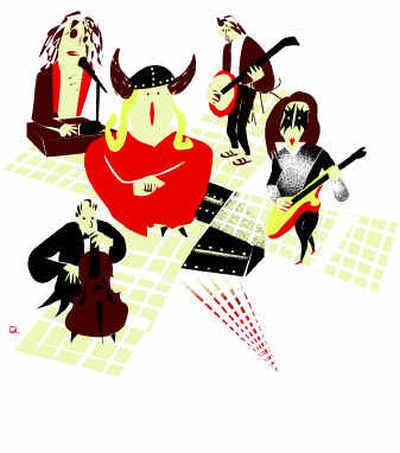 Like many technological innovations, satellite radio began as an oddity favored by gadget geeks. But sat-rad, as it's called, exceeded 1 million users faster than any other new technological device except the DVD.
Sat-rad likely will grow quickly because it's an antidote to the blandness of corporate radio, analysts say.
Read more about satellite radio on Sunday's Technology page in the Business section.
Local journalism is essential.
Give directly to The Spokesman-Review's Northwest Passages community forums series -- which helps to offset the costs of several reporter and editor positions at the newspaper -- by using the easy options below. Gifts processed in this system are not tax deductible, but are predominately used to help meet the local financial requirements needed to receive national matching-grant funds.
Subscribe to the Coronavirus newsletter
Get the day's latest Coronavirus news delivered to your inbox by subscribing to our newsletter.
---