Opinion
Americans value human dignity
Sat., May 8, 2004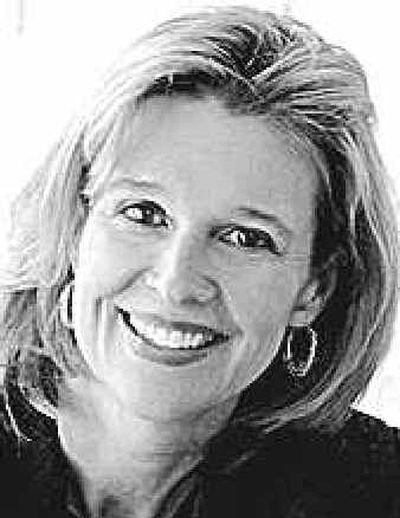 When President Bush told the world that abuses at Abu Ghraib prison do not reflect American values, he was right. The best American values, in spirit if not always in practice, respect human life, dignity and the rule of law.
But some of what happened at Abu Ghraib, specifically the sexualized humiliations, may reflect American culture especially in the instance of the naked human pyramid, which is nearly iconographic within the adolescent zeitgeist that spawned our current generation of soldiers.
The images from Abu Ghraib, now irreversibly tattooed on the Arab brain, were every frat-house cliché magnified. The human pyramid, males mooning, masturbation, bags over heads. What we saw, at least in part, was "The Farrelly Brothers Do Baghdad."
How else to explain the giddy photographs of young soldiers mugging for cameras and giving the thumbs-up sign beside humiliated prisoners, naked and masturbating? Another Farrelly movie, "Dumb and Dumber," comes to mind.
I don't want to overstate my case by insisting that the culture made 'em do it, but we'd be missing a few dots if we didn't admit that the culture that birthed our young soldiers has dumbed down the definition of human dignity.
The Farrelly Brothers — kings of the gross-out comedy film genre characterized by scatological humor and raunchy sex jokes — are convenient touchstones in the larger discussion about the debasing of American culture. In their side-splitter for the developmentally arrested, "There's Something About Mary," the male star gets his genitals stuck in a zipper. Later when he pleasures himself, he misplaces his "issue," which subsequently becomes hair gel for "Mary."
Don't ask.
Such is what has passed for culture for many of the kids now populating our military. My point: There's not much difference between what those soldiers enacted in Abu Ghraib for digital cameras and 15 seconds of instafame back home and what America's increasingly debased culture embraces as good harmless fun.
Quickly, I want to draw a clear distinction between the photographs of naked prisoners and other reports of physical torture. There's no excuse for either — no justification, no exit from a full hearing and appropriate punishment — but there is a difference.
In a 53-page report about Abu Ghraib completed in February, Maj. Gen. Antonio M. Taguba noted that some abuse of detainees went beyond anything we might construe as mere hazing and probably meets most definitions of torture. One excerpt, for example, reads:
"Breaking chemical lights and pouring the phosphoric liquid on detainees; pouring cold water on naked detainees; beating detainees with a broom handle and a chair; threatening male detainees with rape . . . sodomizing a detainee with a chemical light and perhaps a broom stick . . ."
No, it's not Saddam's plastic shredder, but these examples clearly violate the Geneva Conventions, that tenuous thread to civilization to which we cling during wartime. Heads should roll, publicly and swiftly.
Meanwhile, the other psychological tortures — the dehumanizing images of naked men forced to perform as sex slaves — have provoked the most outrage in the Arab world where men being naked in front of other men is deeply humiliating. Being forced into the posture of a woman is as bad as it gets.
How did such depravity come to pass? How could our bright and brave young people come to behave so stupidly? While some claim they were merely following orders, surely those orders didn't include posing for pictures. At the same time they're displaying for their pictorial diaries, the soldiers seem bereft of historical conscience, unburdened by any awareness of larger — and lethal — contexts into which their frat-house scrapbooks might be placed.
To them, it seems, Abu Ghraib was just another photo op, an after-hours party sans grown-ups to inhibit their jaunty trip through a Hieronymus Bosch garden of perverse delights. Farrelly, farrelly, farrelly, farrelly life is but a dream.
We can't blame America's culture entirely, but as we're trying to change the hearts and minds of others, we might take a closer look at our own. You can't steep a teabag in sewerage and expect it to taste like Earl Gray.
Local journalism is essential.
Give directly to The Spokesman-Review's Northwest Passages community forums series -- which helps to offset the costs of several reporter and editor positions at the newspaper -- by using the easy options below. Gifts processed in this system are not tax deductible, but are predominately used to help meet the local financial requirements needed to receive national matching-grant funds.
Subscribe to the Coronavirus newsletter
Get the day's latest Coronavirus news delivered to your inbox by subscribing to our newsletter.
---