Insurance menu could be skimpy
Wed., May 12, 2004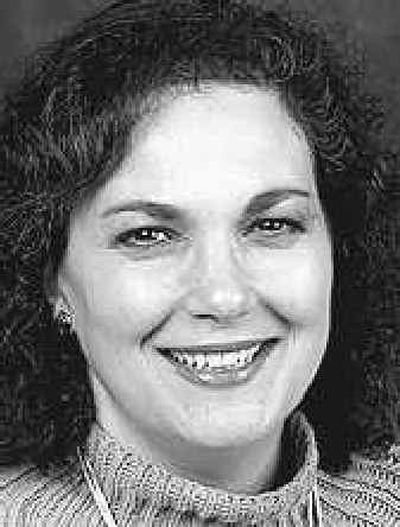 Dear Mike Kreidler,
You are a busy insurance commissioner this week, holding hearings in Tumwater, Wash., on whether the nonprofit Premera Blue Cross should be allowed to convert to a for-profit health insurer. At your Web site, www.insurance.wa.gov, I've been reading the transcripts of the testimony.
The lawyers, consultants and doctors sure love that medical-insurance industry jargon.
Today, I'm sending this written testimony on behalf of the plain-talking subscribers from Eastern Washington.
There are 300,000 of us watching this closely. Allow me to start with a little story.
In 1963, my brother Rob was a first-grader at St. Charles Grade School on Spokane's North Side.
At 11:30 on the first day of school, his first-grade teacher announced that the students should line up, walk into the cloakroom, find their lunches and sit down at their desks and eat them.
My brother couldn't remember where he placed his sack lunch, so as he rooted around in the cloakroom, he yelled out to the nun: "Hey, where's my lunch?"
The nun said, "Robert, in school we raise our hand, then wait until sister calls on us and then we politely ask our question."
To which Rob replied: "Yeah, yeah, I know all that stuff, but where's my lunch?"
Mr. Kreidler, we subscribers understand that insurance companies must stay competitive. We understand that Premera Blue Cross says that if you OK the conversion, it will upgrade technology, increase efficiency and donate hundreds of millions of dollars to new health foundations. Yeah, yeah, we subscribers know all that stuff, but where's our lunch? What's really in it for us?
Mr. Kreidler, we plain-talking subscribers are a nostalgic bunch. We like health insurance that's managed locally.
When I moved back to Spokane 20 years ago, I signed up with what was then called MSC, short for Medical Service Corp.
We subscribers liked the fact MSC had been started in 1933 by a group of docs who had patients – not profits – in mind.
When I had trouble once deciphering a bill, I drove to the MSC office in the Spokane Valley, walked in and asked to speak with a live human being.
Out walked a woman named Robin. We graduated together from Marycliff High School in 1973. We shot the breeze and then she explained the bill.
The encounter made me feel luckier than other folks whose health-insurance headquarters were located 2,000 miles away.
These unfortunate folks called and got placed on hold. They were numbers, not human beings.
Yes, I worried in the mid-1990s when MSC started "dating" other health insurers and one day emerged as MSC/Premera Blue Cross. Then the MSC disappeared entirely from my insurance card. It reminded me of the scene in "Back to the Future" when the Michael J. Fox character looks at a family picture and realizes he's being erased, because the past has been altered and is changing the future.
The health care situation has been altered the past 20 years by complicated circumstances often beyond the control of insurance companies. We plain speakers appreciate the complexity, but we still hope for fair solutions.
I sometimes let myself imagine the worst-case scenario and then, when the situation turns out to be much better, I feel relief and gratitude.
It's like when you go to a crowded restaurant and they say it will be at least an hour wait and then 15 minutes later they say, "Your table is ready."
So here's my worst-case scenario prediction for five years from now, if you approve the conversion. Maybe you should clip and save it.
Premera Blue Cross subscriber premiums will rise 100 percent, while salaries for executives rise 100 percent, too.
Premera Blue Cross will skedaddle out of the rural areas faster than you can say, "Moo."
Premera Blue Cross will announce its engagement to an out-of-town suitor. Hello Aetna!
Moral leaders are advised to ask two basic questions as they ponder big decisions: Who benefits from the decision? Who pays the price? Good luck with your future-altering decision, Mr. Kreidler.
Your table is ready.
Meanwhile, we're still searching for our lunch.
Local journalism is essential.
Give directly to The Spokesman-Review's Northwest Passages community forums series -- which helps to offset the costs of several reporter and editor positions at the newspaper -- by using the easy options below. Gifts processed in this system are not tax deductible, but are predominately used to help meet the local financial requirements needed to receive national matching-grant funds.
Subscribe to the Coronavirus newsletter
Get the day's latest Coronavirus news delivered to your inbox by subscribing to our newsletter.
---