Sports
Number of agents still dwindling
Thu., May 13, 2004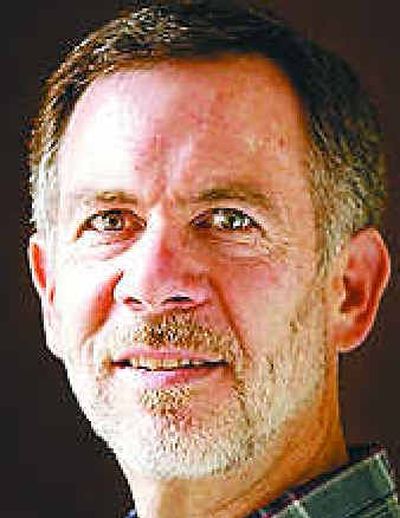 Wildlife enforce- ment officers come and go in Washington, but the losses have been exceeding the gains.
Last week's retirement of Tim Hood, state Fish and Wildlife Department officer for portions of Stevens and Lincoln counties, has left Washington's 10 easternmost counties with only 19 wildlife agents.
That's down from 23 agents in 1986, and even that number was considered thin for covering 15,568 square miles.
Statewide, about 190 sworn and unsworn fish and wildlife enforcement positions were authorized in 1993, when the Washington Legislature approved the merger of the state Game and Fisheries agencies. Today the number of agent positions has dwindled to about 166, with at least 16 positions currently unfilled.
"It's not clear at this time whether we'll be able to replace Tim Hood," said Mike Whorton, department regional enforcement chief in Spokane.
And he meant that in more ways than one.
Hood had more than the eyes, ears, nose and instincts for protecting wildlife. He came from the Heartland with a heart for the job.
"When you stick with something for forty-some years, you either like it or you're just too dumb to get out of it," he said this week.
After working with game farm research and enforcement in Ohio and Michigan, Hood joined the Washington Game Department in 1974, bringing his love for wildlife, bird hunting and English Setters to his base in Lincoln County.
Asked to recount his most memorable cases, Hood responded in the selfless manner for which he is known:
"Already forgot 'em all," he said, moving the conversation on to the quail calling behind his house. "I'm looking for another dog; I want a great bird dog, like everyone does, now that I have more time."
"Tim won't focus on himself, and that's part of the reason people respect him," Whorton said, noting Hood's reputation for handling intricate and complex cases. "He's a legend in this department."
"One dealt with a subject who shot an eagle," Whorton recalled. "Tim was able to recover shot out of the eagle and ferret out a ballistics expert at the FBI who was able to determine the manufacturer that probably produced that shot.
"We also had some information on a turkey poaching case in the same area and Tim discovered shells that matched the brand etc. in the eagle case. He seized them and went to the ballistics expert again and they were able to determine they were from the same batch. That helped us make the case."
Good young agents are coming up the ranks equipped with high-tech devices and computers Hood never had the chance to master.
"The new stuff is very helpful and they're doing good work," he said.
But Hood has something technology can't replace.
"As a law enforcement officer, you're bound to make a few enemies, but even the people he's arrested think of him as a first-class officer and a gentleman," Whorton said. "He's truly been a 24/7 guy who never turned off the phone; he took calls at any hour if it dealt with protecting wildlife."
Hood's insider picks for the top area wildlife issues during his tenure include:
• Merger of the Washington Fisheries and Game departments into one combined super agency.
"Bigger is is not always better," he said. "In this case, bigger was simply bigger."
Wildlife management has taken a back seat to fisheries issues, he said.
• The decimation of sage grouse, primarily because federal cost-sharing programs that paid farmers to eradicate sagebrush and alter wetlands had no significant guidelines for protecting wildlife habitat.
"We lost that one," he said. "That federal money was like an ice cream cone. People couldn't turn it down. They did harm to wildlife with taxpayer money. Now we're trying to buy up and restore some of that land to make things right, but I'm afraid in some cases it's too little too late.
"Wildlife is all about habitat," he said. "A lot of people still can't grasp it."
• The 1994 court decision that gave non-tribal anglers confidence that they could boat and fish in Lake Roosevelt without a tribal permit.
"One brave fisherman from Davenport, Joe Cassidy, stuck his neck out to settle that issue over jurisdiction on one of our most popular lakes," Hood said.
When U.S. District Court Judge Justin Quackenbush dismissed criminal charges laid on Cassidy by the Spokane Tribe and the federal government, Hood was quoted in The Spokesman-Review:
"This is something that should have been taken care of 20 years ago. Every year I'd have to field hundreds of questions from sportsmen who wondered whether to believe the state or the tribe on who was in control. The only way they could be safe was to have both licenses."
This week, Hood elaborated.
"People don't know what a big step that was," he said. "Cassidy was under a lot of heat. People accused him of being racist, but all he was doing was what the government should have done, and that was to bring it to a judge and let him make the call so people wouldn't have to guess what was right or wrong."
Overall, Hood is pleased with the trends he's seeing in wildlife and hunting.
The acquisition of private ranches to form the Swanson Lakes Wildlife Area is a boon to the public and wildlife alike. "That's 20,000 acres the poor guy can access no matter how much the rich guys lease up everywhere else," he said. "And it gives the birds a chance against development."
Fewer hunting licenses are sold as compared to when he started working in Washington, but that's not all bad, he said.
"It's harder to find a place to hunt nowadays, but maybe the guys staying into it are the guys who really want to, the guys who will do the extra work when it gets tough.
"I think we have some awfully good people in hunting," he said, noting that he regularly sees father-son teams and other family groups hunting and fishing together. "That's what I like to see. I think there are more ethical people out there."
Hood said he never looked forward to busting the little guy.
"My best cases were against the commercial crooks, the people who took advantage of wildlife just for the money," he said. "I think most of us in enforcement feel that way. Our guys on the coast with fisheries have made some real good cases."
But he said he always tried in his dangerous and emotion-charged job to be respectful to the average hunter, even those who had strayed from the rules.
"I'm a hunter," he said. "I'm one of them. You don't have to push a person's buttons to teach a lesson."
Incidentally, Hood said he learned a few lessons of his own while keeping an eye on area sportsmen for 30 years.
"I'm going to get a good dog and I'm getting a mountain bike to get in good shape," he said. "It's not your shooting that gets birds, it's your legs. I've seen that over and over."
Local journalism is essential.
Give directly to The Spokesman-Review's Northwest Passages community forums series -- which helps to offset the costs of several reporter and editor positions at the newspaper -- by using the easy options below. Gifts processed in this system are not tax deductible, but are predominately used to help meet the local financial requirements needed to receive national matching-grant funds.
Subscribe to the sports newsletter
Get the day's top sports headlines and breaking news delivered to your inbox by subscribing here.
---