News > Business
Numbers Game
Mon., May 17, 2004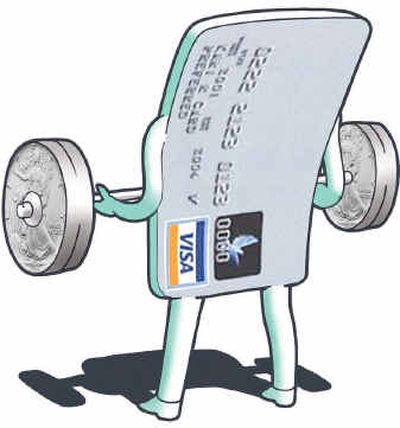 NEW YORK — Cyberspace shopper Roger So relies on a 16-digit tool to prevent his personal information from being stolen: A single-use, disposable credit-card number.
When shopping online, the 52-year-old information-technology consultant periodically uses this randomly generated number — provided by his credit-card issuer, Citigroup Inc. — in place of his actual account information because, he said, it "gives me one more line of security.
"I use it primarily with merchants that I'm dealing with for the first time," said So, a resident of Morristown, N.J.
In recent years, credit-card issuers have been brandishing virtual account numbers as weapons in the battle against identity theft, hoping to ease Web shoppers' fears about fraud.
MBNA Corp. has offered this substitute card number — which typically has the same number of digits as a regular credit-card number — free to its customers for a couple of years. And both Citigroup and Morgan Stanley's Discover Financial Services division are planning on enhancing features on similar products later this year.
In 2003, more than 214.9 million cases of identity theft, online as well as offline, were reported to the Federal Trade Commission, a rise of about 150 percent from just two years ago.
At the same time, a greater amount of money is being spent online each year, increasing the potential for fraud.
By 2007, about $104.5 billion — representing more than 5 percent of total U.S. retail sales — will be spent online on items such as clothes and electronics, according to JupiterResearch, a division of Jupitermedia Corp. in Darien, Conn.
By offering virtual account numbers, financial services companies are looking out for their bottom line. They're hoping that these tools will give more consumers the confidence to shop on the Web, potentially increasing credit-card revenue.
Also, card issuers are betting that less online fraud means less money coming out of their own pockets to pay for unauthorized purchases. (Cardholders are typically not responsible for fraudulent transactions.)
"Obviously, companies want to get those who are on the fence to shop online and those already doing it to do it more," said Bruce Cundiff, an analyst at JupiterResearch.
These products are easy enough to use. If your credit-card company offers this free tool, you probably need to sign up and register your card at the company's Web site.
You may have to download software to your computer, or, just come back to the site to get a new disposable account number before each purchase.
In general, the number can only be used at one merchant, whether for a single purchase or for a service with a recurring monthly charge.
While the one-use numbers have been available for a couple of years, they haven't yet caught on for many consumers.
"It certainly has yet to capture the majority of (our) cardholders," said Jim Donahue, an MBNA spokesman. "But those who use it are very loyal to it."
American Express Co., one of the first to launch a single-use account number in 2000, phased out its "Private Payments" product earlier this year.
"We didn't feel that, on an ongoing basis, it was necessary," said Judy Tenzer, an American Express spokeswoman. "There are already a number of safeguards for privacy and security out there."
Since account holders typically don't have to pay for fraudulent purchases, many don't see the need to go through the extra step of obtaining a virtual account number.
The limits to virtual account numbers' usefulness may also be an issue.
In general, online buyers need to be careful of paying for hotels or plane tickets with these one-use numbers, since some merchants require the actual credit card to be presented to claim purchases.
Still, even if you don't save money by using this tool, you could save yourself time.
"If I didn't use this, I'd have to change my credit-card number" if there was fraud, said So, the technology consultant. "It would be a hassle."
Local journalism is essential.
Give directly to The Spokesman-Review's Northwest Passages community forums series -- which helps to offset the costs of several reporter and editor positions at the newspaper -- by using the easy options below. Gifts processed in this system are not tax deductible, but are predominately used to help meet the local financial requirements needed to receive national matching-grant funds.
Subscribe to the Coronavirus newsletter
Get the day's latest Coronavirus news delivered to your inbox by subscribing to our newsletter.
---