News > Business
Ex-WorldCom boss is facing new charges
Tue., May 25, 2004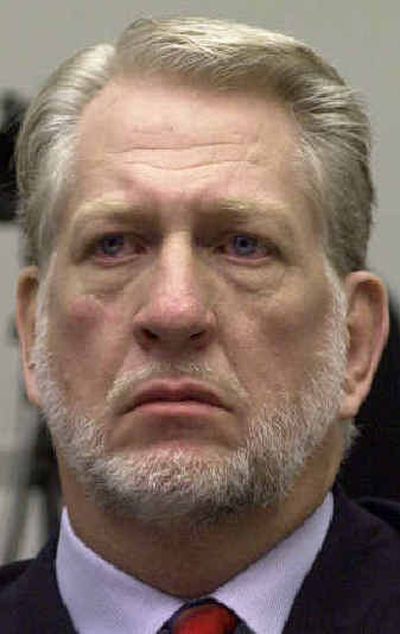 NEW YORK — The government brought new charges Monday against former WorldCom CEO Bernard Ebbers, accusing him of falsifying six regulatory filings just before the company's spectacular collapse.
Ebbers was already facing fraud and conspiracy charges filed in March by federal prosecutors who say he presided over WorldCom Inc.'s $11 billion accounting fraud, leading to the largest bankruptcy in U.S. history.
The new indictment, handed up by a Manhattan grand jury, claims Ebbers submitted six false 10-Q and 10-K forms to the Securities and Exchange Commission in 2001 and 2002.
The SEC requires public companies to submit the forms to report on their financial condition.
Prosecutors had already accused Ebbers of filing a similar false SEC form in November 2000. The new charges take the alleged falsification up to May 2002 — just two months before WorldCom went bankrupt.
Ebbers has pleaded not guilty to the original three charges — securities fraud, conspiracy, and the original false-document charge. He is free on $10 million bail.
His lawyer, Reid Weingarten, did not immediately return a call about the new charges.
In March, Weingarten said Ebbers "never sought to mislead investors, never sought to improperly manipulate WorldCom's numbers, never improperly took any money and never sought to hurt the company he built."
WorldCom has become among the handful of signature cases in the government's crackdown on white-collar crime that began with the fall of Enron Corp. in 2001.
The case escalated in March, when former WorldCom chief financial officer Scott Sullivan agreed to plead guilty to fraud charges and testify against Ebbers, his former boss at the Clinton, Miss.-based telecommunications giant.
Ebbers' trial was scheduled for Nov. 9, but prosecutors hinted in March that it might be delayed because of additional charges against the former CEO.
Weingarten has suggested that Sullivan's testimony will be unreliable because he pleaded guilty to avoid a longer prison sentence and protect his family.
The three original charges carried up to 30 years in prison. The additional six add 60 years to the potential sentence, although any sentence would be drastically reduced under congressional sentencing guidelines.
A hearing in the case — already scheduled before prosecutors announced the new charges — was set for Tuesday.
Ebbers and other founders built the company after working out details for a new long-distance service at a Mississippi coffee shop in 1983. The company grew over two decades under Ebbers' hand, merging with MCI in 1997.
He resigned from WorldCom in April 2002, well after the company's stock price had begun a steady decline but only soon after questions began to swirl about the company's finances.
Two months later, WorldCom announced it had uncovered nearly $4 billion in hidden expenses — the beginning of a spiral that would become the largest corporate fraud in U.S. history. The fraud is now estimated at $11 billion.
A WorldCom report released in June 2003 said Ebbers fostered a poisonous corporate culture and said he was "aware, at a minimum, that WorldCom was meeting revenue expectations through financial gimmickry."
WorldCom filed for bankruptcy July 21, 2002. It emerged from bankruptcy protection in April, changing its name to MCI, with new headquarters in McLean, Va.
The company announced earlier in May that it was eliminating 7,500 jobs, or about 15 percent of its work force, to control costs in response to weak revenues.
Local journalism is essential.
Give directly to The Spokesman-Review's Northwest Passages community forums series -- which helps to offset the costs of several reporter and editor positions at the newspaper -- by using the easy options below. Gifts processed in this system are not tax deductible, but are predominately used to help meet the local financial requirements needed to receive national matching-grant funds.
Subscribe to the Coronavirus newsletter
Get the day's latest Coronavirus news delivered to your inbox by subscribing to our newsletter.
---