Sports
Johnson to get nod at Stanford
Tue., May 25, 2004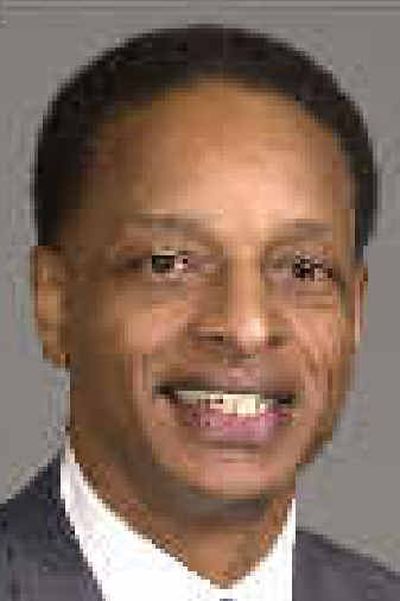 STANFORD, Calif – Stanford will hire Nevada's Trent Johnson as the school's new men's basketball coach, a Pac-10 source told the Associated Press on Monday.
Johnson, a former assistant at Stanford under Mike Montgomery, met with school officials for about six hours Sunday on campus.
Johnson will be formally introduced within the next few days, said the source, speaking on the condition of anonymity.
Nevada athletic director Cary Groth said she spoke early Monday with Stanford athletic director Ted Leland, who indicated he would be meeting with staff to discuss the transition before making an announcement.
Montgomery's former staff was in a meeting Monday afternoon, according to a secretary in their office.
Montgomery, who was at Stanford for 18 years and led the Cardinal to the Final Four in 1998, left last week to become coach of the NBA's Golden State Warriors.
He led the Cardinal to their third No. 1 NCAA Tournament seed in five years this season, but Stanford was upset in the second round by Alabama.
Stanford has been to the second round of the NCAA Tournament for 10 straight years. The Cardinal won their first 26 games this season and finished the regular season ranked No. 1 with a 29-1 mark. He has a career record of 547-244, including eight seasons at Montana.
Johnson agreed to a new five-year contract worth $450,000 a season with Nevada in March after leading the Wolf Pack to the NCAA Tournament's Sweet16 for the first time. Nevada upset Michigan State and Gonzaga before losing to Georgia Tech.
Johnson was courted by Utah days after the season ended, but he said he would stay at Nevada and told reporters at the time he was upset by talk that he might capitalize on the team's performance to springboard into another job at a larger school.
Johnson will have some rebuilding to do. The Cardinal lose senior starting forward Justin Davis, starting guard Matt Lottich and reserve forward Joe Kirchofer.
All-America forward Josh Childress, the Pac-10 player of the year, has declared himself eligible for the NBA draft, but didn't sign with an agent so he can leave open the possibility of returning to school.
Aside from Childress, returning for the Cardinal are starting point guard Chris Hernandez and center Rob Little, guard-forward Nick Robinson, swingman Dan Grunfeld, backup point guard Jason Haas and several other reserves.
Bobby Frasor, a recruit from suburban Chicago's Brother Rice High who made an official visit to Stanford last weekend, said he would wait to make a verbal commitment until the new coach was named. Frasor, a 6-foot-3 point guard, said he's impressed with Johnson's credentials.
"He definitely proved he can win," said Frasor, who is deciding between Stanford, Marquette, North Carolina, Michigan State, Kansas and Georgia Tech.
Local journalism is essential.
Give directly to The Spokesman-Review's Northwest Passages community forums series -- which helps to offset the costs of several reporter and editor positions at the newspaper -- by using the easy options below. Gifts processed in this system are not tax deductible, but are predominately used to help meet the local financial requirements needed to receive national matching-grant funds.
Subscribe to the sports newsletter
Get the day's top sports headlines and breaking news delivered to your inbox by subscribing here.
---