Sports
Mariners win with extra effort
Wed., May 26, 2004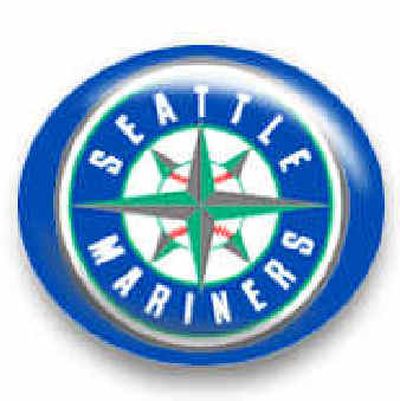 CLEVELAND – During his final at-bat, Raul Ibanez's only concern was to avoid being embarrassed. He never once considered being a hero.
Ibanez became one with an RBI single in the 12th inning that gave the Seattle Mariners a 5-4 win Tuesday night over the Cleveland Indians, who have lost a season-high six straight games.
Ibanez pulled a 1-2 slider on the outside of the plate from Scott Stewart through the hole into right field, scoring Randy Winn with two outs. A few pitches before his hit, Ibanez swung at one of Stewart's offerings that was in the dirt.
"I was just battling my tail off," said Ibanez, who had three hits. "He threw some great sliders and I was just trying to make contact. It worked out for us, it went through the hole."
Mike Myers (2-1) pitched a perfect 11th, and Eddie Guardado worked the 12th for his seventh save in nine tries as the struggling Mariners improved to 6-1 in extra-inning games.
"It's the other ones we have trouble with," quipped manager Bob Melvin.
John Olerud had three hits, including a game-tying two-run double in the eighth for Seattle, which won for just the fourth time in 14 games.
Victor Martinez had two RBIs and Casey Blake homered for the Indians, whose bullpen cost starter Jason Davis another victory.
"It's not frustrating for me, personally," said Davis, who pitched a season-high seven innings. "It's the team record that is important, and what is frustrating to everybody here is we know how good these guys are."
Winn opened the 12th with a single, and Ichiro Suzuki beat out a chopper to the right of the mound that Jose Jimenez (0-3) fielded before losing a sprint to first against the speedy outfielder.
Winn moved up on a fielder's choice, and Jimenez struck out Bret Boone but was lifted for Stewart, who was ahead in the count but failed to put Ibanez away.
Stewart couldn't explain what went wrong.
"I don't know," he said, shaking his head. "I haven't seen the tape to know if it was a good pitch or not."
Davis gave up two runs and three hits in the first inning, but shut out Seattle on just three singles over his final six. He was in line to get his first win since May 4 when the Indians' bullpen had its latest implosion.
Down 4-2, the Mariners tied it on Olerud's double.
Indians reliever Matt Miller walked Scott Spiezio opening the inning, and Ibanez doubled with one out. Miller got Edgar Martinez to pop up before being replaced by David Riske, a right-hander who lost his closer's job this season.
Cleveland manager Eric Wedge had two lefties in the bullpen but decided to use Riske anyway, and Olerud lined his double over right fielder Jody Gerut, scoring both runners.
Riske has blown four saves and Cleveland's bullpen is a miserable 4 for 15 in save opportunities.
"We're trying everybody and trying everything," Wedge said. "We go with the numbers, we go against the numbers. Ultimately, when you bring somebody in, they have to make pitches and get the job done."
Blake's homer capped Cleveland's three-run sixth that began with Omar Vizquel's single — his 1,500th hit as a member of the Indians. Victor Martinez and Travis Hafner hit sacrifice flies before Blake, in a 3-for-27 slump, hit his fourth homer.
Seattle scored twice in the first off Davis, who has just two wins in 21 starts dating to July 1.
Two singles around a fielder's choice put runners at first and second before Martinez hit a two-run double to right.
The Indians closed to 2-1 in their half on Victor Martinez's RBI single.
Local journalism is essential.
Give directly to The Spokesman-Review's Northwest Passages community forums series -- which helps to offset the costs of several reporter and editor positions at the newspaper -- by using the easy options below. Gifts processed in this system are not tax deductible, but are predominately used to help meet the local financial requirements needed to receive national matching-grant funds.
Subscribe to the sports newsletter
Get the day's top sports headlines and breaking news delivered to your inbox by subscribing here.
---