Sports
Take time to learn a little local history
Thu., April 7, 2005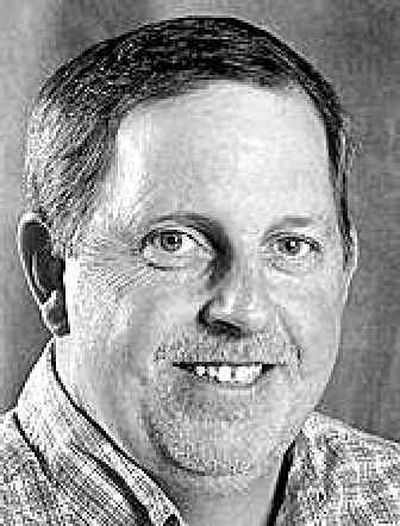 When I was a kid playing high school baseball, we had a game against Glendale's Hoover High at Casey Stengel Field.
Our home games were played on a horrible field, with a softball-style backstop and foul lines laid down by a groundskeeper whose left leg was shorter than his right.
So playing a game at Stengel Field, with its covered stands, straight foul lines and actual fences, was a big deal.
But the biggest thrill came after the game.
That's when my dad grabbed me by the arm and took me over to meet Casey Stengel.
Now, to be honest, I can't tell you anything the man said, and I'm pretty sure I didn't understand it anyway.
He was, after all, in his 80s and didn't speak all that clearly when he was younger and managed the Yankees and the Mets. In fact, the New York writers said he invented his own language they called Stengelese.
But he attended lots of baseball games at the field named after him and he took the time after one of them to talk to a pretty average high school catcher, one that was never going to join him in the Hall of Fame. It meant something to me.
He was living history.
Now he's gone.
I got to thinking about the meeting this week when reading the obituary of Bill Diedrick Sr. in the paper Sunday. Now I never met Bill, but I do know what he meant to athletics on the North Side and to the people he dealt with through sports.
But what the story got me thinking about was how every year pieces of Spokane's sporting history disappear. Most of the time, we don't notice.
Mostly because of a lack of knowledge.
When Ryne Sandberg was elected to the baseball Hall of Fame earlier this year, we sent a reporter out to North Central High to get reaction. There was little from the students.
This was a guy who retired from professional baseball in 1997. That's not ancient history.
If you ask any teen in this town who John Stockton is, the answer comes quickly. That's great, but reach back two generations to his grandfather, Houston, and there's a blank look.
Yes, playing in the NFL for four years – three of them for the Philadelphia-based Frankford Yellow Jackets – in the mid-1920s is ancient history, but it's part of Spokane's history.
I'm not so stupid to think this is only a sports problem. It won't be too long before Michael Anderson will be known for the highway rather than for having sacrificed his life trying to expand mankind's knowledge. And that's sad.
But sports are worse. ESPN's memory dates back to 1979, so anything that happened before then is unimportant to the network, and by extension, shouldn't be important to you.
John Wooden's UCLA teams winning 10 national titles in 12 years? Not nearly as impressive as Duke's recent run. Bud Wilkinson's Oklahoma teams winning 49 consecutive games? That pales in comparison to USC winning back-to-back titles this decade.
The same thing happens locally. Don't let it.
If you're a prep athlete, take an interest in the names on the gym wall. Ask about them. Make it your goal to do better than they did.
If you're a coach, especially if you're a young coach, embrace your school's tradition and history. Bring it alive to your athletes.
And if you're a parent or a grandparent, don't be afraid to introduce your child to the past. The roads taken before are the maps for their future.
Local journalism is essential.
Give directly to The Spokesman-Review's Northwest Passages community forums series -- which helps to offset the costs of several reporter and editor positions at the newspaper -- by using the easy options below. Gifts processed in this system are not tax deductible, but are predominately used to help meet the local financial requirements needed to receive national matching-grant funds.
Subscribe to the sports newsletter
Get the day's top sports headlines and breaking news delivered to your inbox by subscribing here.
---