News > Nation/World
New push to recast ethics rules
Tue., April 12, 2005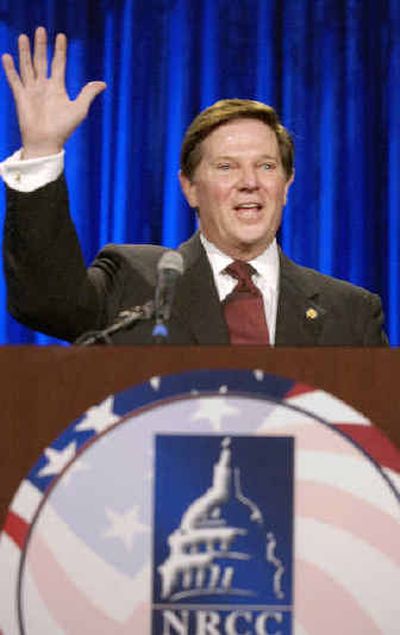 WASHINGTON – Democrats intend to renew pressure on House Republicans to recast ethics rules, officials said Monday concerning a dispute that has accompanied criticism of Majority Leader Tom DeLay.
Officials said Rep. Alan Mollohan of West Virginia, the senior Democrat on the ethics committee, hopes for a midweek meeting of the panel during which he can press for a reversal of rules put into effect over the winter.
Under the new rules, enacted on a near party-line vote, no ethics committee investigation can begin without a bipartisan vote. Democrats argue that was done so Republicans could protect DeLay, who was admonished three times by the panel last year and has come under fresh scrutiny since then.
Republicans say they changed the rules to mend a system that produced automatic open-ended investigations. Under the old rules, an investigation was automatic unless the committee voted to stop it.
DeLay has come under scrutiny in recent weeks following news stories questioning the financing behind a few of his overseas trips. The Texas congressman and his aides consistently have denied he knowingly violating the law.
Local journalism is essential.
Give directly to The Spokesman-Review's Northwest Passages community forums series -- which helps to offset the costs of several reporter and editor positions at the newspaper -- by using the easy options below. Gifts processed in this system are not tax deductible, but are predominately used to help meet the local financial requirements needed to receive national matching-grant funds.
Subscribe now to get breaking news alerts in your email inbox
Get breaking news delivered to your inbox as it happens.
---