Sports
Tyson returns to teach at Mead
Tue., Aug. 23, 2005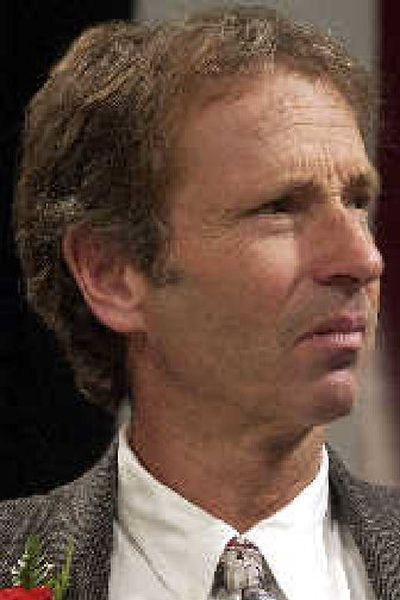 Following a brief fling at Oregon and flirtation with Stanford, Pat Tyson is back as a teacher and cross country coach at Mead.
Tyson's college coaching status was in limbo until late July when he made the decision to return for his 20th year as a Panther and 33rd overall in teaching.
"It was a real mess," Mead activities coordinator Dick Cullen said. "Oregon's (new director of track and associate athletic director Vin Lananna) offered Pat a volunteer position and I said if that's so, you may as well come back here."
Then, while attending a camp at Stanford, Tyson was asked to apply for an opening there.
"They had a guy in mind for hiring who turned them down," Tyson said. "People told me I needed to call the head coach and let him know I was interested."
But, he said, it didn't work out, plus he had already committed to returning to Mead.
"Mead has been good for me and I owe them another year," Tyson said. "It's kind of weird. It's been kind of a roller coaster the last several weeks."
Tyson became a volunteer distance coach at Oregon last spring when head track coach Martin Smith was asked to resign. The Ducks got valuable points in the 5,000 and 10,000 meter runs, to win the Pac-10 championship, in particular from freshman Galen Rupp who had enrolled when Smith left.
With the new hire of a coach who himself has a distance background, Tyson's hope of being hired full-time didn't pan out, though he's hoping to be kept in the loop if something transpires.
"They hired Vinnie for five years at $3 million and I'm minus $12,000," Tyson said somewhat ruefully. "Tyson always buys high and sells low."
He expressed gratitude that Mead kept his teaching position open until the last minute and that he has a wonderful young group of Panther runners who are favored to win state this year.
"One thing you do taste when you're at college is there's nothing more innocent than high school, and you make more impact," Tyson said.
But the experience, he admitted, has piqued his drive to perhaps test the collegiate waters in the not-too-distant future and see what impact can be made at that level.
"At age 55," Tyson said. "I've got to go year by year."
Local journalism is essential.
Give directly to The Spokesman-Review's Northwest Passages community forums series -- which helps to offset the costs of several reporter and editor positions at the newspaper -- by using the easy options below. Gifts processed in this system are not tax deductible, but are predominately used to help meet the local financial requirements needed to receive national matching-grant funds.
Subscribe to the sports newsletter
Get the day's top sports headlines and breaking news delivered to your inbox by subscribing here.
---