Marketing > Advertorial
Tips to spark holiday party fun
Wed., Dec. 21, 2005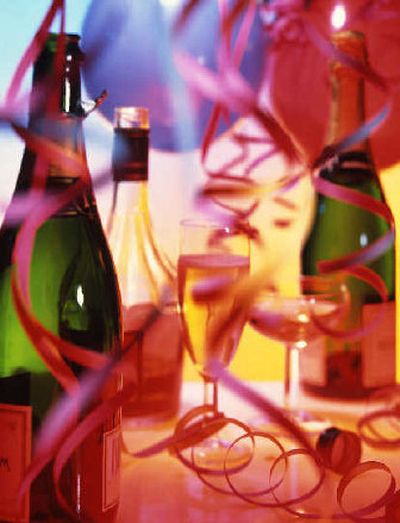 The holiday season is a time of year when you spend your evenings hopping from one party to the next. Be it a gathering of friends and family or just the annual holiday office party, get-togethers seem to dictate everyone's social schedule come the end of the year. Chances are you're even hosting your own party this season. If that's the case, worry not, as here are some helpful tips that should help make your holiday gathering one of the most memorable.
1. Create a theme. Get guests excited by creating a theme that promises fun. Decorate your home around a favorite holiday movie, or have friends and family dress as their favorite holiday personalities.
2. Give beverages a boost. Stock your bar with wine, beer and spirits. Keep the offering simple yet with enough variety to satisfy non-drinkers. In addition, add some fun by creating personalized name tags or charms for your guests' drink glasses.
3. Set the mood. Use candles and twinkling strings of lights to help set the holiday mood. Make a CD of classic holiday music and keep it shuffling all through the party.
4. Generate conversation starters. Write down questions or interesting holiday facts on 3-by-5 index cards and place them in conspicuous locations.
5. Cook up entertaining munchies. Theme your munchies to look like holiday decorations. Star-shaped sugar cookies or cheese and crackers decorated with sliced red and green peppers are festive treats.
6. Take photos. Put out your digital camera and photo printer and have your guests start taking photos. You can award little prizes for the funniest photos taken throughout the evening.
7. Plan an activity. Give a themed goodie (like a wine charm) with a guest's name on it to each person upon arrival. In order to have a drink, each guest must find the person named and introduce him or herself. This is a fun way for people to get to know one another.
8. Make your own dessert. Let your guests be dessert chefs. Set out an ice-cream sundae station, chocolate fondue, or have guests add their own finishing touches to cupcakes.
9. Play a board game. Pick a game that is designed to create conversation or one that keeps everyone entertained.
Following some of these tips will ensure a memorable holiday get-together filled with laughter and good times for family and friends.
Local journalism is essential.
Give directly to The Spokesman-Review's Northwest Passages community forums series -- which helps to offset the costs of several reporter and editor positions at the newspaper -- by using the easy options below. Gifts processed in this system are not tax deductible, but are predominately used to help meet the local financial requirements needed to receive national matching-grant funds.
Subscribe now to get breaking news alerts in your email inbox
Get breaking news delivered to your inbox as it happens.
---