News > Spokane
Reward offered for convicted felon
Sun., Feb. 13, 2005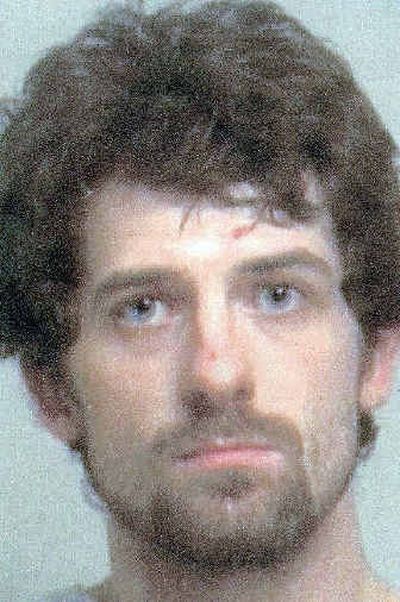 Secret Witness is offering a reward for information leading to the arrest of a man wanted on two felony warrants.
Damian John Sarber, 23, has seven convictions on his local record, including ones for burglary and assault. He is now wanted on charges of felony possession of a controlled substance and possession of stolen property.
Sarber is white, 5 feet, 10 inches tall, 150 pounds with brown hair and blue eyes. He has also used the name Damian Hoerner.
Anyone with information on Sarber's location is asked to call Secret Witness at 327-5111. Callers don't have to use their real name to get the cash reward.
Valley disincorporation meeting Wednesday
Citizens trying to disincorporate the city of Spokane Valley will hold a meeting at 6:30 p.m. Wednesday at North Pines Middle School, 701 N. Pines Road.
The group plans to discuss its strategy for collecting the 23,000 signatures it needs to put the issue on the ballot and decide when the petition drive will start.
For more information, call Sally Jackson at 924-0746.
Woman hospitalized after being hit by car
A woman was hospitalized Friday evening after she was struck by a car in Hillyard.
The woman was crossing Haven Street near Olympic Avenue about 7:15 p.m. when she was hit by a car driven by Robert E. Gerlach Jr., 58, police said.
The victim, who was in her 30s, was recovering at a hospital and listed in satisfactory condition on Saturday, said police spokesman Dick Cottam in a press release. Police did not release the victim's name.
Gerlach, of Spokane, displayed signs of being under the influence and was booked into the Spokane County Jail on a charge of vehicular assault, police said.
Figure skating ticket 'easy payments' extended
The organizing committee for the 2007 State Farm U.S. Figure Skating Championships in Spokane announced the "four easy payments" offer has been extended until April 15.
This plan allows ticket purchasers to buy the $495 all-event ticket package for $127 each payment. Following the first payment, which must be made at the time of purchase, the remaining payments will be due in May 2005, November 2005 and May 2006. The $127 charge includes all ticketing and service charges. To purchase the plan, call 325-SEAT, toll-free (866) USA-2007 or TicketsWest at (800) 325-SEAT. The championships will be Jan. 21-28, 2007.
The all-event ticket package and the exhibition of champions tickets, $60, are the only tickets available at this time. The payment plan offer is only available for the all-event package.
The all-event package is a book of tickets, one to every session of the competition. If individual session tickets are still available, they will go on sale a few months before the competition.
Event co-promoter Barb Beddor of Star USA said about 34 percent of the 150,000 tickets have been sold.
For more information, visit www.spokane2007.com.
Fred Hutchinson center gets $15 million gift
Seattle The Fred Hutchinson Cancer Research Center has received $15 million, its largest private gift, from philanthropist Robert M. Arnold, whose parents and brother died of cancer.
"We are extremely grateful for Bob's large-hearted donation," center director Lee Hartwell said Friday. He noted that the gift is unrestricted, "which means he trusts us with the decision of how best to utilize the funds."
Arnold said the gift was inspired by his mother, Seattle philanthropist Grace Heffernan Arnold. "Helping research was so important to my mother … I can't think of a better way to give tribute to my mother than by supporting Fred Hutchinson," he said.
Local journalism is essential.
Give directly to The Spokesman-Review's Northwest Passages community forums series -- which helps to offset the costs of several reporter and editor positions at the newspaper -- by using the easy options below. Gifts processed in this system are not tax deductible, but are predominately used to help meet the local financial requirements needed to receive national matching-grant funds.
Subscribe now to get breaking news alerts in your email inbox
Get breaking news delivered to your inbox as it happens.
---