Sports
Outsiders need big day in qualifying races
Thu., Feb. 17, 2005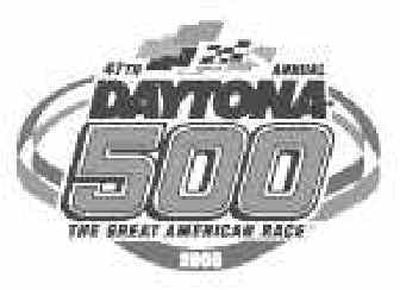 DAYTONA BEACH, Fla. – Stanton Barrett sat in the shade at the back of his team's hauler looking glum.
Barrett is an occasional Nextel Cup participant who did not benefit from NASCAR's new qualifying rule, which guarantees starting spots in the Daytona 500 to the top 35 teams in car owner points. Nor was he able to post a lap fast enough to be among the four drivers who secured spots in the 43-car field because of their qualifying speeds last Sunday.
The only way Barrett can earn a start in the biggest stock car race of the season is by racing today in one of two 150-mile qualifying races. There will be 18 drivers vying for the four remaining starting positions Sunday — two from each race.
"It's going to be really, really tough," Barrett said Wednesday between practice sessions on the 2 1/2 -mile Daytona International Speedway oval. "We have a good sponsor, but the funding of other teams is so significant. There are some extremely powerful teams out of the top 35."
Barrett added, "It should be fun. It's going to be good experience, even if I don't make the race. It will be experience I can take with me to the Busch Series."
Hermie Sadler also needs to finish first or second among the non-qualified drivers in his 150-miler.
"We definitely have to be aware of who we're racing," Sadler said. "There are going to be eight or nine cars in our race going for two spots. That's the reality of it, so we've got to be really, really smart about getting where we need to get as far as track position. We need to get in front of the cars we're racing against."
Making that more difficult, Sadler's team had to change a transmission and he will have to start from the rear of the field.
NASCAR has thrown another obstacle into the mix this year, adding 10 laps and 25 miles to each of the qualifying races.
With smaller gas tanks already forcing everyone to make a pit stop at the shorter distance, the extended race could mean two pit stop strategies for some teams.
"We'll probably give the race 15 to 20 laps to settle out," Sadler said. "We might have to take some chances, especially with that last pit stop. It's unlikely we're going to drive by everybody with where we're starting."
The drivers already qualified for Sunday are in a completely different situation, although only three-time Daytona 500 winner Dale Jarrett and Jimmie Johnson, the two fastest drivers in time trials, have locked up starting positions.
The order for the rest of Sunday's lineup will be determined by today's results.
Ricky Rudd said he expects hard racing, but probably not a lot of crazy moves.
Daytona 500
Local journalism is essential.
Give directly to The Spokesman-Review's Northwest Passages community forums series -- which helps to offset the costs of several reporter and editor positions at the newspaper -- by using the easy options below. Gifts processed in this system are not tax deductible, but are predominately used to help meet the local financial requirements needed to receive national matching-grant funds.
Subscribe to the sports newsletter
Get the day's top sports headlines and breaking news delivered to your inbox by subscribing here.
---