News > Idaho
Students honored at LHS assembly
Sat., Jan. 1, 2005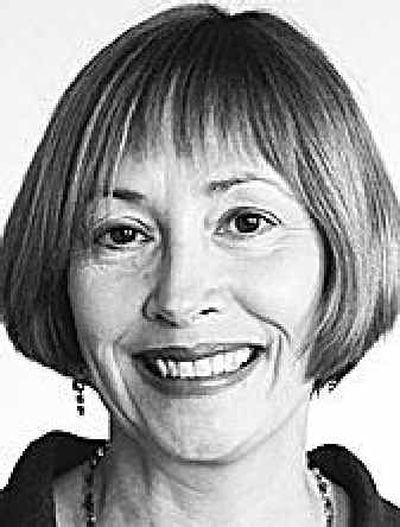 Lakeland High School recognized 147 students who excelled academically with grade-point averages of 3.3 or above at the first quarter Renaissance Assembly. In its third year at Lakeland High, the program recognizes students who achieve good grades and keep academics in the forefront.
The students were treated to pizza, Renaissance T-shirts and Renaissance cards good for discounts or free items from area businesses. During Renaissance days, held once a month, eligible students receive special treats and a chance to win prizes donated by businesses in the community and surrounding areas.
December's winners were Bre Sims, who won two lift tickets to Mount Spokane, and Cameron Garcia, who won two lift tickets to Lookout Pass.
Teacher earns certification
Deann Shillington, a special education teacher at Canfield Middle School, achieved National Board Certification in 2004, according to the National Board for Professional Teaching.
She has been a teacher for 22 years and holds degrees in elementary and special education. She is one of only five special education teachers in the state to have earned this title.
Hometown heroes program
Horace Mann Insurance, Parker Toyota and Numerica Credit Union have kicked off "The Hometown Heroes Project." The program is designed to provide enrichment opportunities for kids as part of the after-school child care program.
They plan to bring the community's many talents and job skills to the schools and open the children's minds to different activities. The first activity was the Plato Project at Bryan Elementary School, which is an after-school computer program. Twice a week, the program provides remedial help in areas of math and reading, and twice a week the program will be used by Advanced Learning Program students.
The first heroes, who helped bring the Plato Project to Bryan, are Monarch Development Inc., Casa Bonita Marble and Granite, Bret Minzghor with Century 21 Buetler and Associates, and Norm and Linda Lewis.
Students will be designing a Hometown Heroes sign. Businesses and volunteers who participate either by sending volunteers or donations to help cover costs of activity supplies, will have a Hometown Heroes sign displayed at their business.
If you would like to participate in the program, call Horace Mann Insurance representative Camy Popiel at 777-9086.
Speech contest winners awarded
Five students were honored after competing in the North Idaho College Fall Speech Contest Dec. 17, earning awards for speeches written and presented in their Communications 101 classes. Students from 26 classes were selected by their peers to represent their class, which is judged by NIC students, staff and faculty. Cash prizes are sponsored by textbook publisher McGraw Hill.
First place and $150 went to Cory See of Coeur d'Alene for his speech, "Do You Know Your Neighbor;" second place and $125 was awarded to Ed Walker of Coeur d'Alene for his speech, "The Call for Life;" third place and a $100 prize went to Jodi Cleveland of Athol for her speech, "Education is the Key;" fourth place and a $75 prize was awarded to Rebecca Erwin of Hayden for "A Choice to Die;" and fifth place and $50 went to Brad Crawford of Coeur d'Alene for his speech, "Music to Our Ears."
Students of the Month
Jaeger-Curtis Orthodontics has started a new Student of the Month program for middle schools, based on academics, citizenship and all-around improvement.
Eighth-grader Alex Chaffin from Woodland Middle School was a November winner. He enjoys drama and plays bass in a band.
Shelby Flaherty, a seventh-grader from Canfield Middle School was awarded for December. She is a goalie for club soccer.
Alex Clark, of Lakes Middle School, was a winner for November. She is in the eighth grade and is an office aide at the school.
The students all received gift certificates to Hastings.
Local journalism is essential.
Give directly to The Spokesman-Review's Northwest Passages community forums series -- which helps to offset the costs of several reporter and editor positions at the newspaper -- by using the easy options below. Gifts processed in this system are not tax deductible, but are predominately used to help meet the local financial requirements needed to receive national matching-grant funds.
Subscribe now to get breaking news alerts in your email inbox
Get breaking news delivered to your inbox as it happens.
---