News > Nation/World
Former finance director indicted
Sat., Jan. 8, 2005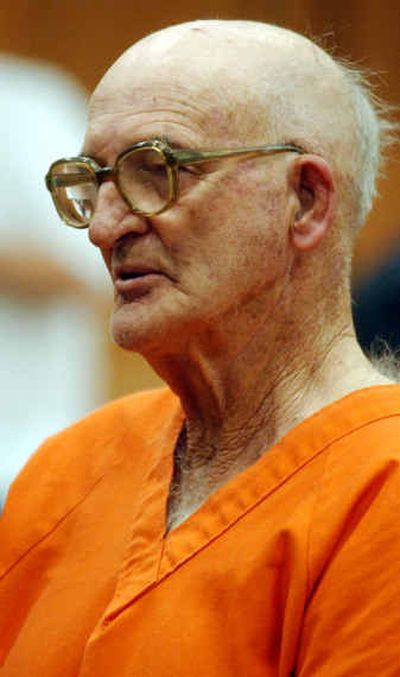 Washington Sen. Hillary Rodham Clinton's former finance director has been indicted on charges of filing fictitious reports that misstated contributions for a Hollywood fund-raising gala for the senator, the Justice Department said Friday.
The indictment, rare for a political campaign, was unsealed in Los Angeles, charging David Rosen with four counts of filing false reports with the Federal Election Commission. The charges focus on an Aug. 12, 2000, dinner and concert supported by more than $1.1 million in "in-kind contributions" – goods and services provided for free or below cost. The event was estimated to cost more than $1.2 million.
The FBI previously said in court papers that it had evidence the former first lady's campaign understated its fund-raising costs so it would have more money to spend on her campaign.
Former Klan leader pleads not guilty
Philadelphia, Miss. A former Ku Klux Klan leader was brought into court Friday to answer for one of the most heinous crimes of the civil rights era – the killing of three voter-registration workers beaten and shot 40 years ago.
Edgar Ray Killen, his head slightly tilted, uttered a strong "not guilty" three times to three murder charges in a case that marks the latest effort by Mississippi to confront its bloodstained racist past as one of America's most fiercely segregationist states.
Killen, a part-time preacher who will turn 80 later this month, was arrested Thursday after being indicted by a grand jury. Mississippi Attorney General Jim Hood and District Attorney Mark Duncan would not discuss what evidence they developed or exactly what role authorities believe Killen had in the killings, which galvanized public opinion in 1964 and were dramatized in the 1988 movie "Mississippi Burning."
Truck driver, tons of nickels missing
Miami A truck driver and the 3.6 million nickels he was hauling to the Federal Reserve Bank in New Orleans have disappeared, police said Friday.
Angel Ricardo Mendoza, 43, picked up the coins, worth $180,000, Dec. 17 from the Federal Reserve in New Jersey and was supposed to haul the cargo – weighing 45,000 pounds – to New Orleans for a trucking company subcontracted by the Federal Reserve, police said.
On Dec. 21, Mendoza's empty truck and trailer turned up at a truck stop in Fort Pierce, Fla.
"We are concerned for his safety because he's missing," Miami-Dade Detective Randy Rossman said. "We suspect foul play. We are concerned and we are still investigating."
Ohio River flood adds to winter storm woes
Charleston, W.Va. Flooding on the Ohio River damaged hundreds of homes and businesses Friday, a soggy calling card left by the winter storm that had brought miserable conditions across much of the central and northeastern United States.
Schools were closed in river towns in both West Virginia and Ohio, and the historic National Road was underwater in Wheeling, where the Ohio crested Friday at 6 feet above flood stage.
The flooding came as temperatures warmed after a deadly storm crossed from the Plains into New England this week. About 250,000 customers were still in the dark Friday in Indiana, Ohio and Kansas.
In the West, meanwhile, a new storm brought heavy snow Friday to parts of California and northern Nevada. Even Las Vegas, at Nevada's southern tip, got a rare snowfall on the famed Strip, with some parts of the gambling mecca reporting up to 2 inches.
Local journalism is essential.
Give directly to The Spokesman-Review's Northwest Passages community forums series -- which helps to offset the costs of several reporter and editor positions at the newspaper -- by using the easy options below. Gifts processed in this system are not tax deductible, but are predominately used to help meet the local financial requirements needed to receive national matching-grant funds.
Subscribe now to get breaking news alerts in your email inbox
Get breaking news delivered to your inbox as it happens.
---