News > Voices
M.E.A.D. Alternative
Thu., June 9, 2005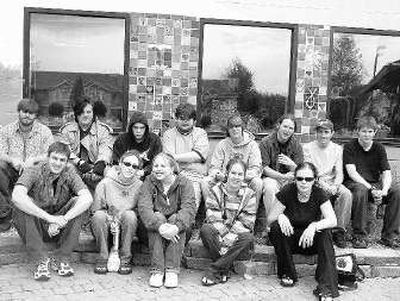 Class of 2005
Expected to graduate were:
Mark Joseph Absher
Crystal J. Akers
Thomas "TJ" James Arieno
Roseanna Michelle Atkinson
Nicholas Bergen
Ashley Mayfield Bloom
Sean Michael Blythe
Kimberly Marie Bray
Nigel C. Calcaterra
Rebecca M. Chaney
Jennifer L. Daugherty
Daniel James Davis
Ashley Mae Donoghue
Jessica Marie Fahlgren
Starla S. Glennon
Courtney Lyn Grant
Stephani Marie Grant
Vitaliy Grishko
Terra Rochelle Hartnett
Sara Yusra Hatem
Eric Daniel Hensley
Jesica Danielle Hensley
Casey Alexander Hoffman
Gibson H.U. Horsfield
Daron Mathew Hurbi
Leon James
Kimberly Marie Janssen
Sarah Catherine Lesinski
Alisha-Lee Maffatore
Blake Robert Moore
Cole Lee Moore
Edward Buc Morden
Andrew Vincent Naccarato
Jessica Eileen Napier
Adam R. Nelson
Jessica Marie Nybo
Edward John Padrta
Nicole Caroline Paul
Amber Lynn Pen
Kasey Joleen Robertson
Cynthia Lanae Rose
Alexandr V. Shatskiy
Jordan Sue Sheffield
C.J. Short
Misty N. Snow
Carly J. Stenson
Jason Ray Werle
Ryan Michael Whittier
Nicholas Paul Youngman
Local journalism is essential.
Give directly to The Spokesman-Review's Northwest Passages community forums series -- which helps to offset the costs of several reporter and editor positions at the newspaper -- by using the easy options below. Gifts processed in this system are not tax deductible, but are predominately used to help meet the local financial requirements needed to receive national matching-grant funds.
Subscribe now to get breaking news alerts in your email inbox
Get breaking news delivered to your inbox as it happens.
---