News > Home
TREASURE HUNT
Thu., June 16, 2005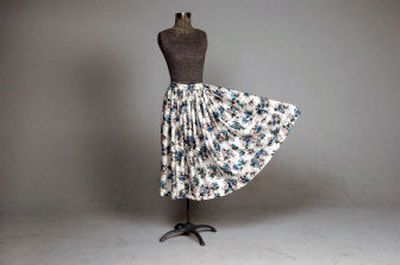 Sunday's chilly drizzling rain didn't dampen many spirits in Coeur d'Alene. The annual Tour of Homes, sponsored by the Shabby to Chic Shoppe, went on as planned.
After picking up my information packet, and doing a little shopping at the "shoppe," I decided to walk to the stops nearest downtown. (The rest were a short drive away.)
Protected by my raincoat and umbrella, I strolled along the quiet, tree-lined streets.
Each time I visit Coeur d'Alene, I'm charmed by the little cottages and impressed with the way so many residents like to incorporate old things into their homes and gardens. It's one of my favorite places to spend a day.
I enjoyed the home tour, and, as I usually do, came away with a notebook full of ideas for future stories. It was also nice to chat with friends who live in the area.
But, it was when I took a little detour and ducked into Wigget's Antiques and Gifts that I had one of those moments that keep me treasure hunting.
Wigget's is a big place. There are three floors of antiques, collectibles and new items, and the basement was recently expanded to include a number of additional booths.
As I looked at the linens and vintage clothing in one of the new dealer's spaces, several things looked familiar. When I saw the skirt, I knew why.
Last year, at the fall Custer's antique show at the Spokane County Fair and Expo Center, I spent close to an hour in a little booth tucked into the farthest corner of the building.
The seller had stacks of vintage tablecloths, embroidered pillowcases and other linens, as well shelves full of collectible tins and food containers and wonderful old kitchen utensils. She also had a rack of vintage clothing.
I've always loved vintage clothing and my 15-year-old daughter has caught the bug. She was with me that day, and I held a pretty 1950s or '60s skirt up to her and tried to talk her into letting me buy it. It was a soft, floral fabric gathered on a narrow waistband and it looked like a good fit.
I could tell she liked the skirt, and the price, at $1, was quite a deal. But, in that age-old tug-of-war, she couldn't quite decide if my judgment could be trusted. After all, I am a mother. What do I know about fashion?
So, we left the skirt on the rack and moved on. Later, flipping through style magazines, I pointed out several models wearing skirts resembling the one we had seen that day. We both regretted letting it get away – until last Sunday when I spotted items from last fall's show displayed in a new booth in the basement at Wiggett's. And the skirt was still there.
This time I didn't put it back on the rack. And, I couldn't resist adding another armful of hand-embroidered linens to it.
That evening, when I got home, I called my daughter into my room and showed her the skirt. She tried it on and modeled it for me. It fit as though it had been made for her. Within minutes, she had found the perfect top in her closet and the perfect pair of shoes in mine.
I teased her that her indecision cost me money because the price of the skirt was now $3. But, watching her twirl in front of the mirror, wearing the pretty skirt, I was pleased.
It was a nice way to end a lovely day.
Local journalism is essential.
Give directly to The Spokesman-Review's Northwest Passages community forums series -- which helps to offset the costs of several reporter and editor positions at the newspaper -- by using the easy options below. Gifts processed in this system are not tax deductible, but are predominately used to help meet the local financial requirements needed to receive national matching-grant funds.
Subscribe now to get breaking news alerts in your email inbox
Get breaking news delivered to your inbox as it happens.
---