News > Nation/World
Troops free hostage in Iraq
Thu., June 16, 2005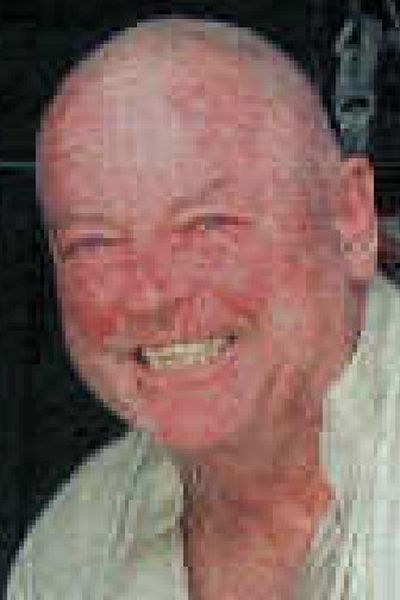 BAGHDAD, Iraq – A militant strapped with more than 100 pounds of explosives and disguised in an army uniform blew himself up in a crowded mess hall Wednesday as brutal attacks across Iraq killed more than 50 people. In a dramatic raid, Iraqi and U.S. forces freed Australian hostage Douglas Wood, held by insurgents for 47 days.
Meanwhile, five U.S. Marines were killed by a roadside bomb attack Wednesday on their vehicle near Ramadi, 70 miles west of Baghdad, the U.S. military said today. The five were assigned to the 2nd Marine Division, II Marine Expeditionary Force.
The swell in violence – which caused the highest daily death toll in more than three weeks – appeared aimed at derailing stepped-up efforts by Shiite politicians to bring the disaffected Sunni Arab minority into the political process. The two groups are trying to write a groundbreaking constitution and gain necessary approval to allow government-building to move forward.
Al Qaeda in Iraq claimed responsibility for the mess hall bombing at an army base in Khalis, about 45 miles north of Baghdad. The attacker "was invited to this lunch, and we ask Allah that he finishes his food in paradise," al Qaeda said in an Internet statement posted on a militant Web site.
The militant, wearing an army uniform and strapped with about 110 pounds of explosives, waited until soldiers gathered for lunch before blowing himself up, said Iraqi army Col. Saleh Al-Obeidi. The blast killed 26 soldiers and wounded another 26 belonging to the Al-Salam battalion of the 2nd Brigade of the Iraqi army in Diyala province, the army said.
"I couldn't recognize one body from another. Body parts were scattered everywhere, because it was a huge blast," al-Obeidi said. "It is a fortified base, and we never believed any incident would occur inside this base."
The man apparently was among a group of construction workers hired to expand the mess hall's kitchen, and "that's why he was able to go this far," al-Obeidi said.
"The attacker picked the right time to carry out the attack, when two army groups were supposed to be inside for lunch. He blew himself up as soon as he entered the hall, avoiding all the soldiers so they would not recognize that he was a stranger," al-Obeidi said.
The explosives allegedly were brought onto the base Tuesday inside several trucks carrying construction materials, he said.
It was the second attack involving a suicide bomber in two days. On Tuesday, a man wearing a similar belt loaded with explosives killed 23 people and wounded nearly 100 after blowing himself up outside a bank in Kirkuk. Al Qaeda's northern affiliate, the Ansar al-Sunnah Army, claimed responsibility.
Wood, dressed in traditional Arabic garb, was found huddled beneath a blanket, and residents of the home insisted he was their ailing father. But troops, who were acting on a tip, would not be deterred.
Wood, who is married to an American woman and lives in Alamo, Calif., was haggard but smiling broadly as he gave cameras a thumbs-up during a medical checkup at a U.S. military facility.
"He has been blindfolded, handcuffed, he has not been well looked after," Australia's counterterrorism chief Nick Warner said after Wood was freed from a house in one of Baghdad's most dangerous neighborhoods.
Also Wednesday in eastern Baghdad, a suicide car bomber slammed into two police cars on patrol, killing 10 people, including eight police officers, and injured another 23. The suicide bomber drove a German luxury car into the police cars as they were stopped at an intersection, police said.
Three mortar shells fell on Abu Ali Restaurant, a well-known Baghdad kebab eatery, killing five Iraqis and wounding eight, police said.
Insurgents kidnapped and killed two senior officers in Kirkuk's anti-terrorist squad, along with their driver and a boy. Their bodies were found dumped street side with gunshots to their heads.
Local journalism is essential.
Give directly to The Spokesman-Review's Northwest Passages community forums series -- which helps to offset the costs of several reporter and editor positions at the newspaper -- by using the easy options below. Gifts processed in this system are not tax deductible, but are predominately used to help meet the local financial requirements needed to receive national matching-grant funds.
Subscribe now to get breaking news alerts in your email inbox
Get breaking news delivered to your inbox as it happens.
---