News > Spokane
Conviction, death sentence upheld
Fri., June 17, 2005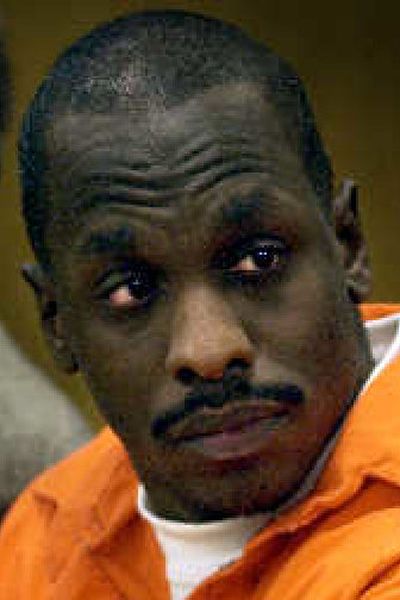 OLYMPIA – Tossing out a long list of alleged trial problems, the state Supreme Court on Thursday upheld the conviction and death sentence of Dwayne Anthony Woods, who in 1996 beat two women to death in a Spokane Valley trailer.
Woods' execution had been on hold for three years, while he and his lawyers prepared the case that the court rejected on Thursday.
It was the second time Woods' case has been before the state's highest court. The justices had earlier upheld his death sentence by a vote of 8 to 1.
Eight years ago, a Spokane jury convicted Woods of beating to death 22-year-old Telisha Shaver and 18-year-old Jade Moore, and of the attempted murder of Shaver's sister, 20-year-old Venus Shaver. All were clubbed in the head with an aluminum baseball bat.
Three days after his conviction, Woods stunned the courtroom when he stood before the jury and asked to be put to death. He wouldn't let his lawyers allow anyone to speak on his behalf.
"Earlier … each of you said you could vote for the death penalty if there were no mitigating circumstances," said Woods, 27 at the time. "Well, I'm here to tell you there are none. Not one. So with that, I ask you to go back and vote for the death penalty."
A day and a half later, he got his wish.
In his latest Supreme Court case, however, Woods argued for his release, saying that there were numerous mistakes in his trial, sentencing and appeal. He alleged misconduct by two alternate jurors, maintained that jurors had improperly seen him in handcuffs, and said the state should have paid for more legal and investigative work on his behalf, among other things.
By a 7-2 vote, the court on Thursday threw out Woods' 11 claims, ruling them all "without merit."
Among them:
•That the state refused to pay for more investigation of Woods' case, including interviews of jurors, witnesses and crime lab staff.
But the courts had already "authorized payment from the public purse for the costs of substantial investigative services" in Woods' case, the high court said Thursday. Woods failed to convince them that more investigation would have a sufficient chance of turning up new information.
•That an alternate juror improperly discussed the case with her husband, who told an acquaintance that Woods "didn't have a chance" with the jury. And another alternate juror was "not taking the case seriously," according to complaints from jury members.
But both alternate jurors were excused from the case before jury deliberations began, the high court noted. They didn't participate in either the conviction or the death sentence.
•That Woods was denied a fair trial because relatives of the victims wore black-and-orange ribbons in honor of the victims.
The high court decided that since nothing was written on the ribbons, they were innocuous.
"In examining a color copy of the ribbon, it is our view that they do not express any conclusion about Woods' guilt or innocence," said the ruling by Chief Justice Gerry Alexander, writing for the majority.
•That the jury saw him brought into court in handcuff-type restraints, something that's not supposed to be done for fear of influencing how the jury views a defendant.
But the justices said there's nothing in the court record to indicate that Woods' allegation ever happened. One juror later said he'd seen Woods in handcuffs on a TV newscast, but it was after the trial.
•That his attorneys were disorganized, overworked and inexperienced in death-penalty cases. Among other things, Woods says, they should have showed evidence of his "family love" and "exemplary behavior" in prison.
The high court found nothing wrong with Woods' legal strategy. Woods himself, the ruling notes, refused to allow his lawyers to let some friends and family testify. Other family members apparently refused to testify for him.
Local journalism is essential.
Give directly to The Spokesman-Review's Northwest Passages community forums series -- which helps to offset the costs of several reporter and editor positions at the newspaper -- by using the easy options below. Gifts processed in this system are not tax deductible, but are predominately used to help meet the local financial requirements needed to receive national matching-grant funds.
Subscribe to the Coronavirus newsletter
Get the day's latest Coronavirus news delivered to your inbox by subscribing to our newsletter.
---