News > Business
A tarnished silver screen
Thu., June 30, 2005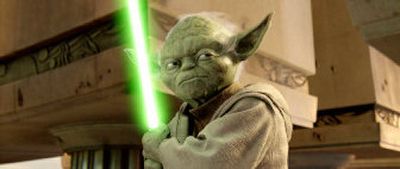 LOS ANGELES — Even the combined powers of Steven Spielberg, Tom Cruise and H.G. Wells may be unable to snap Hollywood's longest modern losing streak.
"War of the Worlds," Spielberg and Cruise's take on Wells' alien invasion classic, opened Wednesday as a longshot to end a slump in which domestic movie revenues have declined for 18 straight weekends compared to 2004.
The year has produced about as many hits as Hollywood typically musters, but they are not proving quite the draws that last year's top films were.
The Jedi and villains of the year's biggest hit, "Star Wars: Episode III — Revenge of the Sith," held less appeal than the fairy-tale creatures of last year's "Shrek 2." The talking animals of "Madagascar" had less pull than the whiz kids of "Harry Potter and the Prisoner of Azkaban."
As big a debut as "War of the Worlds" may have, it opens over the same long weekend as last year's "Spider-Man 2," whose record $180.1 million in its first six days paced the industry to its best Fourth of July ever.
"It's too early to say if this is something endemic. The most apparent answer still seems to be the movies themselves have lacked the same excitement, to put it mildly," said Brandon Gray, president of Box Office Mojo, an online site that tracks movie grosses. "But the audience is still there, as evidenced by 'Revenge of the Sith' breaking nearly every record in its first week. If Hollywood builds it, audiences will come. But Hollywood hasn't been building it lately."
The industry has lacked the big surprises that get moviegoers buzzing, such as last year's "The Passion of the Christ" and "Fahrenheit 9/11," which combined for nearly $500 million in receipts, 5 percent of 2004's domestic theater revenues.
Also missing is a strong undercard of out-of-the-blue independent hits. Last year, a handful of films that emerged from the Sundance Film Festival — "Napoleon Dynamite," "Open Water" and "Garden State" among them — padded the box office by more than $100 million.
There's been a good mix of genres: family films, action flicks, romantic comedy, horror tales and drama. So studios cannot be blamed for failing to offer something for everyone.
Early on, Hollywood bean counters attributed this year's revenue decline to a succession of ho-hum movies that did not click with audiences.
Studio executives still hope that's the case and revenues will rebound with better movies. But the fear is that with growing competition for people's time and money from DVDs and other home-entertainment options, theater business may be on the wane for good.
"In the beginning, I said yes, it was the movies, but now I don't know," said Nikki Rocco, head of distribution for Universal, which has had a disappointing summer with such underachieving movies as "Cinderella Man" and "Kicking & Screaming." "I am concerned myself, especially when you have such a variety out there for everybody every weekend."
Other summer duds included "XXX: State of the Union," "Kingdom of Heaven," "House of Wax," "The Honeymooners" and "The Lords of Dogtown." Reviews for those movies were mixed to bad, yet plenty of past movies that got the cold shoulder from critics still became hits.
Familiarity may have bred some contempt among movie fans.
Russell Crowe's "Cinderella Man" was designed to repeat the success of the horse-racing flick "Seabiscuit," another serious, uplifting, Depression-era sports drama released amid summer blockbusters. While well-received by critics, Crowe's boxing tale may have looked like a "Seabiscuit" retread on two legs instead of four.
Will Ferrell's sports comedy "Kicking & Screaming" essentially was a soccer version of "The Bad News Bears," the baseball romp with a remake of its own hitting theaters in late July.
Audiences were apathetic toward Ice Cube stepping into Vin Diesel's shoes to take over the "XXX" action franchise or Cedric the Entertainer putting his stamp on Jackie Gleason's Ralph Kramden in "The Honeymooners."
"House of Wax" seemed like the latest in a can't-miss formula of horror remakes, but its skimpy box-office returns may be a sign that fright fans tired of retreads.
Local journalism is essential.
Give directly to The Spokesman-Review's Northwest Passages community forums series -- which helps to offset the costs of several reporter and editor positions at the newspaper -- by using the easy options below. Gifts processed in this system are not tax deductible, but are predominately used to help meet the local financial requirements needed to receive national matching-grant funds.
Subscribe now to get breaking news alerts in your email inbox
Get breaking news delivered to your inbox as it happens.
---