News > Spokane
Deficit solution to involve cuts and taxes
Thu., March 3, 2005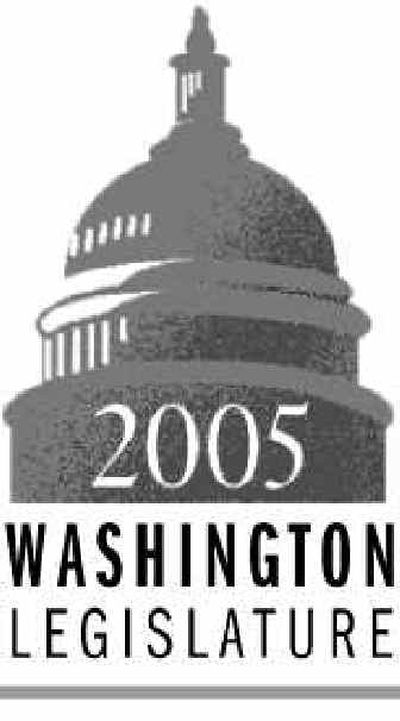 OLYMPIA – The Legislature's top Democratic leaders confirmed Wednesday that lawmakers will use both taxes and cuts to close a $2.2 billion state budget hole.
House Speaker Frank Chopp, D-Seattle, and Senate Majority Leader Lisa Brown, D-Spokane, told their weekly news conference that the Legislature will have to cut spending significantly, deny most requests for new programs and adopt a variety of revenue raisers.
They declined to say how much the tax hikes will total and gave no specifics on the leading contenders. Both noted that Gov. Christine Gregoire, a fellow Democrat, has ruled out a general tax hike – that is, an increase in the sales, business or property tax.
Before he left office in January, Democratic Gov. Gary Locke proposed a $500 million package of "sin taxes" on liquor, beer, wine and pop, and a $100 million tax on physicians' gross receipts.
Locke also suggested using $200 million of the state reserves and about $1.3 billion in spending cuts, including a two-year slide in paying a huge contribution to the public pension system and $78 million from mental health.
House Appropriations Chairwoman Helen Sommers, D-Seattle, and Senate Budget Chairwoman Margarita Prentice, D-Renton, and many rank-and-file members have been talking for weeks about the inevitability of both spending cuts and higher taxes. But until now, Brown and Chopp have declined to be pinned down.
"We will do both (cuts and taxes)," Brown said. "There will be substantial cuts," coming on the heels of $4 billion worth of cutbacks taken in the past four years.
"Obviously we're looking at revenue options," she said, adding later, "There will be (new) revenue."
Chopp agreed with Brown but said it's too early in the budget process to say how big the package will be.
Both talked about closing some tax loopholes but declined to give examples. Brown said a new tobacco compact with the Puyallup tribe would generate $20 million for the state.
Chopp said Democrats in both houses are working closely with Gregoire, who is releasing her budget plans on March 21. She hasn't ruled out tax increases, particularly following a state Supreme Court that threw out the state's estate tax and cost the treasury more than $400 million.
Democrats rejected reports from Republicans that they were planning to grab $1 billion from the state's future tobacco settlement payments. Brown didn't rule out some use of the money, but she and Chopp noted that Gregoire has strongly opposed the idea in the past. As attorney general, Gregoire was the architect of a $200 billion settlement between the states and the tobacco industry.
Brown and Chopp said they're pleased with the progress of the 2005 legislative session, which reached the midpoint of the 105-day sitting on Wednesday.
The House has passed mental health legislation, performance audits, scrutiny of tax exemptions and prescription drug bills. The Senate was poised to pass a mental health insurance bill today and election reform bills on Friday.
Local journalism is essential.
Give directly to The Spokesman-Review's Northwest Passages community forums series -- which helps to offset the costs of several reporter and editor positions at the newspaper -- by using the easy options below. Gifts processed in this system are not tax deductible, but are predominately used to help meet the local financial requirements needed to receive national matching-grant funds.
Subscribe now to get breaking news alerts in your email inbox
Get breaking news delivered to your inbox as it happens.
---