News > Voices
Dishman First Baptist members on the move
Sat., March 5, 2005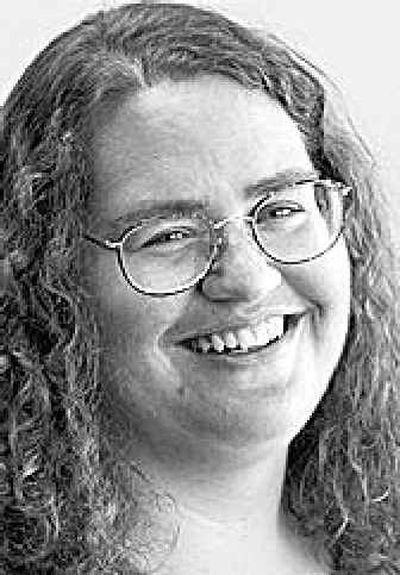 Members of Dishman First Baptist Church have been meeting at 315 N. Argonne Road for 52 years. On Sunday, however, they will gather to pray at North Pines Middle School.
The move is being made so an addition can be built on to the church, said the Rev. Gary Bass. "We're doubling the size of the sanctuary and adding a basement under that," he said. "To do this remodel we're going to have to totally rip the roof off. There was just no way to stay here."
The expansion will add eight classrooms and increase the seating in the sanctuary from 200 to 400. The church added a second worship service about two years ago in an attempt to accommodate growth, but the church is just too small, Bass said.
"We've had a pretty good surge of growth the last four years. We've tried to reach out into our neighborhood. We've knocked on every door within a mile of this church. We're not just going to sit here and wait for them to come in."
Sunday is the first time the congregation will gather at the school at 701 N. Pines Road. Worship will begin at 11 a.m. each Sunday, preceded by Bible studies for all ages at 9:45. The Awana children's program will meet at 1 p.m. each Sunday at the school and the teen youth group will meet Thursdays at 6:30 p.m. at St. John Vianney Roman Catholic Church, 503 N. Walnut Road.
Construction is expected to last between six months and a year. The congregation is midway through a three-year fund-raising program to raise money for the project, though Bass declined to say what the estimated cost is.
Church staff will still be working out of the church offices and can be reached at 926-0575.
St. Patrick's Day Dinner
The Episcopal Church of the Resurrection will host its annual St. Patrick's dinner next Saturday at 6 p.m. The menu will include corned beef, cabbage, soda bread and other Irish favorites, though there is no word on how many of those items might be colored green.
The meal will be preceded by a short social hour at 5:30. Donations will be accepted to help cover the cost. Call the church at 926-6450 for more information. The church is at 15319 E. Eighth Ave.
Christ in the Passover
A representative of the national organization Jews for Jesus will make a presentation during the 9 and 11 a.m. worship services Sunday at Millwood Presbyterian Church, 3223 N. Marguerite Road.
The organization's members travel the country spreading the word that Jews can believe in Jesus, using drama and song.
Local journalism is essential.
Give directly to The Spokesman-Review's Northwest Passages community forums series -- which helps to offset the costs of several reporter and editor positions at the newspaper -- by using the easy options below. Gifts processed in this system are not tax deductible, but are predominately used to help meet the local financial requirements needed to receive national matching-grant funds.
Subscribe now to get breaking news alerts in your email inbox
Get breaking news delivered to your inbox as it happens.
---