Marketing > Advertorial
Experts differ on synthetic-blend oil
Sat., March 5, 2005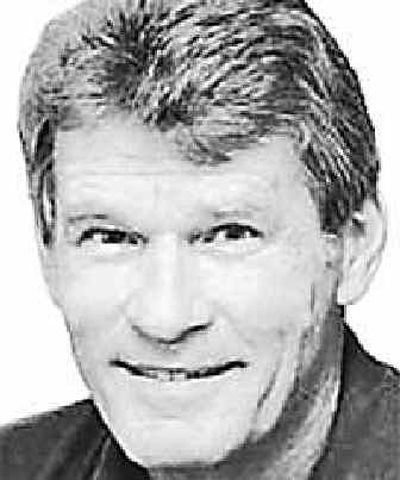 Dear Bob: Could you give us a rundown on semi-synthetic or synthetic-blend oils?
I have been considering using one of these oils in lieu of my conventional oil, but am confused by the various advertising claims. Are they an "in-between" oil? That is, are they somewhere between regular oil and full-synthetic oil in quality?
Read you regularly,
— Ron Simons, Dallas, Texas
A: There has been recent controversy among oil experts on exactly what constitutes a synthetic-blend oil. In fact, believe it or not, experts are still in disagreement over what constitutes a synthetic oil. No wonder you are confused!
Semi-synthetic or synthetic-blend oil, as its name suggests, is a mixture of standard mineral oil and full-synthetic oil. In quality these oils should rate somewhere between standard mineral oil and full synthetic. They are priced accordingly — not as economical as conventional oil, but not nearly as expensive as a full synthetic.
The problem is, there's no industry standard that says how much synthetic a synthetic blend must contain before it can be labeled as such. Nor is there any truth-in-labeling law — though there should be — that tells a consumer exactly how much synthetic he or she is getting in a particular quart of synthetic-blend oil. It could be anywhere from a few percent up to — I'm guessing now — perhaps 25 percent or so of the total volume.
My advice is to stay with one of the major-brand-name semi-synthetics, if you choose to go that route. Better yet, do what I have done for many years now, and what I have long advised my readers to do: Mix your own semi-synthetic or synthetic blend oil.
Simply substitute one quart of a quality full-synthetic oil — I've used either Mobil 1 or Amzoil — for a quart of conventional mineral oil at your next oil change. Don't worry, they are perfectly compatible. You'll be getting much of the benefit of a full change of synthetic, but at a fraction of the cost.
As an added bonus, you know exactly how much synthetic is in your "home made" synthetic blend. For instance, if you have a four-quart crankcase, using one quart of full synthetic at the oil change will give you a blend containing 25 percent synthetic oil. No more wondering whether the blend you're buying really has what your car needs — you've done the blending yourself, so you know.
Treat the substitute quart of synthetic as a special oil additive. It will perk up your entire oil change and give you many of the benefits of a full change of synthetic at a greatly reduced price.
You will get some improvement in fuel economy and reduce your engine wear, even if you don't use a full-synthetic oil but substitute that one quart of synthetic the next time you change your oil. As I said at the top, I have been doing this for the past 20 years or so, with excellent results.
Dear Bob: Love your articles — keep up the good work.
In regard to a recent inquiry from J.G. of Spokane Valley, Wash., who was having engine-miss and stall problems with an older Ford Escort, I believe that the technician may have overlooked a common problem on high-mileage, older Fords.
A dirty mass-air-flow sensor also causes these symptoms. It should be removed, cleaned with an electronic cleaner and reinstalled. Then cross your fingers and hope that it cures the problem.
If you want another 160,000 miles, use good filters and keep them clean.
Best,
— The boys from Fullmer's Garage, Chewelah, Wash.
A: Thanks for the tip, boys. If I'm ever in Chewelah, I'll know where to stop if I have a problem.
AMERICAN DRIVERS FIGHT BACK
Here's a tip that will help you get better gas mileage while fighting terrorism and cutting our nation's dependence on Mideastern oil:
Most newer vehicles with automatic transmissions have overdrive as standard equipment. If you are in the market for a new vehicle, by all means make sure that it has an overdrive transmission.
Having overdrive capacity will cut down dramatically on your fuel consumption, and reduce engine wear, by allowing the engine to work at only a fraction of the RPM it normally would need to cruise at higher speeds. Overdrive can improve highway fuel economy by as much as 25 percent.
Instead of overdrive, most manual-shift vehicles come with either a five-speed or six-speed transmission. In such cars the highest gear acts the way an overdrive gear does on an automatic transmission. These higher gears are marvelous gas-savers, especially if you do a great deal of highway driving.
Local journalism is essential.
Give directly to The Spokesman-Review's Northwest Passages community forums series -- which helps to offset the costs of several reporter and editor positions at the newspaper -- by using the easy options below. Gifts processed in this system are not tax deductible, but are predominately used to help meet the local financial requirements needed to receive national matching-grant funds.
Subscribe now to get breaking news alerts in your email inbox
Get breaking news delivered to your inbox as it happens.
---