News > Voices
Mail brings disturbing campaign flashback
Thu., March 10, 2005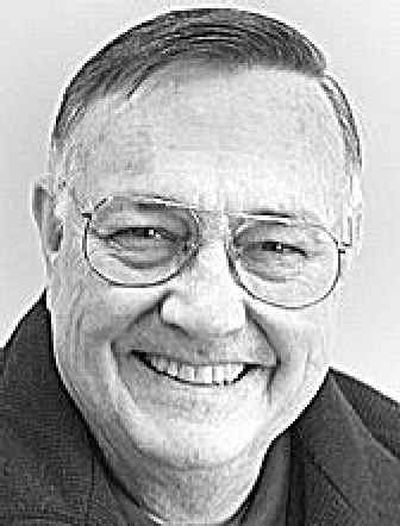 It's reassuring to know that after all these years I'm growing up!
How do I know? It's simple.
I no longer read the comics section in the morning paper first. Instead I sometimes glance at the headlines and then read the comics.
"Blondie" got my day off to a rip-roaring start awhile back. A pet store's salesman was introducing the Bumsteads to a parrot, which happened to have huge alternative vocabulary.
After hastily covering the bird's cage with a white sheet, the chagrined salesman remarked, "He's still upset about the election!"
How many of you are in that space? I sure am.
But, I hadn't reached the "flashback stage" until I opened my mail later in the day. Noting that one of the letters featured a U.S. Senate return address, I opened it first.
The purported purpose of the mailing was to seek my opinion on a number of issues being discussed in Congress. But the real purpose of the document was to raise additional funds for "The Party's" 2006 election campaigns.
As I filled out that questionnaire, I found myself rethinking the issue of financially supporting the national organ of any political party.
Like "Blondie's" parrot, I'm still ticked about the attack ads broadcast during the 2004 election. In my view most were totally deficient when held to a reasonable standard of honesty or historical accuracy.
I'm convinced that 2004's crop of political attack ads reflected negatively on the integrity of the candidates they were designed to support and the political parties, which benefited from their creation and dissemination.
In my opinion, the most egregious of the lot was the one that suggested Patty Murray was an al Qaeda supporter. What nonsense!
Media giants often refer to "freedom of speech" whenever someone questions the propriety of their offerings. And I understand our media must dine heavily at the political trough if they are to prosper.
But does a place at that table prevent them from critically analyzing the material they're disseminating?
I'm not suggesting the media should refuse a political advertisement they find inaccurate. But I do feel they should turn their news sleuths loose in search of truth. Certainly someone should have yelled foul and gone about setting the record straight as questionable and flagrantly misleading political advertisements were broadcast during the recent free-for-all.
But, by in large, it didn't happen. And if it did, I sure didn't see it on any of the prime-time outlets I normally monitor, with one exception. The Spokesman-Review's Ad Watch articles, which began appearing during the midsummer, brought some balance to the fracas.
And to its credit, I've been told that Fox News also tried to integrate some clarifying reality into its newscasts.
So what do I think should be done?
Well for one thing, I didn't send the requested check back with the senator's questionnaire. I did send a note that stated, "Clean up your advertising act the next time around and I may reconsider supporting your cause!"
In the meantime, I'm going to start looking around for an intelligent, hardworking, thoughtful, family oriented, independent thinking, middle-class guy or gal who would be willing, and able, to run for public office as an independent. When I find one of those people, I'll be writing a check!
You see, I too think it's time for a change.
Local journalism is essential.
Give directly to The Spokesman-Review's Northwest Passages community forums series -- which helps to offset the costs of several reporter and editor positions at the newspaper -- by using the easy options below. Gifts processed in this system are not tax deductible, but are predominately used to help meet the local financial requirements needed to receive national matching-grant funds.
Subscribe now to get breaking news alerts in your email inbox
Get breaking news delivered to your inbox as it happens.
---