News > Voices
Bemiss teacher honored
Thu., March 17, 2005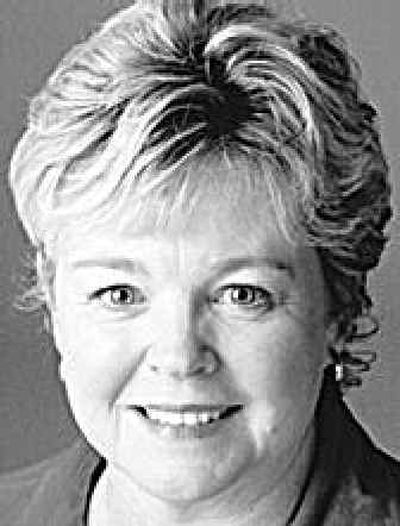 Patrick Daisley, a science and physics teacher at Ferris High School, and Kimberly Dennis, intermediate math instructional coach at Bemiss Elementary, have been named Spokane Public School's distinguished educators for the third quarter. The awards are sponsored by Wendle Motors and Comcast.
Daisley's nominator wrote, "Pat is a distinguished teacher worthy of receiving this recognition. He models life-long learning and is committed to ensuring his students develop the same curiosity and enthusiasm for learning. Walking into his physics class, you won't see students sitting passively taking notes or reading a text. He designs meaningful lessons so students actively seek understanding of principles of physics. Pat doesn't give students the answers or a series of meaningless formulas to memorize but provides them with situations that pique their curiosity and cause them to raise questions, generate possible solutions and explanations, and the opportunity to test their hypotheses."
Dennis' nominator wrote, "Kim has been an instrumental part of the success of Bemiss students for the past six years. She exemplifies the qualities of a distinguished educator in all aspects of her work. As an instructional coach, she works with teachers to develop opportunities for deep reflection on their work in order to improve instruction. She has developed a high level of trust with staff and students and works endlessly to discover new ways to improve the delivery of instruction as we continue to close the achievement gap. At the center of her work lies the interests and needs of all students."
Rogers drill team wins honors
On March 5, Rogers High School's AFJROTC Hillyard Pirates Drill Team competed in the final Cascade Division of the Northwest JROTC Drill and Rifle Conference drill meet in Salem, Ore.
Ashley Hadley, Drill Team Commander tied for first place, however, due to the tiebreaker, ended up second and received a silver medal.
Sean Boyington and Josh Arnold competed in the Individual Drill Down event. Boyington took first place and won a gold medal and Arnold finished third, receiving a bronze medal.
The Drill Team and Color Guard No. 2 both finished third in the competition, earning berths to the Conference Championships. The top five teams from each of three divisions will be competing in the Conference Championship to be held April 23 in Port Orchard, Wash.
The Hillyard Pirates Drill Team is commanded by Cadet Ashley Hadley and Color Guard No. 2 is commanded by Cadet Matthew Smith.
Other team members include Josh Arnold, Michael Banning, Amanda Barnett, Sean Boyington, Brandy Cogswell, Gabe Garcia, Rob Gerbing, Ashley Hall, Sandy Hanson, Daniel Lindell, Mickey Maggard, Carlos Mendez, Steven O'Neel and Jen Schmidt.
Area DECA students advance
Area DECA students competed in the Washington State Career Development Conference competition in Seattle, March 3-5.
The following students qualified for the national competition to be held in Anaheim, Calif., at the end of April.
Mt. Spokane High School: Nick Peterson and Chris Maccini, placing third in E-commerce Decision Making; Chris Ranney and Jordan Johnston placed fourth in the category.
Monica Whitehead and Krista Aspass placed fifth in Hospitality Team Decision Making;
Jen Kennedy placed fifth in Quick Serve Restaurant Management; Whitney Pilcher and Jessica Propp qualified with Mt. Spokane's Chapter Awards Program. Also medaling at state with a second place test score in Financial Team Decision Making were TJ Houk and Joe Meyer.
Mead High School: Sheena Lahren, fifth place, advertising campaign; Brenna Majeski and Marie Young, third place, Hospitality and Recreation Marketing Research.
Shadle Park High School: Matt Stiltz and Jason Crosen competed in E-Commerce Management Team Decision Making, fifth place
Rogers High School: Josh Hicks, Karina Schuerman, Chapter Awards Project
North Central High School: Kalin Gibbons received a medal for obtaining the third highest test score in the Retail Management category. Naisia Bailey received a medal for receiving the fourth highest presentation score in Technical Sales.
G-Prep raffle tickets offered
Gonzaga Preparatory School students will be pounding the pavement selling raffle tickets for their annual Paws on Pavement Student Fund-raiser.
Tickets will be sold for $10 each for a chance to win a 2005 Pontiac Sunfire or $10,000 (first prize); a Dell Inspiron 1150 Notebook (second prize) or an iPod mini (third prize).
All proceeds will go toward the purchase of a new student transportation shuttle.
The grand prize drawing will be held at 12:30 p.m. April 22, on the campus. Winners need not be present to win.
If you are interested in buying tickets, contact Stella DeBarros at 489-6302 or e-mail sdebarros@gprep.com.
Craft fair at Mt. Spokane
The Mt. Spokane High School Bandstand parent group will hold its fifth annual Craft Fair, "Blossom into Spring," from 9 a.m. to 5 p.m. Saturday, and from 11 a.m. to 4 p.m., Sunday at the school, 6015 E. Mount Spokane Park Drive.
The event features more than 60 regional crafters, food and music. Admission is $1, or free for children under 12. All proceeds benefit the Mt. Spokane High School Band. For more information contact the school music department at 465-7389.
Local journalism is essential.
Give directly to The Spokesman-Review's Northwest Passages community forums series -- which helps to offset the costs of several reporter and editor positions at the newspaper -- by using the easy options below. Gifts processed in this system are not tax deductible, but are predominately used to help meet the local financial requirements needed to receive national matching-grant funds.
Subscribe now to get breaking news alerts in your email inbox
Get breaking news delivered to your inbox as it happens.
---