News > Voices
Man behind the mascot
Thu., March 17, 2005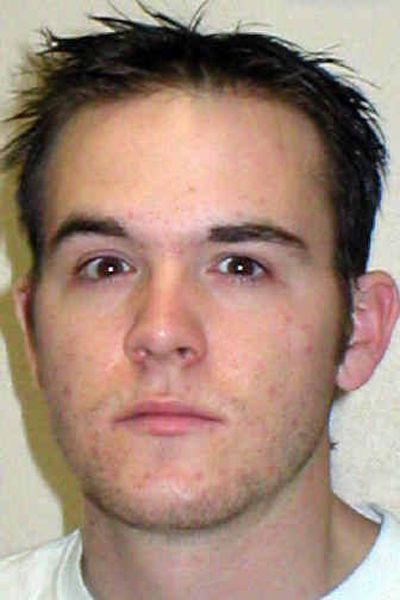 Talk about your Mickey Mouse jobs. Rich Bosaaen has had his share of them since graduating from North Central High School in 1999.
The 24-year-old Spokane native has made a career out of playing mascots, from masquerading around Disney World inside a character's costume, to high-fiving students at the University of South Florida as Rocky the Bull. At USF's last home men's basketball game in February, Bosaaen was acknowledged for his two years of devotion and his part in giving Rocky a personality makeover.
Until Bosaaen came along, the bull had led an unmotivated life for most of his 24 years. The fact the basketball programs have had limited success, and football wasn't played until 1997, didn't help create excitement around the teams or the man-made mammal.
"When I started," Bosaaen said, "there was little or no tradition at this school. The fans didn't get excited. It was not like going down to Wazzu football."
Under Bosaaen's caring eye, Rocky also was treated to a complete costume makeover.
"The old Rocky suit looked like a cow. It was like pajamas," Bosaaen said.
Bosaaen began playing Rocky more than two years ago. The job paid partial tuition. He already had the hang of captivating a crowd as a mascot by playing Goofy, Tigger or Captain Hook while working in a yearlong program at Disney World. He also met his fiancee at Disney World and the two moved to Tampa to attend USF. Bosaaen said he opted for the Florida sunshine after attending college in the frozen Midwest.
For adventure sake, Bosaaen first went to North Dakota State University. He said he was one of two students from Washington at the Fargo school.
"It was the furthest place from Spokane where you don't have to pay out-of-state tuition," said Bosaaen, who doesn't get back here often but has a lot of family living on the North Side. "It was something I was excited about. I knew nothing about the Midwest. I experienced negative 40-degree weather and ice fishing.
After two years, along with choosing the hospitality and hotel management field, Bosaaen left for the warmer climate of Orlando, Fla., and the Disney program.
Bosaaen said he will earn a degree in international relations in May and he already has a job with Hilton International. Aside from his time-consuming mascot obligations – working all USF football games, men's and women's home basketball games and various university functions – Bosaaen also is an assistant front office hotel manager.
He said his mascot days are over. His body can take only so much wear and tear. However, there's always consultant work.
"A good mascot is able to show emotion or explain a situation without talking. … to make the crowd feel something without you saying a word," Bosaaen said.
Local journalism is essential.
Give directly to The Spokesman-Review's Northwest Passages community forums series -- which helps to offset the costs of several reporter and editor positions at the newspaper -- by using the easy options below. Gifts processed in this system are not tax deductible, but are predominately used to help meet the local financial requirements needed to receive national matching-grant funds.
Subscribe now to get breaking news alerts in your email inbox
Get breaking news delivered to your inbox as it happens.
---