News > Spokane
Pedestrian hit; driver faces charge
Sun., March 20, 2005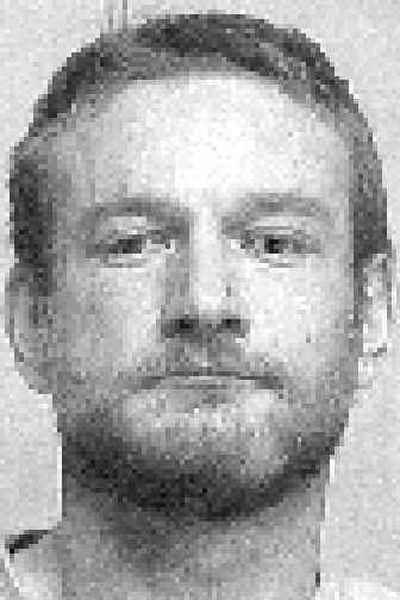 The driver of a car that struck and injured a man Saturday night in downtown Spokane could face a charge of vehicular assault, Spokane police said.
The pedestrian was crossing Washington Street along Main Avenue when he was struck by a Ford Explorer that was turning north from Main to Washington, said Spokane Police Sgt. Sean Nemec. The crosswalk light was shining "Walk" when he was hit.
The victim may have suffered serious injuries and was taken to Deaconess Medical Center, Nemec said. The man, who was not named by police, was bleeding from his head and still on the ground when paramedics arrived.
The driver of the Explorer, Clifford Martin, will face a count of driving while intoxicated and might be charged with vehicular assault, Nemec said. Police found open containers of alcohol in the Explorer.
Martin, of Newport, was taken to a hospital to receive a blood test.
Reward offered for help finding father, daughter
A man who picked up his daughter for visitation on March 9 and didn't return remains at large, and a cash reward is being offered for information that leads police to him.
Shawn C. Rainey, 31, and his 3-year-old daughter, Lilly Anna Rainey, have not been seen since he picked her up at a north Spokane day care.
He is wanted for first-degree kidnapping and violation of a domestic no-contact order.
The girl's mother, Kimberly Rainey, and Shawn Rainey divorced last year.
Police believe he may have gone to Portland, the Southwest or Mexico.
Rainey is 6 feet 1 inch tall, weighs 175 pounds and has blond hair and blue eyes.
Lilly weighs about 30 pounds and has blond hair and blue eyes.
Anyone with information about the whereabouts of Rainey and Lilly is asked to call Secret Witness at 327-5111. Callers do not have to give their name to be eligible for the reward.
U-Hi junior named Miss Spokane Valley
The new Miss Spokane Valley is University High School student Carly Jordan.
Thirteen high school juniors competed in the Miss Spokane Valley Ambassadors Scholarship Program on Saturday night at West Valley High School.
Jordan will receive a $1,000 college scholarship.
Two other girls were named Spokane Valley ambassadors and will receive $500 scholarships. They are Amanda Hansen of University High School and Laura Schlect of Valley Christian High School.
Miss Spokane Valley competitions were held from 1934 to 1979, and restarted last year, said Eldonna Gossett, president of the Spokane Valley Chamber of Commerce, which sponsored the event.
NIC newspaper receives top honors again
North Idaho College's campus newspaper, The Sentinel, won top honors Saturday at the National College Media convention in New York City.
For the fourth year in a row, it was named the best student broadsheet newspaper in the nation that was produced at a two-year college, said Nils Rosdahl, the newspaper's faculty adviser.
Rosdahl and 15 of the 35 student journalists who produce the newspaper traveled to New York for the announcement and awards presentation.
Local journalism is essential.
Give directly to The Spokesman-Review's Northwest Passages community forums series -- which helps to offset the costs of several reporter and editor positions at the newspaper -- by using the easy options below. Gifts processed in this system are not tax deductible, but are predominately used to help meet the local financial requirements needed to receive national matching-grant funds.
Subscribe now to get breaking news alerts in your email inbox
Get breaking news delivered to your inbox as it happens.
---