News > Business
Need a better job? All aboard!
Thu., March 31, 2005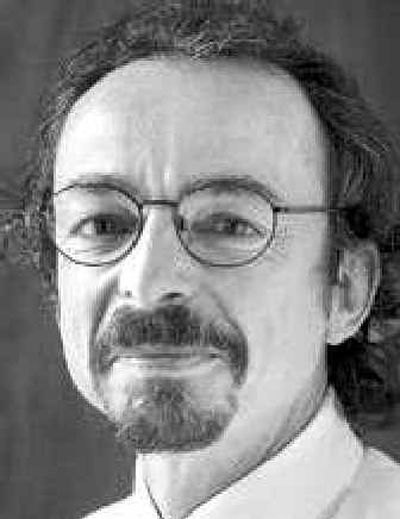 If you want to catch a train, now's the time. The future of Amtrak passenger service may be shaky, but the nation's freight railroads are thriving — and hiring.
The Association of American Railroads expects the industry to hire 80,000 workers over the next five years. They need conductors, welders, mechanics and engineers to keep up with surging train traffic generated by imports, and economic growth in the United States itself. Last year, the number of carloads transported was up 3 percent, intermodal traffic — trailers and containers — more than 10 percent. Good news, unless you're stacked up at one of the many railroad crossings in the Inland Northwest.
But good news, too, if you are looking for a job. BNSF Railway hired almost 90 workers in Spokane and North Idaho in 2004, and expects to hire another 30 to 35 this year. And, no, not all of them will be sealing cracks in the Hauser refueling depot.
Union Pacific is also looking for help. Last week, the railroad ran a classified advertisement in The Spokesman-Review seeking applicants for jobs in the Spokane area, and elsewhere in its system.
Union Pacific, with almost 50,000 employees, is the nation's largest railroad. BNSF ranks second with about 37,500 workers. About 5,000 Washington residents, 800 in Spokane County, work for railroads.
Tuesday, Union Pacific listed 463 separate openings on its Web site. The BNSF Railway list was shorter, only 63, but many of the positions were available in multiple locations. Both sites, www.uprr.com and www.bnsf.com, respectively, do a wonderful job of describing the openings, the qualifications, and the pay, which is very good.
The Union Pacific ad says first-year employees can make $40,000, with the potential to eventually earn $75,000. But, as the ad makes clear, these jobs are not for those who prize a 9-to-5 routine. Workers must be available all day, every day, and they may be on the road for days on end. Industry sites often contain references to sleeplessness. And some of those jobs might be in rural areas where, as Union Pacific spokesman John Bromley says, everyone willing and able to work for the railroad is already on the job.
So folks who get romantic about the thunder of a passing locomotive might want to just wave from their vehicles.
Bromley says Union Pacific has been hiring like mad because few people were brought on through the post-Sept. 11, 2001, economic slump. Since the last quarter of 2003, the railroad has been playing catch-up, bringing 7,000 new employees aboard in the process.
"We've hired and trained more people in one month than we normally hire in one year," he says, noting that Union Pacific expects to add 700 to the payroll in just the first half of 2005. Most of those positions will be added up and down the West Coast, where the railroads have struggled to keep up with demand for cars that can move imported goods east and bring commodities west.
Union Pacific plans to spend more than $2 billion in 2005 upgrading and adding to its 33,000 miles of track. The company will also acquire 315 new locomotives and 4,000 railcars.
Bromley says Union Pacific needs 500 more engineers for those locomotives. They will be promoted from the railroad's ranks of conductors, the starting position for train crews. Conductor applicants hired in the Spokane area would probably be trained at Hinkle, Ore., near Pendleton, the closest intercept with one of the railroad's major east-west lines.
Although BNSF is the dominant railroad in the Spokane area, Bromley says Union Pacific has doubled — to at least six — the trains running daily through Spokane from the Canadian border at Eastport, Idaho, to Hinkle. The trains are carrying potash, lumber and agricultural commodities. Union Pacific has been a partner with the Canadian Pacific Railroad for two years.
Despite all the upbeat news, problems do lie ahead. The industry and United Transportation Union are negotiating contract changes. It's early, but the talks are not going well, with crew sizes one of the major issues on the table. The contracts do not expire, but they do provide for a cost-of-living pay increase July 1.
In the not too distant past, the well-being of thousands of Spokane households would have depended on the outcome of similar negotiations. If railroading has passed its heyday in the area, the industry's health still reflects on the vitality of many other businesses. Catching a train is still good for the community.
Local journalism is essential.
Give directly to The Spokesman-Review's Northwest Passages community forums series -- which helps to offset the costs of several reporter and editor positions at the newspaper -- by using the easy options below. Gifts processed in this system are not tax deductible, but are predominately used to help meet the local financial requirements needed to receive national matching-grant funds.
Subscribe now to get breaking news alerts in your email inbox
Get breaking news delivered to your inbox as it happens.
---