News > Spokane
Road construction measure stalls
Thu., March 31, 2005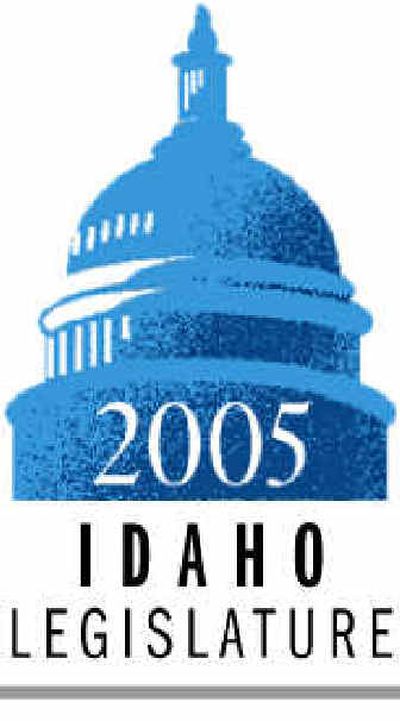 BOISE – Ardent support from two North Idaho lawmakers wasn't enough to sway a House committee Wednesday from sidetracking the cornerstone of Gov. Dirk Kempthorne's legislative agenda this year – a $1.6 billion highway construction plan that would significantly upgrade roads around the state.
The bill would put highway projects – including major upgrades to U.S. Highway 95 – on a fast track by using a special type of federal bonds called Grant Anticipation Revenue Vehicles. GARVEE bonds allow states to borrow against their future federal highway allocations so they can do more work up-front, as nearly 20 states have done since Congress began approved use of the bonds in 1995.
On a 9-5 vote Wednesday, the House Transportation Committee decided to delay the official vote on SB 1183, putting its fate in jeopardy, although the far-reaching legislation could be brought back as soon as today. Rep. Phil Hart, R-Athol, was the only Panhandle legislator to vote for delaying the bill, while Reps. Bob Nonini and Mary Lou Shepherd led the charge to move it forward.
"I'm very disappointed in the outcome with as important as this GARVEE bill is to the people in North Idaho," said Nonini, R-Coeur d'Alene and a bill sponsor. "It was disheartening that Rep. Hart and I, two North Idaho representatives, had to split votes on the issue."
The vote came after five hours of heated testimony and debate in the Capitol's largest meeting room, which was overflowing with interested onlookers. Of the nearly 20 business lobbyists and Idahoans who testified, almost all supported the bill that would allow the state to finish 30 years' worth of projects in the next decade.
Opponents argued the list of 13 projects, which includes a freeway from Coeur d'Alene to Sandpoint and four lanes from Moscow to Lewiston, binds future legislators into approving only the projects now proposed.
"Why don't we leave some opportunity for other visions," said Rep. Joe Cannon, R-Blackfoot. "I'm concerned it's a political vision, not a needs vision."
Proponents note that every project must be approved by the Legislature and the Idaho Transportation Board.
"We have the ability to amend this code – it's not set in stone," said Rep. Scott Bedke, R-Oakley.
Shepherd, D-Prichard, and Rep. Shirley Ringo, D-Moscow, said the bill would dramatically improve the safety of accident-plagued Highway 95, and be a boon to the state's economy.
"We just continue to kill people on 95," Shepherd said before the hearing.
As a child in Spokane, Shepherd said she knew Highway 95 as "Grandpa's road," because it was the road her family would take to visit her grandparents.
"I thought it was wonderful at the time; it was exciting to see a vehicle on it because there were so few," she said. But as years went by, "Sometimes I wondered if California highways were better than 95….Without remediation, the more fatalities we will see."
Hart, however, said there hadn't been enough engineering and cost-benefit studies done on the projects. A licensed civil engineer, he said the projects, as they are listed in the bill, are "not in my comfort zone."
After the vote, Senate Republican President Pro Tem Bob Geddes, R-Soda Springs, said Kempthorne may veto spending bills to show lawmakers he's dissatisfied with the transportation committee's vote.
Kempthorne's chief of staff, Brian Whitlock, said discussions were already under way with House Majority Leader Lawrence Denny to resurrect the measure. Whitlock declined to give specifics on how it might happen, although a version could be reintroduced through the House Ways and Means Committee.
"It's not over yet on his (Kempthorne's) version of the bill," Whitlock said. "He'll continue to push that."
Republican Reps. Ken Roberts, of Donnelly, and Leon Smith, of Twin Falls, said they have an alternative that would limit the value of bonds sold to 20 percent of federal highway funding, remove references to the 13 projects and prevent the state from having to pay a 10 percent share of the bond repayments.
Local journalism is essential.
Give directly to The Spokesman-Review's Northwest Passages community forums series -- which helps to offset the costs of several reporter and editor positions at the newspaper -- by using the easy options below. Gifts processed in this system are not tax deductible, but are predominately used to help meet the local financial requirements needed to receive national matching-grant funds.
Subscribe now to get breaking news alerts in your email inbox
Get breaking news delivered to your inbox as it happens.
---