Sports
Yankees begin transition to future
Tue., Oct. 18, 2005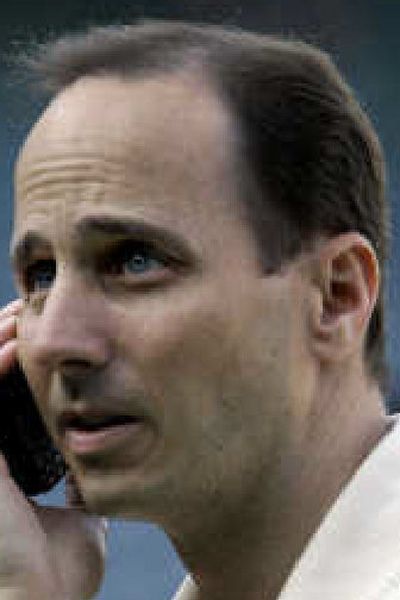 The New York Yankees began pressing ahead with their off-season transformation, asking and receiving permission from the Atlanta Braves to speak with pitching coach Leo Mazzone.
General manager Brian Cashman still has not determined whether he will sign a new deal or leave when his current contract expires at the end of the month.
And manager Joe Torre hasn't spoken publicly since New York was eliminated from the A.L. playoffs by the Anaheim Angels.
Contacted Monday, Cashman declined comment on his status, saying nothing has been decided.
But the Yankees do know they will need a new pitching coach. Mel Stottlemyre, who has held the job since Torre took over after the 1995 season, said last week he did not plan to return and leveled criticism at the Tampa wing of New York's split front office.
The request to speak with Mazzone, first reported by MLB.com, was confirmed by a baseball official who spoke on condition of anonymity because the team did not intend for the matter to become public.
Braves spokesman Brad Hainje said the team does not comment on personnel issues.
Templeton interviews in Tampa
Atlanta Braves hitting coach Terry Pendleton met with the Tampa Bay Devil Rays to discuss to the team's vacant manager's job.
Pendleton is the seventh candidate to get a formal interview to succeed Lou Piniella, joining New York Yankees bench coach Joe Girardi, former Detroit manager Alan Trammell and four members of the Devil Rays organization.
"I thought it went well," Pendleton said after meeting with team executives Matt Silverman and Andrew Friedman for more than two hours.
Officials reach out to Twins
Major League Baseball's top officials, including commissioner Bud Selig, reached out to Gov. Tim Pawlenty in recent days about the stalled proposal for a new Minnesota Twins stadium.
Pawlenty spokesman Brian McClung confirmed the discussions, which included a call between Selig and Pawlenty during the weekend. McClung said Pawlenty listened to concerns about lack of progress on the Twins stadium plan but he wasn't given an ultimatum or deadline for action.
Clearing the bases
The Athletics exercised their $4 million contract option for outfielder Jay Payton but declined to exercise their option on right-handed pitcher Keiichi Yabu. … Al Widmar, the pitching coach for the Toronto Blue Jays for 10 seasons, died Saturday of colon cancer in Tulsa, Okla. He was 80.
Local journalism is essential.
Give directly to The Spokesman-Review's Northwest Passages community forums series -- which helps to offset the costs of several reporter and editor positions at the newspaper -- by using the easy options below. Gifts processed in this system are not tax deductible, but are predominately used to help meet the local financial requirements needed to receive national matching-grant funds.
Subscribe to the sports newsletter
Get the day's top sports headlines and breaking news delivered to your inbox by subscribing here.
---