Marketing > Advertorial
Put your best face forward
Wed., Oct. 26, 2005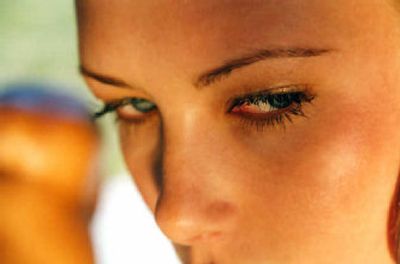 Acne may have shown its true colors in your teenage years when hormones kicked in, or in your adult years when stress became a way of life. Either way, this condition can seem impossible to manage at times.
But there are ways to help prevent and treat it. Here are some tips to encourage healthier skin and help stop acne in its tracks:
• Exercise, drink water and take multivitamins. What goes in your body shows on the outside. Exercise increases oxygen to the tissues which keeps skin looking healthy. Water hydrates the skin, banishing dead skin cells and unclogging pores. And a good diet that includes fruits, vegetables and essential vitamins will keep your skin looking great.
• Treat your skin with a natural acne fighter. Whether your skin is oily or dry, there are some new, natural acne treatment products on the market that are not harsh on the skin. Also, look for products that contain salicylic acid, known for its exfoliating properties.
• Stay out of the sun. When that is not possible, use a sunscreen that is SPF 15 or higher. Excessive sun exposure leads to hyperpigmentation (brown spots on the skin) and can encourage pimples, redness and uneven skin.
• Remember, everything in moderation. Stay away from smoke, excessive alcohol and stress. All have been shown to contribute to skin irritation and premature aging.
Local journalism is essential.
Give directly to The Spokesman-Review's Northwest Passages community forums series -- which helps to offset the costs of several reporter and editor positions at the newspaper -- by using the easy options below. Gifts processed in this system are not tax deductible, but are predominately used to help meet the local financial requirements needed to receive national matching-grant funds.
Subscribe now to get breaking news alerts in your email inbox
Get breaking news delivered to your inbox as it happens.
---