News > Spokane
Local/regional news
Sun., Sept. 11, 2005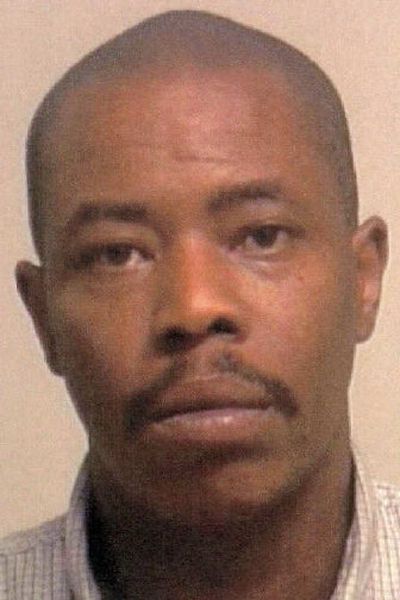 Spokane Police continued to search Saturday for a man who, according to a witness, kidnapped his ex-girlfriend Friday afternoon and took off in a stolen vehicle.
The suspect, 37-year-old Joseph Lee Jennings, had been living at 1418 S. Adams St. When his 35-year-old ex-girlfriend went to that address with her sister, they were met at the front door by Jennings, police spokesman Dick Cottam said.
The sister said Jennings was holding two long knives, and he held one of them to his ex-girlfriend's throat. The sister said Jennings threatened to kill the woman and then forced her into the sister's 1996 red Chevrolet Blazer S-10 and left the scene.
Investigators found that several pieces of furniture in the house had been slashed with a knife, Cottam said.
Officers said Jennings should be considered armed and dangerous. Anyone who sees Jennings or the victim is asked to immediately call 911.
Cash reward offered
Secret Witness is offering a cash reward for information that leads to the arrest of a man wanted on a felony arrest warrant.
Thomas Curtis Collum, 45, has 20 convictions on his record in Spokane. He is wanted for eluding an officer, Spokane Police spokesman Dick Cottam said in a press release.
Collum stands 5-foot-9, 185 pounds, with brown hair and hazel eyes.
Anyone with information about Collum's whereabouts is asked to call the Secret Witness 24-hour-line at 327-5111. Callers are asked to use a code name or number and do not have to give their name to be eligible for the cash reward.
Today at the fair
Here are some highlights of activities at the Spokane County Interstate Fair today. For a full fair schedule, visit www.spokesmanreview.com.
8:30 a.m. Gates open
10 a.m. Exhibit buildings open
10:15 a.m. The Hillyard Belles, community stage
Noon. Carnival opens
1 p.m. Animal costume class, covered show area
4 p.m. Youth market stock auction, Camelid barn
6:45 p.m. PRCA Rodeo, grandstand arena
Rat steals lizard, snake
An apparent reptile lover broke into the Northwest Seed and Pet store on East Sprague and stole a lizard and a snake.
A silent alarm was sounded at about 8:20 p.m. Friday at the store, located at 2422 E. Sprague. An employee went to the store and verified the burglary. However, police were not called until 9:10 p.m., Spokane Police spokesman Dick Cottam said.
A rear window had been broken, and the burglar then entered the animal room. The only two things taken appeared to be a bearded dragon lizard and a baby African rock python, Cottam said. Their combined value was estimated at $130.
Anyone with information about the stolen pets is asked to call the TIPS line at 242-TIPS (8477).
110 condos sell in 5 hours
Kellogg, Idaho Silver Mountain sold 110 condos in just five hours Saturday, selling out the second phase of its successful real-estate expansion.
Last year, over 85 percent of condos in the first phase of Morning Star Lodge were sold on the first day they became available. That sale broke the dollar record for the sale of condos in Idaho in a single day, according to the resort's calculations.
The condos range in price from $150,000 to $650,000.
Local journalism is essential.
Give directly to The Spokesman-Review's Northwest Passages community forums series -- which helps to offset the costs of several reporter and editor positions at the newspaper -- by using the easy options below. Gifts processed in this system are not tax deductible, but are predominately used to help meet the local financial requirements needed to receive national matching-grant funds.
Subscribe to the Coronavirus newsletter
Get the day's latest Coronavirus news delivered to your inbox by subscribing to our newsletter.
---