News > Spokane
Valleyfest parade attracts 10,000
Sat., Sept. 24, 2005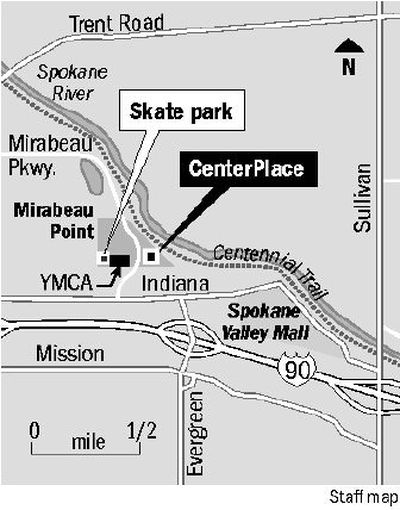 Spokane Valley loves a parade, especially a night parade.
A crowd of nearly 10,000 lined the city's busiest street Friday to watch the Valleyfest parade, themed "Hearts of Gold" as it marched west down East Sprague Avenue.
The nighttime parade was a first for Valleyfest. In the past it has been held in the morning. Friday night's attendance was double what organizers had anticipated.
Folding chairs filled sidewalks as spectators dressed for a chilly fall night prepared for the event.
Spokane Valley police blocked East Sprague traffic for nearly an hour while the procession, which started at City Hall and went almost a mile west to University Road, marched past.
"Let the parade begin," said 6-year-old Bailey Mors. It was her first one.
She stood in respect as a military honor guard led the parade into a brilliant orange-pink sunset.
The parade featured more than 100 entries which included local schools, businesses, city officials, clubs and nonprofit organizations. An estimated 2,000 people participated.
As the sky darkened, the parade participants became illuminated. Classic cars sported lit fuzzy dice from their rearview mirrors, tiny green and purple lights circled the tires of motorcycles, and string lights hung from numerous vehicles.
Alexandria Henderson, 9, most liked the float from Tekoa, Wash. With a groovin' theme, the float displayed a giant orange and pink daisy lit up with white lights. The three teenage girls who rode on it were dressed in outfits from the 70s.
Other parade favorites were the giant inflated Volkswagen from Best Buy's Geek Squad, the MiG Fighter on a flatbed from the Armed Forces and Aerospace Museum, a pink bus named Floyd blaring music, and the always popular fire trucks.
Children and adults cheered, hooted and hollered at each group as they went by in the procession. But some kids had an ulterior motive for drawing attention to themselves – it brought the candy flying their way. They scrambled to pick up the grape and lime Dum Dums, Tootsie Rolls, Skittles and tiny chocolate bars that were among the goodies thrown.
Brandon Henderson, 5, and his sister Alexandria came prepared for collecting the candy by bringing plastic sacks.
"I'm not even going to eat lunch," Brandon shouted. "I'm going to just eat candy."
Local journalism is essential.
Give directly to The Spokesman-Review's Northwest Passages community forums series -- which helps to offset the costs of several reporter and editor positions at the newspaper -- by using the easy options below. Gifts processed in this system are not tax deductible, but are predominately used to help meet the local financial requirements needed to receive national matching-grant funds.
Subscribe now to get breaking news alerts in your email inbox
Get breaking news delivered to your inbox as it happens.
---