News > Home
It's difficult to turn down a good read
Tue., June 5, 2007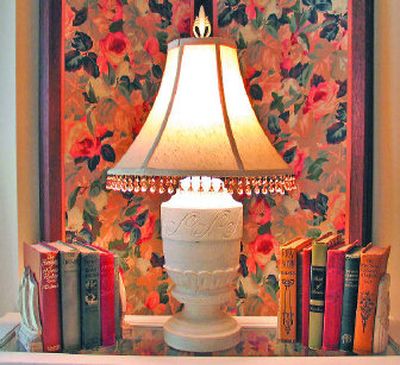 My books, some of which have been with me since childhood, are as beloved to me as a few of the people I know and care about. And I turn to them almost as often.
There is comfort in the faded illustrations, the dog-eared pages and worn bindings. And the familiar words.
I like to have those books nearby, on a shelf by a comfortable chair or stacked on a table beside a lamp, so that when the mood strikes, I can tuck into a book of poetry or a quaint reference volume on botany or birds or travel. Or, I can revisit a character from a favorite novel.
I have a friend who uses old books to decorate every room of her house.
"I could drown in old books," she once told me. "I love the way they look and the way they feel in your hand."
Old cookbooks line the shelves in her big kitchen. Biographies and memoirs are stacked in the sitting room.
Each time I go to her house, usually to have a meal, I am drawn to the books she has chosen to keep. Sometimes, I pick up one and sit down to read a bit. Eventually someone misses me and calls me back to the kitchen, but no one can blame me.
The smell of good food, the sound of laughter and the warmth of books bound in cracked leather are the secret ingredients to her hospitality.
I love books, but like everything else, I try to keep only the ones that mean the most to me. So, occasionally, I edit. I pick those I think my friends might like and send them along. Or, I drop off books at fundraisers and used bookstores. If we're having a garage sale, I always have a box of two of books to sell.
Books come and go. But some stay forever.
Those are the old friends I love the most.
Local journalism is essential.
Give directly to The Spokesman-Review's Northwest Passages community forums series -- which helps to offset the costs of several reporter and editor positions at the newspaper -- by using the easy options below. Gifts processed in this system are not tax deductible, but are predominately used to help meet the local financial requirements needed to receive national matching-grant funds.
Subscribe to the Coronavirus newsletter
Get the day's latest Coronavirus news delivered to your inbox by subscribing to our newsletter.
---
Subscribe and log in to the Spokesman-Review to read and comment on this story