News > Business
Sandifur, SEC settle
Tue., Oct. 30, 2007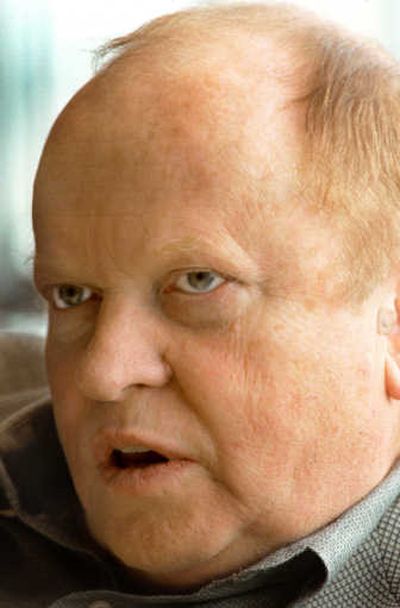 Disgraced Metropolitan Mortgage & Securities Co. figure C. Paul Sandifur Jr. will pay about $151,000 to settle allegations that he masterminded fraudulent commercial real estate deals that backfired into an accounting scandal.
The collapse of Metropolitan and its group of companies was the biggest corporate failure in Spokane history. Thousands of investors were left holding $470 million in unsecured bonds. Another $131 million in preferred shares were rendered worthless by bankruptcy. Hundreds lost their jobs.
The settlement with Sandifur of U.S. Securities & Exchange Commission fraud charges, which must be paid within 10 days of a judge's order, drew a sharp reply from an attorney who represented investors during Metropolitan's bankruptcy.
"Unless $150,000 includes every last dime Paul Sandifur has, it is an injustice to the many fine people who have lost their life savings to his gross mismanagement," said the attorney, P.J. Grabicki.
Sandifur earned notoriety for his reckless business dealings and heavy-handed management style during his time at the helm of the former Spokane company. He will neither admit nor deny wrongdoing as part of the agreement.
A bankruptcy investigator reported that Sandifur ran the company like his personal fiefdom – overseeing decisions ranging from mundane office matters to corporate strategy. He repeatedly changed the company's business focus from snapping up seller-financed home mortgages to a subprime commercial lender.
Sandifur's father founded the company in 1953. His son led an expansion turning the business into a $2.3 billion financial conglomerate that depended on selling unsecured debenture bonds to pay dividend obligations and finance new transactions.
Attorneys representing Sandifur did not respond to interview requests on Monday.
He has not been indicted and prosecutors who secured three felony accounting fraud convictions of his top business executive, Thomas G. Turner, declined to talk about years of criminal investigations.
People familiar with the Metropolitan case, however, say criminal charges against Sandifur are unlikely after a federal judge sent Turner to prison for two years rather than the eight- to 10-year term called for by federal sentencing guidelines.
Turner wrote a letter claiming he had cooperated with prosecutors but, to their dismay, had nothing to aid them.
Sandifur left Spokane in early 2004 as his company sank into bankruptcy and investors demanded an investigation.
Lawyers and investigators combed through business and personal financial records searching for assets as Sandifur left his downtown penthouse and moved to El Centro, Calif., where he took a mortgage to buy a rancher on an aging golf course.
He has been sued by investors in federal court, and faces a $500,000 claim pressed by a bankruptcy trust established to recover special dividends he awarded to himself.
The SEC's settlement with Sandifur includes $75,889 that could be repaid to investors. The other $75,000 in fines will be paid to the U.S. Treasury, said Robert Mitchell, one of the SEC attorneys working the case.
The SEC has reached two other settlements, netting a $75,000 fine from Bellingham-based Trillium Corp., and a $50,000 fine from Trillium owner David Syre for their role in a sham real estate deal that allowed Metropolitan to recognize a $10 million paper gain and report a year-end profit to investors and regulators.
Scott Zanzig, an attorney representing Syre and Trillium Corp., said the agreement and combined $125,000 in fines ends the legal issues surrounding Metropolitan.
Local journalism is essential.
Give directly to The Spokesman-Review's Northwest Passages community forums series -- which helps to offset the costs of several reporter and editor positions at the newspaper -- by using the easy options below. Gifts processed in this system are not tax deductible, but are predominately used to help meet the local financial requirements needed to receive national matching-grant funds.
Subscribe now to get breaking news alerts in your email inbox
Get breaking news delivered to your inbox as it happens.
---