News > Spokane
Spokane's black mayor left his mark
Sun., Sept. 21, 2008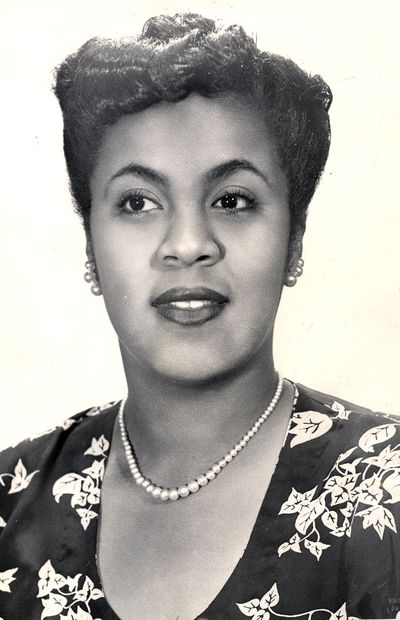 Even Ebony magazine took notice when James E. (Jim) Chase was elected mayor of Spokane in 1981.
The magazine said it wanted to tell the world "that there is a black man who became mayor of a sizable city with little fanfare, no rancor."
In fact, Chase's mayoral regime, which lasted until 1985, was remarkable for its lack of rancor — an attitude that came right from the top. His political trademark was "a big smile, a strong handshake and a complimentary word," according to The Spokesman-Review.
Jim Chase's life was a classic American success story.
He was born in 1914 to a poor family in Texas. He never received a high school diploma because his all-black high school shut down during the Depression. He was working at a Civilian Conservation Corps camp in El Paso when he and two friends, in search of fresh opportunities, sent away for brochures from Northern cities. They chose Spokane.
They hopped a freight train and arrived in Spokane in 1934. Chase first got a job shining shoes at a hotel, but he eventually joined up with his El Paso buddy, Elmo Dalbert, to start Chase and Dalbert Body and Fender. It remained in business until Chase ran for mayor in 1981.
In 1942, Chase married Eleanor Barrow from a pioneer black family in Spokane. Jim and Eleanor came to be known as a great team; he later called her "the person who influenced my life the most."
Chase became president of the Spokane Chapter of the NAACP, a position he held for 17 years in the 1950s and 1960s. He began his political career in 1969 with an unsuccessful run for Spokane City Council but tried again in 1975 and won in a squeaker, the first black councilman since 1897. When he ran for re-election in 1979, he won 75 percent of the vote – in a city with a black population between 1 and 2 percent.
Race never became an overt issue in his mayoral campaign in 1981, partly because Chase wasn't interested in making it one. He said he "never knew much discrimination in Spokane."
Chase won with 62 percent of the vote. He proved to be a popular mayor, with homespun humor and a conciliatory manner. He probably could have been re-elected, but health problems prevented him from seeking a second term. On his retirement, The Spokesman-Review's editorial board called him "a rock of honesty and integrity."
When he died of cancer in 1987, more than 1,000 people attended his funeral. Today, his name lives on in James E. Chase Middle School, Chase Art Gallery and Chase Youth Commission.
Local journalism is essential.
Give directly to The Spokesman-Review's Northwest Passages community forums series -- which helps to offset the costs of several reporter and editor positions at the newspaper -- by using the easy options below. Gifts processed in this system are not tax deductible, but are predominately used to help meet the local financial requirements needed to receive national matching-grant funds.
Subscribe to the Coronavirus newsletter
Get the day's latest Coronavirus news delivered to your inbox by subscribing to our newsletter.
---