News > Spokane
Concern prompts city to reopen case against officer
Tue., April 7, 2009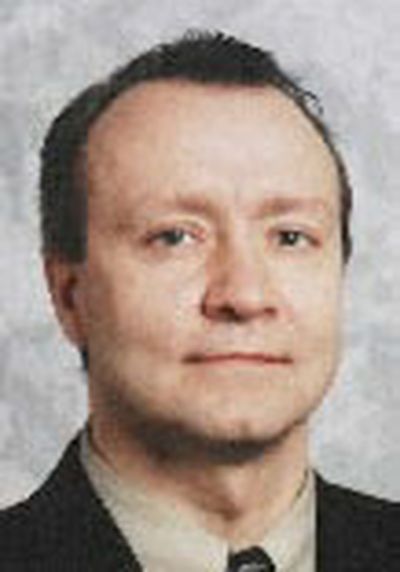 A criminal investigation into the suspicious behavior of a sheriff's sergeant who quit last week, just before he was to be fired, is being reopened amid growing concerns from a Spokane city councilman and others over how prosecutors could simply dismiss the case.
"I don't want to get too argumentative, but I sure have a concern about what has been going on," said Spokane City Councilman Bob Apple, a member of the city's Public Safety Committee. "The public is not happy."
Last month, city Prosecutor Jim Bledsoe decided against pressing obstruction of justice and resisting arrest charges against Spokane County sheriff's Sgt. Patrick "Pete" Bunch. Bledsoe reportedly said it was not a "knee-jerk decision," but declined requests to discuss the decision further.
Apple, former Spokane County Prosecutor Don Brockett and others, however, have raised enough concerns about the city's handling of the case that City Attorney Howard Delaney – the former city prosecutor – has agreed to take another look at possible charges, city spokeswoman Marlene Feist said Monday.
"Given the amount of interest in this case, (Delaney) has decided to review it personally," Feist said. "That doesn't mean he will change the prosecutor's decision."
Delaney was out of the office Monday but will review the details of the investigation when he returns, Feist said.
At issue is a Feb. 6 emergency call from a South Hill woman reporting a prowler in her backyard, looking in her daughter's bedroom window. Several police officers responded and encountered a man, later identified as Bunch, who initially refused to comply with their commands and made several actions that caused them to fear for their safety, according to arrest reports. Bunch later claimed he had been looking for his dog.
Apple said the Bunch case has intensified his constituents' frustration over how law enforcement has handled several recent high-profile cases, including the acquittal last month of Officer James "Jay" Olsen in the shooting of Shonto Pete, and the fatal 2006 confrontation with mentally ill janitor Otto Zehm, who was mistakenly identified as a robbery suspect and died after officers beat him, shot him with a Taser and hogtied him.
Spokane County Prosecutor Steve Tucker has yet to decide whether to file criminal charges in the Zehm case, and federal prosecutors continue to review results of a probe by the Federal Bureau of Investigation.
"If you look at Otto Zehm, I'm taking heat like you would not believe," Apple said Monday. "The guy died at their (officers') hands and he didn't do anything wrong. Most people say that needs to be vetted in court, and I don't know how you can get around that."
Jeffry Finer, an attorney with the public interest law firm Center for Justice, is helping represent Zehm's estate, which has filed suit against the city.
"Many people who are familiar with the case are still disturbed by it," Finer said. "Not many people knew him. The fact that his death has persisted in people's memory so long speaks volumes about the unusual circumstances of his death."
As for Bunch, who had been disciplined for lying on time sheets and mishandling an auto accident investigation involving an off-duty WSP trooper, his problems appear to be continuing.
Today, Bunch and three other deputies are facing a bench trial in federal court based on a civil suit brought by Douglas Myser. In his lawsuit, Myser claims the deputies, without any provocation from him, assaulted him in a Spokane Valley bar in January 2003.
When Myser threatened to bring a lawsuit for his treatment, another deputy drove him to a "dark area" where Myser said he was struck in the head at least twice and lost consciousness, according to court files.
Myser woke up in the jail and was having trouble breathing. He was released from jail and went to Sacred Heart Medical Center, where he was treated for three broken ribs, the suit states.
The disorderly conduct charge against Myser was subsequently dismissed. Efforts to reach Bunch on Monday were unsuccessful.
Local journalism is essential.
Give directly to The Spokesman-Review's Northwest Passages community forums series -- which helps to offset the costs of several reporter and editor positions at the newspaper -- by using the easy options below. Gifts processed in this system are not tax deductible, but are predominately used to help meet the local financial requirements needed to receive national matching-grant funds.
Subscribe to the Coronavirus newsletter
Get the day's latest Coronavirus news delivered to your inbox by subscribing to our newsletter.
---
Subscribe and log in to the Spokesman-Review to read and comment on this story