News > Washington Voices
Use predator insects to help control pests
Thu., April 16, 2009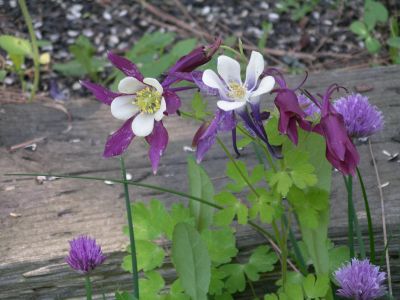 Now that we are planting, it's a great time to add some plants to the garden that will attract beneficial predator insects that will eat insect pests this summer.
Predator insects include ladybugs; lacewings; beetles such as soldier, tiger, ground and rove; true bugs such as assassin, ambush, big-eyed, minute pirate, damsel and predacious stinkbug; predacious hoverflies; parasitoid tachinid fly larvae and even wasps such as thread-waist wasps, yellow jackets and hornets. They will eat bugs like aphids, thrips, mealy bugs, spider mites, scale, and slugs that attack your plants. All you have to do is learn what they need and adapt your gardening methods to help them thrive.
Encouraging predatory beneficial insects to take up residence in your garden involves creating a balance between the beneficial insects and the detrimental bugs and providing the right food, shelter and breeding environments. This means you will have to live with a little bug damage on plants to keep enough food around for the predators.
To survive, beneficial insects need a relatively undisturbed place in the garden with adequate food sources, access to water, shelter from the elements and their predators and places to lay eggs. While they eat other bugs, they also need pollen for protein and nectar for the carbohydrates provided by flowering plants.
The most effective way to create the proper environment is to plant preferred plants in either blocks around the garden or in hedgerows along a property line or a lightly used part of the yard. Living with a few weeds like dandelions may also help draw beneficial insects because some of them are a highly favored source of pollen and nectar.
The best flowers to plant for beneficial insects are those with small flowers in large clusters. Because many beneficial insects are small, a small flower is easy to get into to get pollen and nectar. The small insects can actually drown trying to get into large flowers. Flower clusters that are flat or composed of single petals also make good landing places and places to search out a mate.
There needs to be something blooming in the garden from early spring to late in the fall. Because the beneficial insects are out as long as the detrimental insects are active, they need access to food sources throughout the season. Research has also shown that providing a variety of flowering plants not only sustains adult beneficial insects but also allows longer survival periods and higher breeding rates
Pat Munts is a Master Gardener who has gardened the same acre in Spokane Valley for 30 years. She can be reached by e-mail at
pat@inlandnwgardening.com
.
Local journalism is essential.
Give directly to The Spokesman-Review's Northwest Passages community forums series -- which helps to offset the costs of several reporter and editor positions at the newspaper -- by using the easy options below. Gifts processed in this system are not tax deductible, but are predominately used to help meet the local financial requirements needed to receive national matching-grant funds.
Subscribe to the Coronavirus newsletter
Get the day's latest Coronavirus news delivered to your inbox by subscribing to our newsletter.
---
Subscribe and log in to the Spokesman-Review to read and comment on this story