Sports > Outdoors
Out & About
Sun., Feb. 1, 2009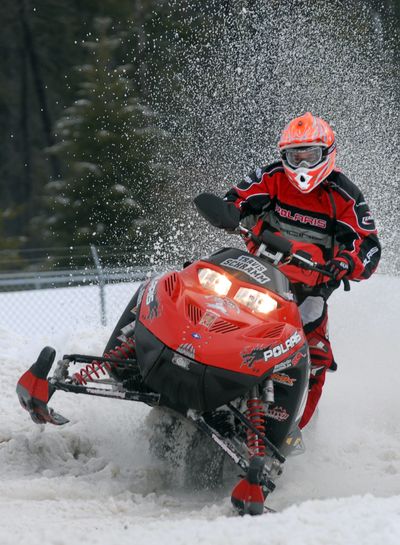 OUTLAW
Minimum age sought for hunters
Fourteen would be the minimum age for a hunter in Washington without adult supervision under legislation introduced by Rep. Brian Blake of Aberdeen.
At a recent hearing, others recommended minimum ages of 16 or 18. Currently, Washington is among only a few states with no minimum age.
Last August a woman hiking in Skagit County was killed by a 14-year-old hunter who mistook her for a bear.
The minimum age had been 14 until 1994, when it apparently was inadvertently deleted from state law but never restored.
Inside: Read a commentary on a hunter-sponsored counter measure to this bill, page C11.
OUTBOUND
Snowmobilers get soaked here
McCall is one of Idaho's most popular snowmobiling hot spots.
On a sweet tour from this Central Idaho recreation town, snowmobilers can ride to Burgdorf, Warren and Secesh, where they can beat the winter chill by soaking in a hot spring, getting a meal or a staying at a bed and breakfast.
Trail report: www.secesh.net .
OUTMEDIA
DeLorme upgrades Atlas & Gazetteer
Maps: DeLorme's Washington Atlas & Gazetteer (104 pages, $19.95), upgraded in fall of 2008.
The most notable changes:
•Improved road display.
•Reorganized gazetteer section, cutting down the number of categories and creating subsets. For example, Outdoor Adventures now contains sections for Hiking, Biking, Paddling and Skiing
•Beefed up public lands boundaries.
•Minor reduction in scale, from 1:150k to 1:160k.
OUTLOOK
Best fishing times
Lunar tables from the U.S. Naval Observatory. Be fishing at least one hour before and one hour after peak times. Applies to all time zones.
(* indicates best days.)
Through Feb. 8
* Today
5:05 p.m., 5:30 a.m.
* Monday
5:55 p.m., 6:20 a.m.
Tuesday
6:50 p.m., 7:20 a.m.
Wednesday
7:55 p.m., 8:25 a.m.
Thursday
8:55 p.m., 9:25 a.m.
Friday
10 p.m., 10:30 a.m.
Saturday
11 p.m., 11:30 a.m.
Next Sunday
12 p.m. —
See the Hunting-Fishing Report every Friday in Sports
Local journalism is essential.
Give directly to The Spokesman-Review's Northwest Passages community forums series -- which helps to offset the costs of several reporter and editor positions at the newspaper -- by using the easy options below. Gifts processed in this system are not tax deductible, but are predominately used to help meet the local financial requirements needed to receive national matching-grant funds.
Subscribe to the sports newsletter
Get the day's top sports headlines and breaking news delivered to your inbox by subscribing here.
---
Subscribe and log in to the Spokesman-Review to read and comment on this story