News > Spokane
McKenna seeks tougher laws
Among attorney general's proposals: Making it a crime to view child porn
Thu., Jan. 8, 2009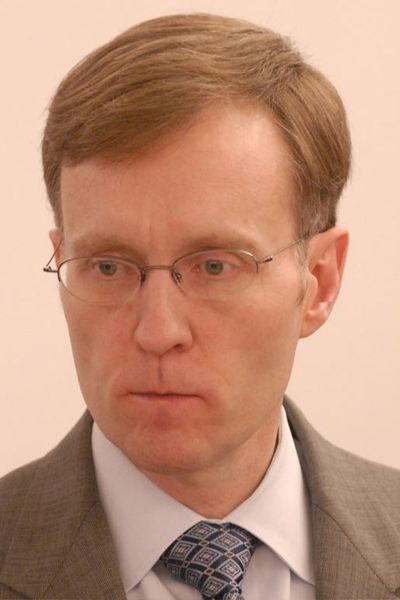 OLYMPIA – Longer sentences for serial abusers. More protection for homeowners facing foreclosure. Strengthening the state's "lemon law."
When state lawmakers launch the 2009 legislative session in Olympia next week, Washington Attorney General Rob McKenna has a long wish list for them.
With the state's projected $6 billion budget shortfall in mind, he said, most of the proposals would cost little. But he said they would have a big impact on criminals, crime victims, consumers and struggling families.
Among his proposals:
•Create a new crime of "viewing child pornography." People view it now, McKenna said, but try to foil prosecution by not downloading the files to their computer hard drives.
"While not every user of child pornography is a pedophile – yet – every pedophile is a user of child pornography," McKenna said. The bill also calls for a study of the feasibility of a state "digital forensics lab" to help porn investigations.
"We want to catch these guys earlier, before they can actually physically harm a child," McKenna said, "and put them somewhere where they can get help." Among the bill's early backers: Rep.-elect Matt Shea, R-Mead.
•Impose tougher penalties for repeat domestic abusers. Some 25 years after lawmakers passed the first domestic violence protection act, McKenna said, "our laws do not treat domestic violence with the seriousness it demands." He wants past offenses to count toward longer sentences for abusers, instead of seeing chronic criminals get "an effectively painless time-out in a local jail."
•Require Open Meetings Act training for elected officials, and allowing judges to order officials to record their closed-to-the-public executive sessions if they're caught wrongly discussing public business in such meetings.
•Clamp down on prison inmates who've made a "cottage industry" of filing spurious requests for public records to collect money for any violations.
"These requestors gum up the works for everyone else," McKenna said. He cited the cases of several prisoners, including one who made 788 records requests and allegedly bragged that he was using the law to try to harass prison officials into transferring him elsewhere.
•Expand the new-vehicle lemon law, extending its protection for three years or 36,000 miles, among other changes.
•Extend state disclosure laws on mail prizes and promotions to the Internet and clamp down on "free-trial" offers that end up signing you up automatically for payments.
"It's all about providing transparency for consumer protection," said state Rep.-elect Kevin Parker, R-Spokane, who's sponsoring the bill.
•Toughen sentences for preying on older or disabled adults.
Local journalism is essential.
Give directly to The Spokesman-Review's Northwest Passages community forums series -- which helps to offset the costs of several reporter and editor positions at the newspaper -- by using the easy options below. Gifts processed in this system are not tax deductible, but are predominately used to help meet the local financial requirements needed to receive national matching-grant funds.
Subscribe to the Coronavirus newsletter
Get the day's latest Coronavirus news delivered to your inbox by subscribing to our newsletter.
---
Subscribe and log in to the Spokesman-Review to read and comment on this story