News > Spokane
High court suspends lawyer Eugster
City Council hopeful must pay widow's estate
Fri., June 12, 2009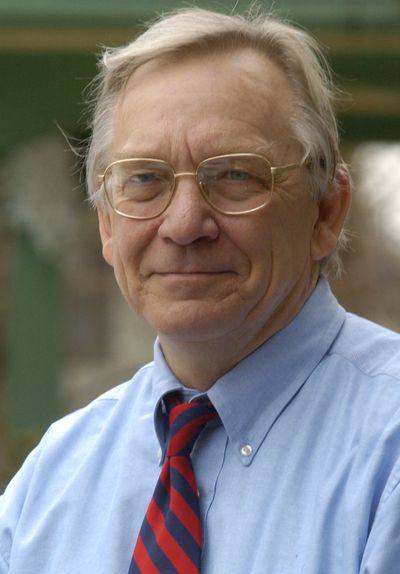 OLYMPIA – After a long-running battle over his handling of an elderly widow's case, Spokane attorney Steve Eugster has narrowly avoided disbarment.
The state Supreme Court ruled 5-4 Thursday that Eugster should instead be suspended from practicing law for 18 months. He will also have to pay $13,500 to the now-deceased woman's estate.
"Eugster breached his duty to maintain his client's confidences, used confidences to take action directly contrary to his client's interests, and created a nightmare for his client who had to spend $13,500 defending a petition to declare her incompetent," Justice Tom Chambers wrote for the majority. "However, Eugster's misconduct was the first in a long career."
The four-justice minority called for a harsher penalty.
"The only conclusion that can be drawn … is that Eugster should be disbarred," Justice Mary Fairhurst wrote.
Shawn Newman, an Olympia attorney representing Eugster, characterized the ruling as a win. "Once the bar unanimously recommends disbarment, it is almost unprecedented to get that turned around," he said.
Eugster declined comment on the ruling. But the former Spokane city councilman, who's running again for a seat on the council, said he has no intention of dropping out of the race. "Why would I?" he said.
The case involved Marion Stead, an 87-year-old Colville widow who hired him in 2004. Stead wanted Eugster to look into how her only child, Roger Samuels, was handling her finances.
Eugster, a longtime acquaintance, concluded that nothing was amiss. He tried to reconcile the family.
But Stead fired him and hired attorney Andrew Braff. She also hired a professional management firm.
By then, Eugster has said, he felt Stead couldn't handle her own affairs. He refused to turn over her case file and instead asked a court to appoint a guardian for Stead. She spent $13,500 fighting that.
A court official interviewed more than a dozen people who knew Stead. Virtually all, including her doctor, said she could handle her own affairs.
"Eugster fails to explain why his epiphany that his client was incompetent seems to have occurred on the very day he discovered that she had retained new counsel and wanted to discharge him," Chambers wrote.
Eugster has said he felt that his elderly client was vulnerable, unable to understand her finances, and in danger of being taken advantage of.
Stead, who never spoke to her son again, died in 2006. Two days earlier, she'd signed a new will leaving most of her $273,000 estate to her son's ex-wife and an animal shelter.
A bar association board concluded that Eugster failed to abide by his client's wishes, disclosed her personal information, and filed a baseless guardianship case.
Chambers acknowledged that it's common for elderly people to fall under the influence of a friend or distant family member. In such cases, a lawyer can take protective action without fear of ethics charges, he said.
But Chambers also said a lawyer should have a client declared incompetent only after a careful examination. Eugster, he said, didn't do that.
Local journalism is essential.
Give directly to The Spokesman-Review's Northwest Passages community forums series -- which helps to offset the costs of several reporter and editor positions at the newspaper -- by using the easy options below. Gifts processed in this system are not tax deductible, but are predominately used to help meet the local financial requirements needed to receive national matching-grant funds.
Subscribe now to get breaking news alerts in your email inbox
Get breaking news delivered to your inbox as it happens.
---