News > Spokane
Valley physician closes hormone therapy practice
Doctor blames economic factors
Thu., June 25, 2009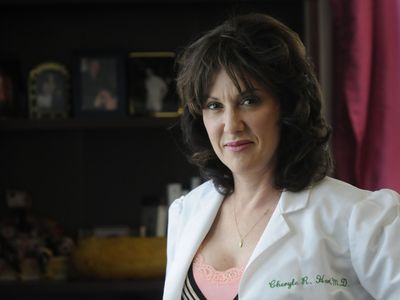 Dr. Cheryle Hart has closed her hormone therapy practice.
The Spokane Valley physician ran Hormones by Hart and recruited thousands of women to attend her seminars across several states. Her personal and professional financial problems resulted in lawsuits and bank account garnishments and were exacerbated by reprimands and licensure problems in three states.
In a letter to patients, Hart blamed the economy for the closure of her practice.
Her husband and business manager, Ronald Grossman, said Hart plans to fulfill obligations to patients who have paid fees for future services and that she's attempting to find another practice to join, possibly in California.
Grossman said he believes newspaper coverage of Hart's difficulties made it hard for Hormones by Hart to recruit new patients.
Hart surrendered her license to practice medicine in Montana after a series of regulatory problems there. She responded to complaints lodged against her in Idaho by ceasing to practice in that state, but patients in Idaho could continue to visit her Spokane office for hormone treatment and consultation.
She was reprimanded in the past year by the Washington Medical Quality Assurance Commission and has several conditions placed on her license.
There are three complaints against Hart on file with the medical commission in Washington, according to the Department of Health. The nature of complaints is confidential unless regulators take action.
Several of Hart's new patients in California contacted The Spokesman-Review to complain about follow-up service in the wake of seminars Hart conducted there in April.
"She came here, recruited dozens of women who paid $750 and up for her seminar, and then left town and doesn't return our phone calls," said Tena Falkenberg, of Turlock, Calif. Falkenberg said she eventually received a return call after she sent an e-mail threatening to report Dr. Hart to the Better Business Bureau or California's medical board.
"I feel like I was taken, and that's just not right," Falkenberg said. "She shouldn't have been allowed to do this."
Grossman said Hormones by Hart will conclude all of its programs by Aug. 30.
Local journalism is essential.
Give directly to The Spokesman-Review's Northwest Passages community forums series -- which helps to offset the costs of several reporter and editor positions at the newspaper -- by using the easy options below. Gifts processed in this system are not tax deductible, but are predominately used to help meet the local financial requirements needed to receive national matching-grant funds.
Subscribe to the Coronavirus newsletter
Get the day's latest Coronavirus news delivered to your inbox by subscribing to our newsletter.
---