News > Nation/World
Bing elected mayor in Detroit
Wed., May 6, 2009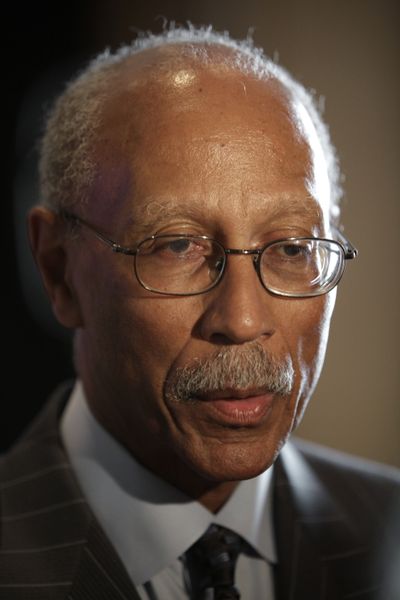 DETROIT – Basketball legend Dave Bing was elected Tuesday as Detroit's mayor through the end of the year, sweeping the incumbent from office in the city with myriad problems.
With all but two of 629 precincts reporting, Bing had 52.3 percent of the vote, or 48,951 votes, to 47.7 percent, or 44,703 votes, for Ken Cockrel Jr. Both are Democrats.
Bing, 65, will be mayor through 2009, serving the balance of the term that belonged to Democrat Kwame Kilpatrick, who resigned in September and went to jail after admitting he lied during a civil trial to cover up an affair with his chief of staff.
Bing must run again in the regular Aug. 4 nonpartisan primary and win the Nov. 3 general election to hold the mayor's seat for a full four years.
The founder of steel manufacturer The Bing Group announced his run for mayor the day after Kilpatrick stepped down as part of pleas to two criminal cases.
Cockrel, 43, was City Council president before Kilpatrick's departure automatically promoted him to the mayor's office. He'll go back to that job now.
Scandal caused the special election, which cost $2.5 million including the Feb. 24 primary, but Detroit has other issues on its plate. The city has a $250 million to $300 million budget deficit, double-digit unemployment and a wave of home foreclosures.
Local journalism is essential.
Give directly to The Spokesman-Review's Northwest Passages community forums series -- which helps to offset the costs of several reporter and editor positions at the newspaper -- by using the easy options below. Gifts processed in this system are not tax deductible, but are predominately used to help meet the local financial requirements needed to receive national matching-grant funds.
Subscribe to the Coronavirus newsletter
Get the day's latest Coronavirus news delivered to your inbox by subscribing to our newsletter.
---