News > Nation/World
U.S. reverses on school closures
Wed., May 6, 2009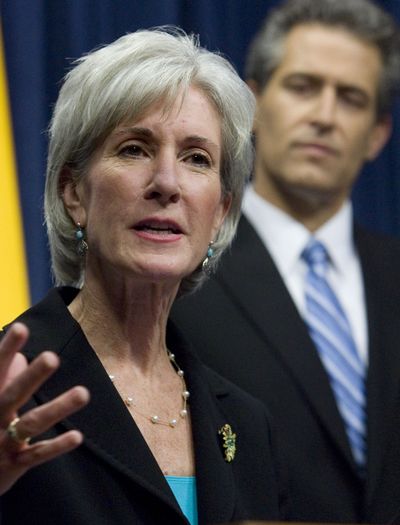 Encouraged by the mildness of H1N1 flu infections so far, U.S. health officials on Tuesday said they would no longer encourage the closure of schools with confirmed cases of the disease.
Instead, they urged parents whose children exhibit symptoms of influenza to keep them home for at least a week.
Meanwhile, Texas officials announced the first death of a U.S. citizen from the disease. They said a 33-year-old schoolteacher from Harlingen, near the U.S.-Mexico border, died early Tuesday morning. The Texas Department of State Health Services posted on its Web site that she had "underlying health conditions" and had recently given birth, but gave no further details.
The only previous U.S. death was of a 21-month-old Mexican toddler who died last week at a Houston hospital.
As for the government's schools action, it does not represent a major shift in policy but rather a recognition that the virus is not proving to be especially threatening. "This is a more mild version of the disease than originally feared," said Kathleen Sebelius, the secretary of the Department of Health and Human Services. "The lethality seems to be lower."
It was only a week ago that the U.S. Centers for Disease Control and Prevention recommended that schools with at least one confirmed case of H1N1 close for as long as 14 days. About 750 schools around the country have done so.
Local journalism is essential.
Give directly to The Spokesman-Review's Northwest Passages community forums series -- which helps to offset the costs of several reporter and editor positions at the newspaper -- by using the easy options below. Gifts processed in this system are not tax deductible, but are predominately used to help meet the local financial requirements needed to receive national matching-grant funds.
Subscribe to the Coronavirus newsletter
Get the day's latest Coronavirus news delivered to your inbox by subscribing to our newsletter.
---