News > Spokane
Three charged with hate crimes
Men accused of threatening Hispanic family at CdA home
Fri., Nov. 6, 2009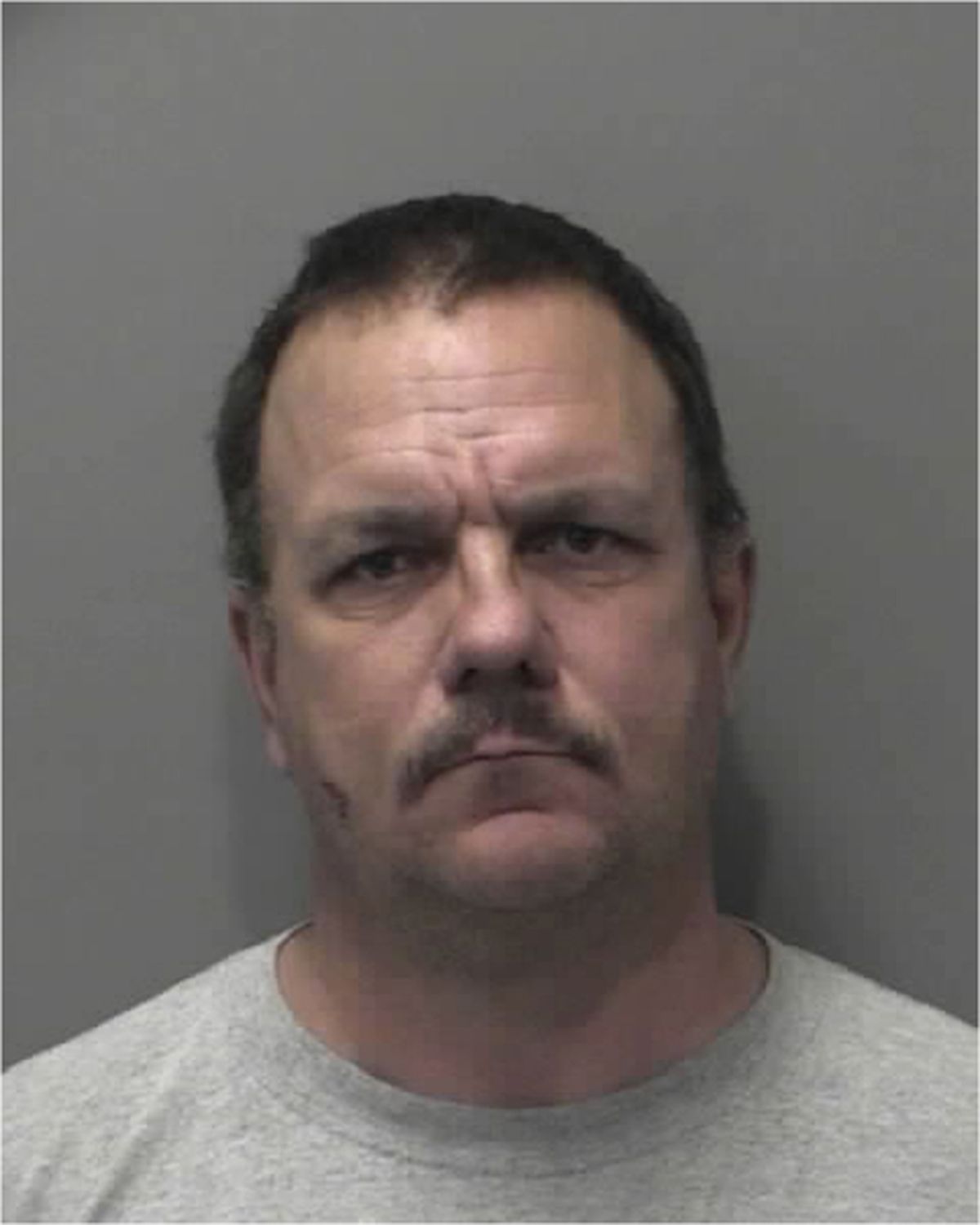 Frank Tankovich (The Spokesman-Review)
Three men were indicted Thursday by a Kootenai County grand jury on charges of malicious harassment under the state's hate crime law after allegedly threatening a Hispanic family in Coeur d'Alene in August.
Ira Gino Tankovich, 47, Frank James Tankovich, 46, and William Michael Tankovich Jr., 49, all of Coeur d'Alene, were indicted on charges of malicious harassment and conspiracy to commit malicious harassment. Each crime is a felony and carries a potential penalty of up to five years in prison and a $5,000 fine.
The defendants will enter their pleas during arraignment hearings before 1st District Judge John Luster. The dates for those hearings have not been set.
Police reports say that on Aug. 16, the three men were in a truck decorated with swastikas and the words "born to kill" when they stopped at the home of Kenneth Requena on the 1900 block of East Pennsylvania Avenue.
Requena, who was in his garage, told police he asked his wife to get his gun and to call 911 when he saw the truck pull up. The men approached him but backed off when Requena displayed his gun, reports say. The men told him they'd be back.
About 20 minutes later, two of the men approached the home on foot, accompanied by a large pit bull. Requena again asked his wife to get his gun and to call 911. A third man approached from a different direction, shortly before police arrived.
Police reports say the men yelled racial slurs as they approached the home. Requena told police he believed he would have been shot had the officers not arrived.
An officer said he saw Ira Tankovich throw a gun into a neighboring driveway. Police recovered a .22-caliber Ruger Mark III pistol belonging to Ira Tankovich, reports show.
All three Tankoviches told police that Requena approached them unprovoked, reports say.
Ira Tankovich, who police say has Aryan pride tattoos, initially told police his name was Raymond Charles Evans.
But police found his identification and discovered he was wanted for violating probation in California on a stolen property conviction, which prohibits him from owning a gun.
Ira Tankovich also was charged with unlawful possession of a firearm and providing false information to police.
The grand jury indictment alleges that all three men had "specific intent to intimidate or harass another person" because of that person's race, color, ancestry or national origin. It says they threatened the victim with physical harm.
Bond has been set at $250,000 for Ira Tankovich, at $150,000 for Frank Tankovich and at $100,000 for William Tankovich. Magistrate Judge James Stow also signed "no contact" orders, barring all three men from going near the victim or communicating with him in any way.
Local journalism is essential.
Give directly to The Spokesman-Review's Northwest Passages community forums series -- which helps to offset the costs of several reporter and editor positions at the newspaper -- by using the easy options below. Gifts processed in this system are not tax deductible, but are predominately used to help meet the local financial requirements needed to receive national matching-grant funds.
Subscribe now to get breaking news alerts in your email inbox
Get breaking news delivered to your inbox as it happens.
---