News > Nation/World
U.S. accused of storming hospital
Charity says troops tied up staff, visitors at Afghanistan facility
Tue., Sept. 8, 2009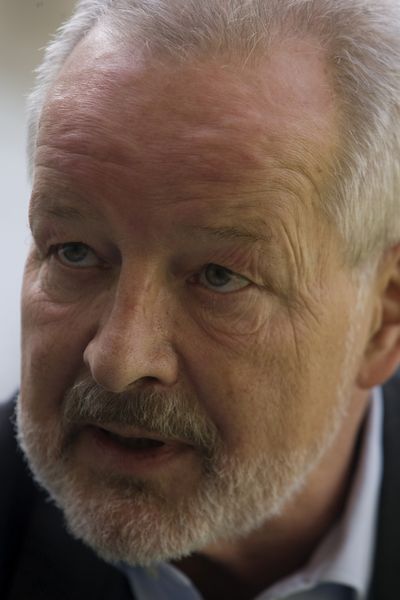 KABUL, Afghanistan – The U.S. military faced more criticism in Afghanistan on Monday as a charity accused American soldiers of storming through a provincial hospital, breaking down doors and tying up staff and visitors in a hunt for insurgents.
Critics say such heavy-handed tactics violate international principles and threaten to undermine support for the war against the Taliban. The American military said it was investigating the allegation.
Civilian deaths and intrusive searches have bred resentment among the Afghan population nearly eight years after the U.S.-led coalition invaded to oust the Taliban's hard-line Islamist regime, which was sheltering al-Qaida terrorist leaders.
On Monday, the Swedish Committee for Afghanistan said the U.S. Army's 10th Mountain Division forced its way into the charity's hospital to look for insurgents in Wardak province, about 40 miles southwest of Kabul.
"This is a clear violation of internationally recognized rules and principles," said Anders Fange, the charity's country director. No one was harmed in the raid, but Fange said it violated an agreement between NATO forces and aid groups working in the area.
U.S. military spokeswoman Lt. Cmdr. Christine Sidenstricker confirmed that the hospital was searched last week but had no other details. She said the military was looking into the incident.
"We are investigating, and we take allegations like this seriously," she said. "Complaints like this are rare."
Fange said U.S. troops kicked in doors, tied up four hospital guards and two people visiting hospitalized relatives, and forced patients out of beds during their search late Wednesday night.
They also barged into the women's wards, he said, adding that strange men entering rooms where women are in beds is a serious insult to the local Muslim culture and that word of it could turn the community against international troops.
When they left two hours later, the soldiers ordered hospital staff to inform coalition forces if any wounded insurgents were admitted, and the military would decide if they could be treated, he said.
The staff refused. Fange said informing on patients would be an ethical breach, put the staff at risk and make the hospital a target. He demanded guarantees the military would not enter hospitals without permission in the future.
"If the international military forces are not respecting the sanctity of health facilities, then there is no reason for the Taliban to do it either," he said. "Then these clinics and hospitals would become military targets."
Local journalism is essential.
Give directly to The Spokesman-Review's Northwest Passages community forums series -- which helps to offset the costs of several reporter and editor positions at the newspaper -- by using the easy options below. Gifts processed in this system are not tax deductible, but are predominately used to help meet the local financial requirements needed to receive national matching-grant funds.
Subscribe to the Coronavirus newsletter
Get the day's latest Coronavirus news delivered to your inbox by subscribing to our newsletter.
---